DePauw students graduate poised to succeed in their chosen paths
November 16, 2016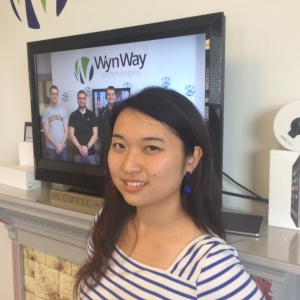 (Submitted Photo)
Internships can provide significant experience and lessons that you can implement in your career.
Our globally interconnected economy places high expectations on college graduates. Gone are the days when companies would hire large groups of students, provide on the job training and make permanent offers to high performing newly minted professionals. Today's graduates are expected to enter into the workforce ready to employ soft skills and transition into professional work culture, effectively use technology and apply their knowledge to real world problems.

At DePauw, students are constantly challenged by their faculty, student organizations, and opportunities for experiential learning, to cultivate skills that will ensure success after graduation. Most importantly, students must be able to tell their story to prospective employers, and how their unique journey has prepared them for success in the organization.

Soft Skills: The National Association of Colleges and Employers (NACE) annual Job Outlook survey asks employers what skills they seek in new graduates. The 2016 study highlights the value employers place on skills that are difficult to quantify, but DePauw students can demonstrate these attributes by emphasizing the link between their coursework and real world experiences over four years. These include: academic courses focused on writing, speaking and quantitative reasoning competencies; student organizational leadership; summer internships; study abroad; collaborative research with faculty and peers and senior seminar theses.
Job Outlook 2016:
Top Attributes Employers Seek

Attribute

% of respondents

Leadership

80.1%

Ability to work in a team

78.9%

Communication Skills (Written)

70.2%

Problem-solving skills

70.2%

Communication Skills (Verbal)

68.9%

Strong Work Ethic

68.9%

Initiative

65.8%

Analytical/Quantitative Skills

62.7%

Flexibility/Adaptability

60.9%

Technical Skills

59.6%

Interpersonal Skills (Relates Well to Others)

58.4%

Computer skills

55.3%
While a student's academic major leads in terms of influencing an employer's candidate preferences, demonstrating these top ten attributes can sway a hiring decision.
Technology: Employers, on average, rated information technology application as an essential career readiness competency [ii]. Proficiency in Microsoft Word is not enough in today's rapid-paced interconnected global community. Students who can leverage social media, manage a budget or analyze data using Excel and tell a compelling story through interactive technology have a leg up on their peers. DePauw students are uniquely adept at applying the latest technology in the classroom, managing student organization budgets, promoting philanthropy events through social media and apply many of these skills through project-based student employment and internships.
Application of Knowledge: Frequently, the knowledge employers seek are found in specific fields of study such as finance, engineering or computer science. This does not mean that students in the Humanities should rethink their choice of major. The American Association of Colleges and Universities (AAC&U) describes Liberal Education as "an approach to learning that empowers individuals and prepares them to deal with complexity, diversity, and change[iii]." Broad-based learning sets the foundation for comprehensive problem solving needed to address the complexity of economic, environmental, social and political challenges in the modern, internationally interconnected society. Liberal arts students have the added benefit of being able to see beyond their technical discipline and address questions such as:
How does human behavior influence architectural design and vice versa?
What is the impact of climate change on urban development and food distribution?
How are economic policies designed and implemented to maximize utilization of resources and influence human behavior?
How do we ethically and responsibly initiate scientific research and discovery?
DePauw students, through classroom engagement and application of theoretical knowledge to practical realities, graduate with the ability to deconstruct problems, analyze potential solutions, and strategize ways in which to execute those solutions, regardless of major.
As we head into the end of the recruiting season at DePauw, students who are most successful in finding opportunities beyond graduation can communicate to prospective employers and graduate programs the ways they developed the necessary competencies, how they demonstrate them and how those competencies will benefit their potential future organization.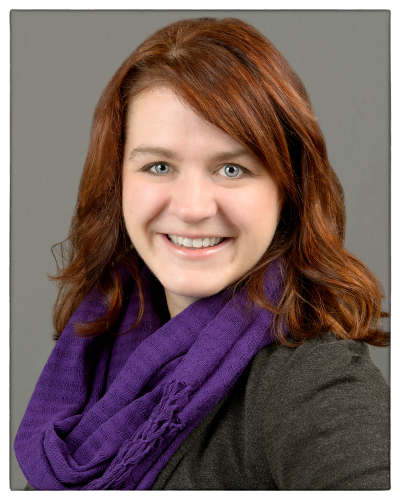 Mandy Brookins Blinn is the Assistant Dean of Experiential Learning in the Hubbard Center for Student Engagement. The Hubbard Center provides programming, advising and support for students to pursue experiential learning opportunities that include internships, off-campus study and Extended Studies opportunities. Schedule an advising appointment with the Hubbard Center by emailing hubbard@depauw.edu, calling 765-658-4870 or visit the Hubbard Center lobby from 9 a.m. - 5 p.m. Monday - Friday.
---
[i] NACE Job Outlook 2016 (Rep.). (2015, November). Retrieved November 2, 2016, from National Association of Colleges and Employers website: http://www.naceweb.org/job-outlook/2016-full-report.pdf

[ii] Job Outlook 2016 Spring Update (Rep.). (2016, April). Retrieved November 2, 2016, from National Association of Colleges and Employers website: http://www.naceweb.org/job-outlook/2016-spring-update.pdf

[iii] (n.d.). Retrieved November 2, 2016, from https://aacu.org/leap/what-is-a-liberal-education
comments powered by

Disqus