Five Things To Do Before You Study Abroad
March 28, 2017

At DePauw, we encourage students of every major to study abroad, and 1-in-5 DePauw students spend a semester or more doing just that. And if you can, why wouldn't you? You get to learn in fascinating places, meet new friends and expand your horizons.
But to get the most out of your study abroad experience, you'll need to do some research and planning long before your plane departs. Whether you're a student at DePauw or somewhere else, here are five things to think about ahead of time:
1. FIGURE OUT YOUR GOALS
Before you start researching programs, determine your academic, professional and personal goals to help narrow your choices. Do you want to participate in service learning or do an internship during your time abroad? Do you need course credit? Do you want to study with Americans or students from the host country?
Studying abroad is an incredible opportunity in and of itself, but the best experience will create a bridge between your interests and your future.
2. CAST A WIDE NET
The world is vast, and so are your options. Do: make sure you meet the language and academic requirements for the program before applying. Don't: fixate on specific locations unless they are vital to your experience. If a program in Thailand offers the same experience as one in France, but for half the cost, why not consider it?
DePauw is partnered with more than 100 study program locations around the world, and we tell students to think beyond what's familiar or comfortable.
3. RESEARCH THE FULL COST
Many study abroad programs do a great job of explaining their associated costs, but make sure you understand exactly how much you'll be paying for transportation, food, housing and everything else you'll require during your stay. Consider additional costs and time involved with obtaining visas and passports, as well as extra expenses like medical insurance.
On our search portal Horizons, every semester off-campus study program includes a budget sheet that informs students of all anticipated cost. All DePauw students are able to transfer their financial aid/scholarships abroad, which is a great benefit not available at all universities.
4. SEEK ADDITIONAL FUNDING
There are many ways to subsidize the expense of a study abroad experience, from programs like the Gilman International Scholarship to internal travel and study grants offered by many universities. Before you pay the full cost of your trip, make sure you've explored all the available resources intended to keep money in your pocket.
DePauw students are strongly encouraged and provided assistance with pursuing additional awards to make study abroad as affordable as possible. The University offers internal grants and assistance in in seeking external fellowships.
5. TALK TO AN EXPERT
Most universities have a dedicated office or department for study abroad. If you don't know where to find the right person to support you, try starting with an inquiry to your adviser or a trusted professor. Not only will the study abroad office help you with funding and finding the right program, they will also be able to help you prepare for your trip and cover topics like international travel and cultural customs. There are many important factors to consider in preparation for study abroad and finding experts will ensure you're fully prepared to have a transformative learning experience.
DePauw students can drop by the Hubbard Center for Student Engagement for general information, meet with our Coquillette Peer Consultants any time during business hours or schedule an individual advising appointment with our off-campus study team. And Monday through Friday, there is a Hubbard Center staff member at Hoover Hall ready to answer your questions.
---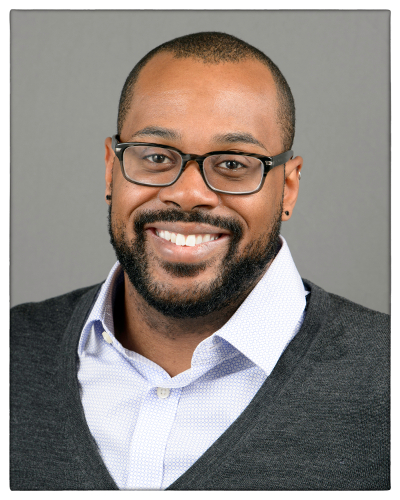 Neal McKinney is assistant director of off-campus programs and a 2009 graduate of DePauw. As a student, he studied abroad multiple times through faculty-led programs to London, Berlin, Paris and Buenos Aires, as well as a semester abroad in Barcelona. Studying abroad shifted his perspective in so many ways to appreciate the differences in others and sparked the foundation for his desire to make sure all students take advantage of studying abroad. He is passionate about encouraging students to pursue experiential learning opportunities that empower and connect them to their life's calling.
comments powered by

Disqus