Student Post: For Final Winter Term, Something New
February 13, 2015
By Kandyce Anderson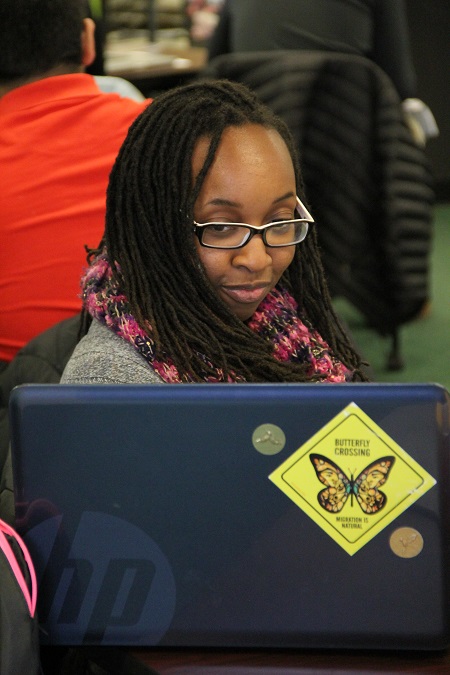 The DePauw Management Accelerator Program, formally known as the DePauw-Kelley Liberal Arts Management Program, became a stepping stone for many participants. The Kelley School of Business professors from Indiana University led the first DePauw cohort in attaining several business foundations: marketing, operations, management, technology and finance. You may have heard about this program from other students. Some say it was hard, a lot of work, intense, [insert something negative here]. But what you won't hear is that the program wasn't worth every hour, every penny and every project. Yes, there was work involved. I heard that many of the Winter Term classes on campus infused an increased workload into their schedule. However, this class was on par with an off-campus study course and the work was intriguing to say the very least.

My eyes were opened to a whole new world. I told that to my father who is a senior staff accountant and implementation manager, who replied that the only change that I was noticing was that I actually cared about business at this point. Before, I didn't think it applied to me.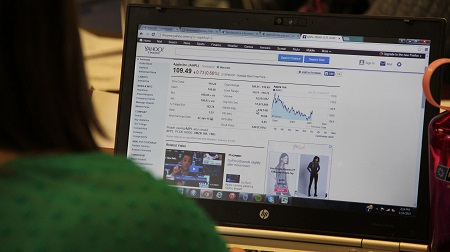 Maybe he was right and maybe I am just now caring about the many functions of business. Either way, every class felt like I was learning trade secrets. The professors were brilliant educators and knowledgeable skilled practitioners of their respective trades. They had a way of making you want to learn and understand what they were talking about and they were aware that they weren't just talking to Economics majors. I am an Education Studies major who does not want to go into teaching. Yet, I was able to come to understand what I really wanted to do in the world. That is not a simple feat.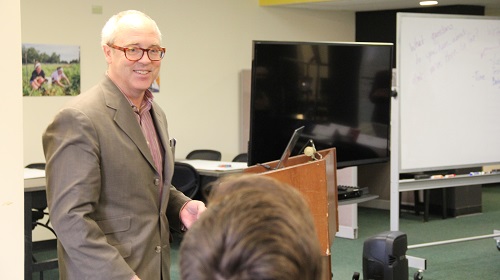 We spent our first weekend at IU's campus in Bloomington. If you have not yet been to it, you should take a road trip before you graduate. It was beautiful and we were given a shortened day to explore the city. (The only catch was that we had to show up to class the next day.) It was a good experience.

The rest of the course was conducted at DePauw, which was actually more convenient. We had several classes a week, and there were even a few site visits by the end of the term. We spent the last day at IU for the business fair and our final business presentations.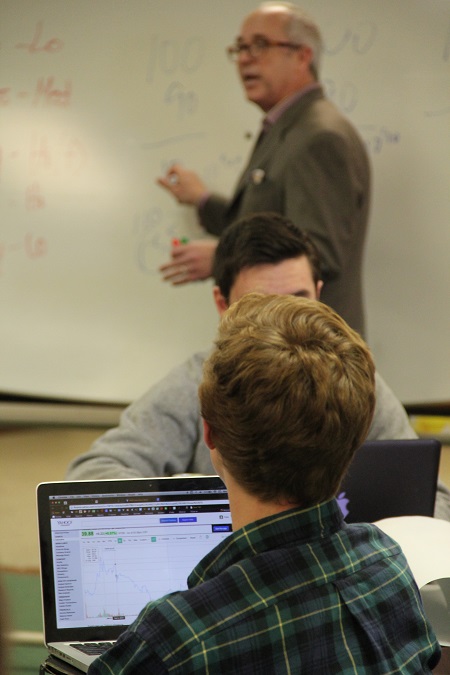 The business fair was the best part. As a graduating senior, all I could think of is "I need a job." It was through this program that I gained a better understanding of the skills and talents I had and at that point, I wanted to show them off. I believe this is the greatest selling point for this program. You are coming into contact with so many businesses and professors, which can help you learn about possibilities you never previously considered. If this is the case for you, then the D-MAP program really needs to be advertised in this way. The opportunities abound.

Kandyce is a senior education studies major from Avon, Ind. Learn more about the DePauw Management Accelerator Program, which will be offered for Winter Term 2016. You also can learn more about faculty-led off-campus trips that will be offered for May Term this year by visiting Horizons.
comments powered by

Disqus