Seize the summer - and learn from it!
April 1, 2015
Seize the summer – and learn from it!
Raj Bellani, Dean of Experiential Learning & Career Planning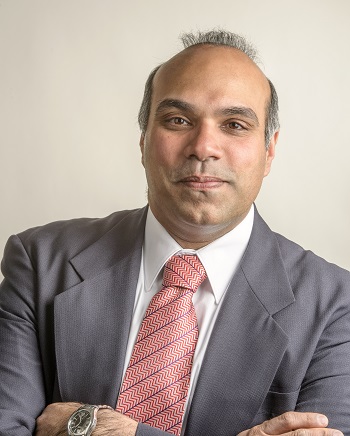 After returning from spring break, you're likely feeling stressed from finishing classes, figuring out summer plans or maybe a combination of that and more. A few points of advice:

Relax as your semester winds to an end. It can be stressful to feel like you're falling behind (from classes, finalizing summer plans, etc.). This is normal! Not everyone will get their top choice of internship, and many of your friends are also anxious about classwork. Relax; anxiety won't help the situation. Your predecessors made it through, and you will too.

Take advantage of this time to connect with your interests. Summer marks a transition – and not just for graduating seniors. For seniors, the change is obvious: you'll begin the next chapter of your life. If you are a returning student, the summer is an important for you too. After learning about your interests during the year, you can learn firsthand in the summer if your intimations are correct. Consider pursuing an internship, job shadowing or even freelance work to see if you can envision this as a career.

Accomplish at least one task that connects to your post-graduate goals. This may include pursuing graduate school or an international career. You can research graduate schools, international programs (such as teaching English abroad) and post-graduate fellowships you find appealing. Learn more, including the application process and what you can do to prepare. You may even find that we may offer similar programs during the academic year.

No matter what year you are completing, you should take advantage of the summer to gain experience that will help you accomplish long-term goals. Frequently, during the year you are focused on coursework and on-campus offerings. Summer is the chance to learn on-location! You can job shadow, do informational interviews and even visit possible graduate schools. This time should be integral to help you develop your goals.

And even during the summer, should you have any questions or need support, we are here to help!

Raj Bellani is the Dean of Experiential Learning and Career Planning. Email the Hubbard Center to schedule an appointment with an adviser to discuss your goals, and how we can help you get there!
comments powered by

Disqus