Staff Post: Preparing for a Job Fair
January 23, 2015
The next career fair in the Hubbard Center is scheduled for Feb. 26 from 11 a.m. to 2 p.m. in the Union Building Lobby. Learn how to prepare by following the advice of Deb Jones, director of career services in the Hubbard Center.
Preparing for a Job Fair
Deb Jones, Director of Career Services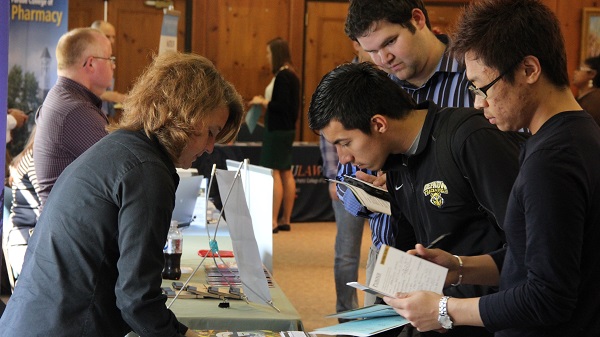 Are you wondering whether you should attend a job fair? Are you unsure of what purpose they serve and how they work?

Wonder no more! A job fair can be a useful tool for most people who are searching for a job or internship. You just need to be prepared and go in with realistic expectations. Prepare by following these steps:

- The first step is to know yourself.

What kind of career interests you? What skills do you have that could be utilized in that field? Do you have relevant experience or are you seeking an opportunity to gain experience? If you are unsure of the answer to these questions, consider setting up an appointment with a career services adviser. Prepare a short introduction of yourself that you can use at the fair.


- Know what employers are attending the fair and which are of interest to you.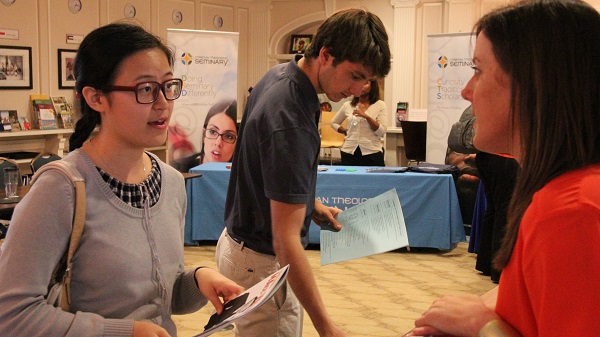 The employers attending job fairs are usually posted in advance with some information on the types of positions available. Make sure to review not only this information but also the website of the employer. It is also recommended that you do a Google search for additional information on the employer. From this information develop questions that you can ask the employer at the fair. If possible, take a leather portfolio with you. Store your resumes in it, and also use the notepad to take notes on the employer while you are doing your research.


- Make sure your resume is top notch.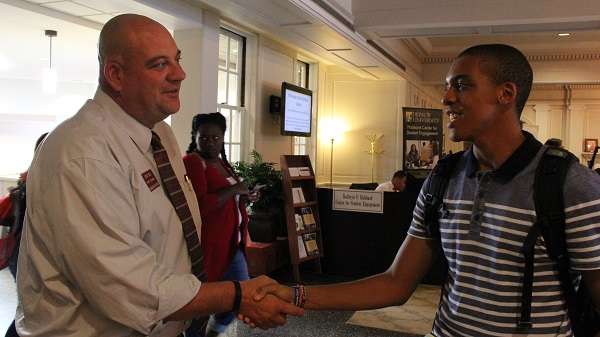 If you are planning to talk to employers in very different fields, you will need more than one resume and you will need to be extra careful about which resume you give to which employer. Since this resume isn't for one specific position, it will need to be a little generic; an objective statement and address would not be included.


- The day of the fair has arrived. Be sure to dress professionally!

You want to make sure you make a great first impression. It is always better to overdress and do so conservatively than it is to underdress. First impressions truly are important. Ladies: skirts shouldn't be too short, blouses shouldn't dip too low, and heels shouldn't be too high. Gentlemen: shoes and socks should match pants, shirts should be conservative, and ties shouldn't be too loud. For both, jewelry should be at a minimum, hair should not fall in your face, and perfume/cologne should not be worn. The room will be crowded and some people have sensitivity to scents.


- When you arrive at the fair, take a few minutes to get the layout.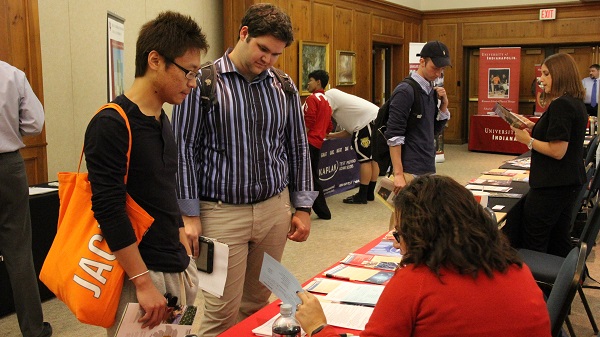 Locate the employers that interest you. Review your notes, take a deep breath and go speak with them. After you speak to one, step aside and write down some notes on your conversation with that employer. Do that for each employer visit. You will later use those notes to write thank you notes. When speaking with an employer, ask for a business card. Also, offer your resume and ask about the next steps. Not all employers will accept resumes at the fair; that is normal. Some will tell you to submit your resume online. Make sure you do that. Just because they have not accepted your resume at the fair doesn't mean they aren't interested. Many will write down names of potential candidates and then later check the resume database to see if you followed through.


- Immediately after the fair, write thank you notes.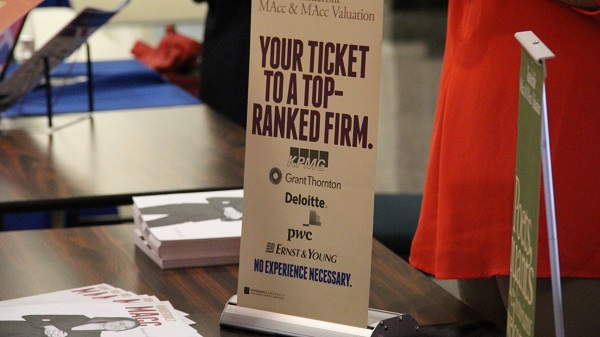 This will make you stand out, as many other potential candidates won't do this. It might not be a bad idea to write a quick email thank; but you probably should follow that up with a handwritten or typed note. In a couple of weeks, if possible and if it's in keeping with what they identified as the next steps, follow-up with them with questions about the employer and reiterating your interest.


Deb Jones is the director of career services in the Hubbard Center for Student Engagement. Email Deb with questions, or schedule an appointment with a career services adviser to discuss your career goals and learn more about internship and career searches and preparation.
comments powered by

Disqus