Travis Wegren - Off-Campus Study in Cuba
February 2, 2017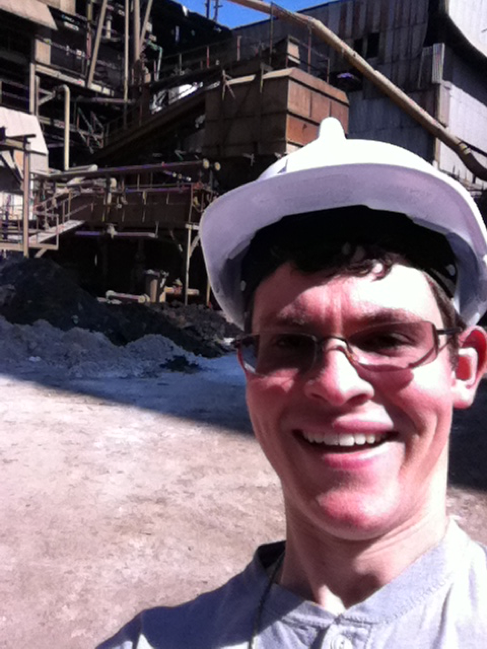 Name: Travis Wegren
Off-Campus Study Program & Location: Autonomous University of Social Movements (A.U.S.M.) in Marianao, Cuba and later at the John F. Kennedy Presidential Library in Boston, Massachusetts.
What did you study while off-campus? I spent the spring of 2016 studying in the Havana municipality of Marianao, Cuba. My course structure was quite unique. The A.U.S.M. program is all about praxis – putting classroom education into practice. While our courses were grounded in History, Politics, Economics, and the Spanish language; our university instructors included adjunct faculty who are leaders in Cuban non-governmental organizations, representatives of the Cuban government, medical professionals, and members of the Cuban artistic community.

I was particularly interested in learning about the intersection of United States policies and the Cuban economy. Over the semester, I focused my independent research project on studying the challenges that Cuban entrepreneurs face and the implications that private business activity is having on Cuban society.

Jumping forward half a year: In the fall of 2016, I traveled to Boston, Mass. The purpose of my trip was to conduct archival research at the John F. Kennedy Presidential Library as a component of my senior History thesis. Ironically, my visit to the Kennedy Library had nothing to do with JFK! Instead, I was accessing the Ernest Hemingway Collection that the Library houses. More on my trip to Boston is below.

Now, getting back to Cuba, which inspired my research interest that led me to the Kennedy Library.
How did you connect with your community off-campus? (Internship, Service, Field Research, etc.)
Foreigners who visit and study in Cuba are often warned by the media that Cubans are hesitant to discuss political views and current world events. While this may have been true at one time, I found quite the opposite to be the current dynamic.
From day one, my peers in the A.U.S.M. program were not only encouraged to conduct personal interviews with Cuban citizens; we were required to do so! Conducting interviews in a foreign language might appear to be intimidating, especially when you are traversing the streets in a foreign country, alone, but this assignment allowed me to apply my Spanish language abilities in a practical manner and challenged me to connect with individuals who were eager to share their country and their culture with me. It also allowed for me to share my own life experience and American culture with interested Cuban citizens.

Cuba is undergoing a profound period of social change. While some of these changes are fueled by the excitement surrounding the diplomatic relations that the United States has re-established with Cuba, many of the changes are taking place independently of global events. While I frequently read Cuba's daily newspaper, Granma, and watched the evening news broadcast with my host family, keeping up with Cuba's government-controlled media sources was not enough for me to truly understand Cuba. What these media sources ultimately did was provide me with relevant talking points that guided my conversations in the local community.
What was your most memorable experience?
Living, learning, and conducting field research in Cuba were each interesting in and of themselves. But as historians are quick to say, history does not happen in a vacuum. Research must be shared to have a lasting impact. Toward the conclusion of my time in Cuba, I was compelled to share my findings with the U.S. Ambassador. He agreed to meet with me and I felt honored to spend an hour with Ambassador DeLaurentis. Our conversation gave me the opportunity to share what I had learned on the ground by talking with Cuban entrepreneurs. Our meeting also gave me the opportunity to interview a senior U.S. official who is directly responsible for implementing U.S. foreign policy in Cuba.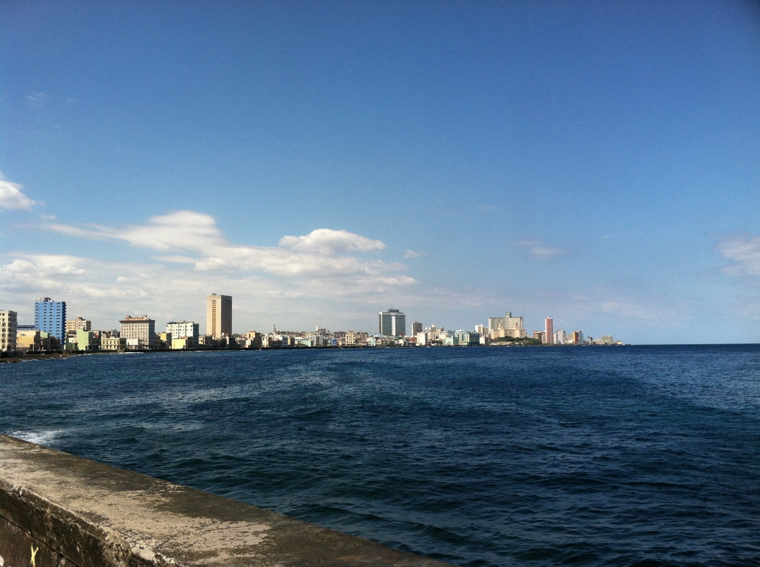 What were you most apprehensive about with your off-campus study experience and how did you overcome it?
As a foreigner, I was aware of the historic tension that has existed between the United States and Cuba. On arrival, I tried not to draw attention to myself because I assumed that Cubans would be suspicious of my presence. Despite my best efforts, both assumptions were true. First, I completely stood out. Second, many Cubans were suspicious of me; especially when I started asking questions about their business ventures.

I think the situation where I experienced the most tension was when I attempted to interview the owner of a small hotel in a Havana suburb. The landlady invited me in and gladly agreed to an interview. As our interview progressed, her husband ran down the stairs with a frightened look and exclaimed that his wife had "told me too much." He then accused me of being a tax collector! I carefully explained the purpose of my visit and after some consideration, he was so interested in my project that he asked to be included in my interview, himself. At the conclusion of my visit, the hotel owners gave me an enthusiastic goodbye and waved emphatically from their front porch and welcomed me back in the future.

The reason I mention this particular story is that in under an hour, the situation turned from suspicion to friendship. Regardless of the destination, I think the conversion from suspicion to friendship is the essence of any off-campus study experience. Whether Cuba or another international location, you represent the people of the United States to the community that you engage with. Suspicion is a natural byproduct of a historical lack of contact.

As experience shows time and again, suspicion can be converted to friendship when individuals are willing to share their message and take a respectful interest in another's country.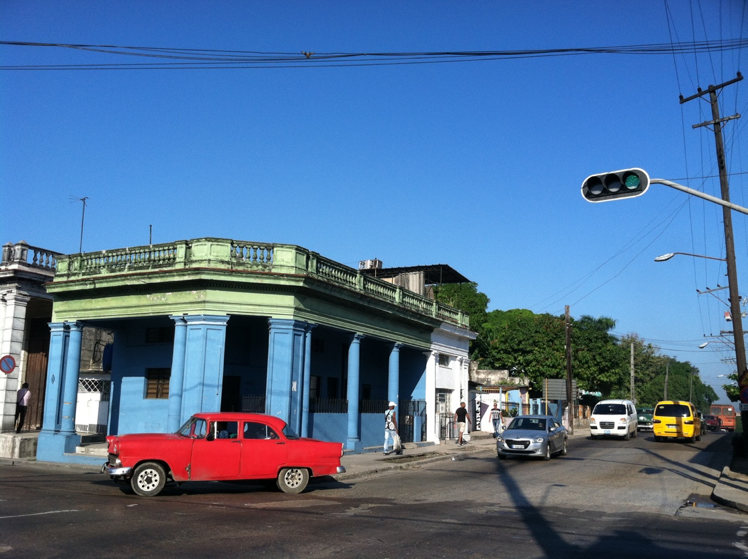 How has off-campus study impacted your long-term plans, professionally or academically?
Studying in Cuba directly influenced my future career plans. From the day I returned to the United States, I knew that I wanted to continue my academic work on Cuba in my senior History Seminar. How Cuba would fit in was not immediately clear. During fall 2016, I wrote my senior thesis that is titled "¿El Gran Compa, Ernesto Hemingway?" which translates to "Ernest Hemingway, the Great Revolutionary Companion?" This project's focus was to investigate the role of imperialism in pre-Revolution Cuban society by using Ernest Hemingway as a historical lens for examining power dynamics.

Given my interest in the topic of Hemingway, here is where the John F. Kennedy Library comes in. The Hubbard Center "Pre-Professional Development Fund" grant, which is as open-ended as its title suggests. Its goal is to support student professional development in a variety of ways.

In my case, the Pre-Professional Development Fund enabled me to travel to Boston over fall break to conduct archival research at the John F. Kennedy Presidential Library. This library houses the Ernest Hemingway Collection and contains an exclusive wealth of primary source material that proved essential for the successful execution of my senior History thesis. I strongly encourage every student with an interest in pursuing career related development activities to consider applying for the Hubbard Center's Pre-Professional Development Fund. Applications can be found by searching in Horizons.

At the conclusion of the fall semester, I have continued to revise my Hemingway project for publication submission to two undergraduate journals of historical scholarship.

Following graduation from DePauw, I hope to pursue a career in diplomacy or work on Capitol Hill as a congressional staffer with a focus on foreign policy matters. In the private sector, I also have an interest in international trade and immigration law.

Travis participated in a semester off-campus study, which then inspired him to do an additional experiential learning opportunity funded through the Professional Development Grant Fund. Learn more about the fund at Horizons, and apply.
comments powered by

Disqus