Your lucky number when you graduate - Staff Blog Post by Raj Bellani
July 3, 2014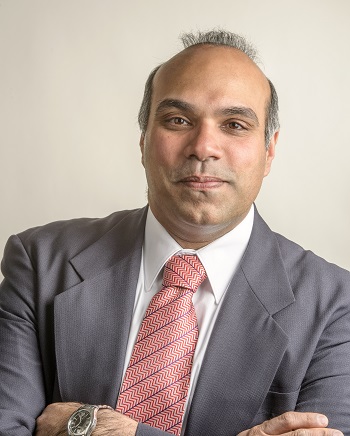 As you ready to return to campus – or, in the case of first-year students, join DePauw for the first time – I want to encourage you to set a goal for your final day as a student. My hopes and dreams for you are simple: for you to have choices on the day you graduate.

Seven choices, actually.

We in the Hubbard Center do not have a preference if you pursue graduate or professional school, employment opportunities, or awards like a Fulbright. Whatever your passions are, we want to help you discover them, and actualize them for your future. But we know for that to happen, you have to know what you don't want to do in this world. In order to do that, you have to start early, and do things often, in this process.

Shortly after you first arrive on campus, you are discovering and figuring things out – who you are, what your goals are, where you are going, and where you want to end up. The most important thing we can do for you is provide support to help you develop your personal and professional goals. The Center is here for you to lay out your plan while you're at DePauw.

It will change and grow over time, as it should, but you need to have a starting point. There are some things you should do along the way:

- Develop critical thinking and analytical skills: First, you must devote yourself to success in the classroom, which will help you develop your critical thinking and analytical skills. These abilities are needed to be successful in any situation or career that you will find yourself working in. In developing these skills by excelling in your academic endeavors, you will be successful in new opportunities that will unexpectedly arise in your life.

- Conduct informational interviews: These can be with parents, friends, friends of parents, or alumni. It could be at a social event or even at a Starbucks. Ask them about how they got to where they are now, what skills are important in their profession and what advice they would have for you. Their answers may surprise you.

- Make sure your digital presence is strong: Create a LinkedIn profile, and create and edit your résumé. Ensure that you represent yourself well digitally, since this is where recruiters can quickly find you.

By planning to be able to take advantage of multiple options when you graduate, you will also be prepared for the unexpected curves that you will have in your life. In this day in age, the world is moving so fast, you need to not only have a backup plan, but you need to be able to succeed in unknown opportunities. There are professions and growth areas happening across the U.S. and around the world, and you will likely end up working in a job that has not even been created yet. This is where having the flexibility to respond to new opportunities will yield success.

Fortunately, as a liberal arts major, you've taken a solid approach to succeed. Thanks to your well-rounded education, you will be the right person for that position because of the writing, critical thinking, and analytical abilities you have developed. By developing these skills and flexibility, you can become a leader in these new industries.

Raj Bellani is the dean of experiential learning and career planning in the Kathryn F. Hubbard Center for Student Engagement. This is the first in a series of monthly blog posts from the Hubbard Center for Student Engagement staff.
comments powered by

Disqus