Consulting
---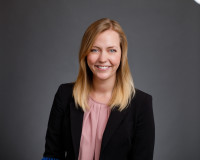 Kirsten Melling
Consultant, West Monroe Partners
Kirsten Melling graduated from Miami University in 2015 and started with West Monroe as a campus hire. She is an Experienced Consultant on our Customer Experience Team and focuses on CX Strategy. In her free time, she loves exploring new cities…this is her first trip to Greencastle!
---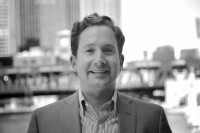 Andy Bagley '04
Principal, Strive Consulting
Andy Bagley has been with Strive Consulting for 10 years. He currently serves in the role of Principal, where he oversees hiring at a national level and reports to Strive founder and CEO, Ron Rother. Over his 10 years, Andy has enjoyed roles in business development and external recruiting, where he has been lucky enough to help Strive grow from a local start-up to national enterprise. Strive presently has offices in Chicago, Dallas, Atlanta, and Columbus (Ohio).
Andy graduated from DePauw in 2004, where he majored in History and was a Management Fellow. His internship/ "abroad" experience was in Fort Worth, Texas working for American Ironhorse Motorcycle Company.
Andy, and his wife Kristin ('05), have two-year-old twin daughters, and live in Wheaton, IL.
---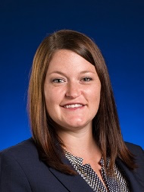 Molly Puga '10
Senior Consultant, Strategy and Operations, Deloitte
Molly Puga is a Senior Consultant within the Strategy & Operations practice with M&A experience in the Telecommunications, Media and Technology and Industrial Products industries. Molly has supported eleven M&A transactions in roles that include: due diligence, Day 1 readiness, organization design, synergy planning and capture, culture and change management and integration planning. In these roles, Molly focused on helping her clients plan for the post-merger integrations of large deals, as well as identify key sources of synergy value in the transaction that would fulfill the company's stated target. She also has functional experience supporting large supply chain and manufacturing transactions.
Molly received her MBA from the University of Michigan with a focus in accounting and finance. Prior to receiving her MBA, Molly interned with a small software company, where she ran the company's M&A process. Before business school, Molly worked as a business analyst and a consultant for Deloitte in the firm's M&A practice.