Consulting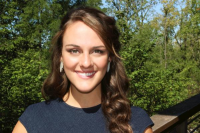 Morgan Weller '17
Business Analyst, Slalom Consulting
Morgan Weller is 2017 DePauw graduate. She currently works as a Business Analyst for Slalom Consulting in Chicago. Morgan started at Slalom in January 2016 as an intern for their Creative Development Lab (CDL). In this practice, she worked on both internal and external projects involving storytelling, graphic design, and presentation effectiveness. When she joined full time, she transitioned into Slalom's Organizational Effectiveness (OE) space. OE Consultants specialize in Organizational Structure, Change Management, Talent Management, and Leadership Coaching.
While at DePauw, Morgan majored in English Writing and minored in Economics. She served on the Management Fellows Leadership Council and was involved in Alpha Phi Sorority.
---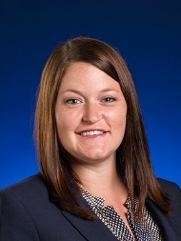 Molly Puga '10
Manager in Mergers & Acquisitions, Deloitte Consulting LLP
Molly Puga is a core member of Deloitte's Merger & Acquisitions practice, with over six years' experience advising clients throughout the full M&A lifecycle. Her breadth spans separations and integrations, and includes pre-close functional blueprinting, Transaction Services Agreements (TSA) development, work plan creation, Day 1 readiness, and interdependency coordination across critical business and IT initiatives. Molly's focus on stranded cost management and TSA enablement mitigates risk and helps ensure a seamless Day 1 for customers and employees.
---

Matt Mascioli
Associate, Mckinsey & Company
Matt is from West Virginia. He is Amherst College 2007 graduate, and worked at DePauw University as the director of Annual Giving. Matt then attended Stanford Graduate School of Business, and joined McKinsey & Company in July 2017 as an Associate.
While at Stanford, he was a recipient of Certificate in Public Management and Social Innovation, and senator and treasurer of Student Association.
---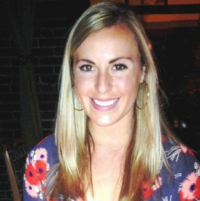 Bridgette Shamleffer '13
Experienced Consultant, West Monroe Partners
Bridgette Shamleffer is an experienced consultant in West Monroe Partners' Chicago office in the Operations Excellence practice, specializing in organizational change management.
Bridgette joined West Monroe Partners in July 2017, with previous experience in change management including business process and flow development as well as organizational alignment through competency modeling and developing performance management. At WMP, Bridgette has assisted with stakeholder analyses and communications regarding an email rebranding for two banks undergoing a merger, impacting over 1,000 employees.
Bridgette also was part of a team that developed a full training curriculum for a regional bank's Salesforce implementation, impacting 1,150 employees. Other project experience includes an organizational assessment of product development and lifecycle management at a major health insurance company. Bridgette's most recent project experience was with IT Service Management include developing processes and procedures as well as job aids for incident management, service request management, and change management with two information services companies undergoing a merger.
Bridgette earned a Bachelor of Arts degree in Psychology from DePauw University and a Master of Arts in Industrial and Organizational Psychology from The Chicago School of Professional Psychology.