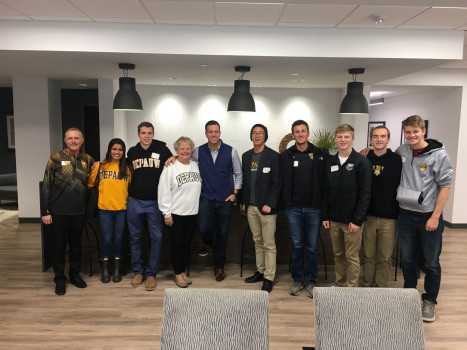 Darnall Industry Tours: Students spend the day off campus at a mid-west city visiting several companies in industries of interest. Recent tours included organizations in these business areas: startup successes, digital marketing, commercial real estate, and public affairs.
Launch Indy and McDermond-Tenzer Networking Space in Indy, Union 525-FAQ

: "DePauw's Initial Footprint in downtown Indianapolis."