John L. Brett '88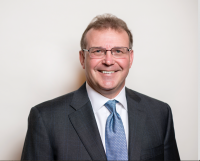 John L. Brett '88
Darnall Alumni Fellow
Vice President, ArcelorMittal
Chief Executive Officer, ArcelorMittal USA Flat Carbon
John Brett was named vice president of ArcelorMittal and chief executive officer of ArcelorMittal USA Flat Carbon in January 2016. ArcelorMittal USA Flat Carbon is comprised of 15 facilities in nine states and includes mines, integrated steelmaking facilities and finishing mills capable of producing light flat-rolled and plate products. ArcelorMittal USA flat carbon operations employ more than 16,000 people and serve as a vital component of the company's global footprint. Brett reports directly to Mr. Lakshmi Mittal, chairman and chief executive officer of ArcelorMittal.
Prior to assuming the role of CEO, Brett served as executive vice president of finance, planning and procurement for ArcelorMittal USA. In this capacity, Brett had responsibility for the planning, directing, managing and controlling of the U.S. business's financial, purchasing and supply chain management activities.
Brett joined predecessor company Inland Steel Company in 1988 as an associate accountant and has held various leadership positions in accounting, finance and supply chain management. He is a magna cum laude graduate of DePauw University, majoring in economics. Brett also earned an MBA in finance and accounting from the University of Chicago.
He lives in Schererville, Indiana with his wife and daughter and is an avid sports enthusiast.