Maximizing Internship Experiences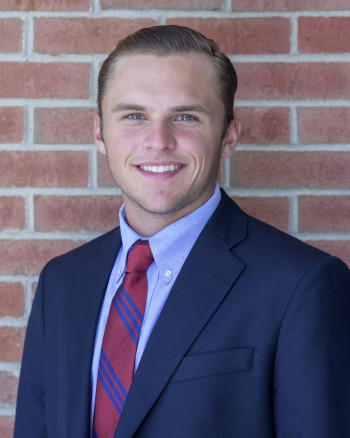 Donald C. (Donny) Bleifuss '19, Naperville, IL, Economics Major
KeyBanc Capital Markets (KBCM), Investment Banking Intern, Cleveland, OH
"The opportunity to work hand-in-hand with senior and junior bankers at KBCM provided a diverse and rewarding learning environment. I became knowledgeable of M&A and financing transaction processes, building a strong foundation of skills to accomplish future goals of mine."
As a member of the KBCM industrial investment banking group, Donny had a variety of responsibilities to undertake while working as an integral member of the junior resource team. Donny led the composition and distribution of the Metals & Mining monthly newsletter throughout his time in Cleveland. Additionally, Donny had the opportunity to offer his hand on three sell-side deals, as well as a number of buy-side and sell-side pitches that arose. Donny has accepted an offer to return to KBCM in the summer of 2018.
---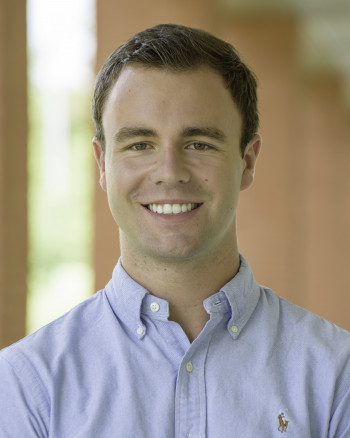 Zachary S. Johns '19, Carmel, IN, Economics Major, Spanish Minor
Cummins India Ltd., Marketing Communications Intern, Pune, India
"Having the opportunity to immerse myself in a multinational organization and the Indian culture was an absolutely incredible experience. As an intern in the Marketing Communications intern, I learned invaluable knowledge about marketing and corporate communication strategies, including the importance of digital benchmarking across the competitive landscape."
"Throughout my time at CIL, I had a variety of responsibilities while working under the guidance of the corporate communications leader of Cummins in India. I had weekly tasks of researching and benchmarking competitor digital marketing strategies and creating presentations for the communications leader. I also collaborated with employees within every business entity of Cummins in India in order to create a new website structure. When I wasn't at work during my time in India, I spent time with friends and co-workers exploring the beautiful culture and trying the amazing food."
---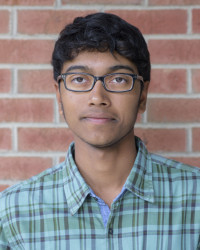 Abhishek Sambatur '19, Hyderabad, India, Economics Major
Tortoise Capital Advisors, Strategic Investment Intern, Leawood, Kansas
Abhishek completed his semester-long internship with Tortoise Capital Advisors, an energy investment management company located in Kansas City. Working with the Strategic Investment Group was an exceptional opportunity and he is grateful for the chance to have worked alongside two MDs (one of whom is a DePauw alum), a senior legal attorney, and his supervisor, who is a VP with many years of investment banking experience. Abhishek spent his time working on 4 deals valued between $10M - $110M and helped his team bring the $110M deal to the non-binding letter of intent stage.
This internship helped Abhishek explore the (energy) asset management industry and understand the core responsibilities and functions of a corporate development team. In his spare time, he connected with and shadowed other employees at Tortoise, explored Kansas City's golf courses with his team members, and did not miss out on the local barbecue delicacies.
---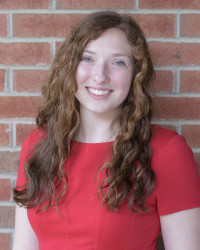 Olivia Rosemann '19, St. Louis, MO, Communication Major, Business Administration Minor
The ALS Association, Marketing & Development Intern, Indianapolis, IN
"Interning at the ALS Association was such a wonderful and rewarding experience, not only did I gain invaluable marketing experience, but I got to do so for such an important cause. Throughout my internship, I worked on a variety of events and campaigns to help spread awareness of ALS and bring in new donors, essential for the association. I collaborated on all aspects of event execution including marketing, bringing in new sponsors, cultivating sponsorship relationships, board presentations and planning finalization."
"Along with event execution I also had many continual responsibilities. One of my daily tasks was to manage the ALS Association's social media presence. Additionally, I also regularly corresponded with the ALS association board and community to drive awareness. Lastly, I was responsible for creating and distributing the monthly e-newsletter to update constituents on the latest news involving the ALS Association and the work they do."
---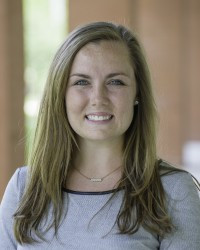 Ali Grimm '19, Batavia, IL, Communication Major, Economics and Business Administration Minor
SOCIALDEVIANT, Account & Strategy Intern, Chicago, IL
"I am incredibly thankful for the internship experience I gained at SOCIALDEVIANT. Having the opportunity to intern at such a dynamic and talented agency in a fast-paced industry was invaluable. My work was meaningful: I helped to drive strategy for our wide array of clients and generated real deliverables everyday. SOCIALDEVIANT cultivates a hard-working environment while emphasizing the importance of kindness, and that is something I will carry with me for the entirety of my professional career."
As a member of the account & strategy team at SOCIALDEVIANT, Ali assisted in project management for clients like Disney Channel, Blue Moon, and Red Wing Shoes. Her role included completing thorough research and social listening in order to drive strategy for current and potential clients. Ali consistently generated real deliverables, whether it was piecing together proposals, building presentations, or writing bi-monthly newsletters to clients about relevant tech innovations. In addition, she was regularly part of the conversation in strategy and creative brainstorms and even led client calls.
---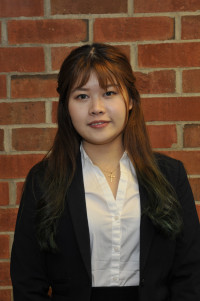 Katherine M. Li '19, Zhengzhou, China, Economics major, Mathematics minor
Fusion Education Group, Marketing and Finance Intern, Grand Rapids, MI
"Working at Fusion Education Group as a marketing and finance intern has been a valuable and fruitful adventure. I have learned how to communicate effectively in a professional manner and how to manage my time efficiently, no matter it is when I create the sales cycle data report for my supervisor or multi-tasking in a corporate-expense analysis team project."
As a marketing and finance intern, Katherine took on various projects from marketing to finance departments at Fusion Education Group. Katherine was responsible for updating admission sales cycle data report and creating both quantitative and strategic analysis summary. She analyzed website traffic data, conducted website branding and social media promotion research, and presented to the market department. She also facilitated annual budgeting for IT department by recoding general ledgers and profit centers of software and services to anticipate future purchase behavior.