Nancy White '75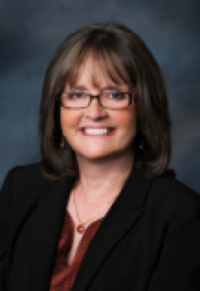 Nancy White '75
Partner, Steptoe & Johnson LLP
Darnall Alumni Fellow
Nancy L. White is a partner in Steptoe's Phoenix and Los Angeles offices and a member of the Corporate, Securities & Finance and Property Groups. Her practice emphasizes international and domestic transactions, including mergers and acquisitions, purchases and sales of capital assets and real property, project finance, asset-based financings, asset securitizations, private placements of debt and equity securities, equipment and real property leases (representing both lessor and lessee), loan workouts, and refinancings. Ms. White has been listed in Best Lawyers in America in the area of Corporate Law, Southwest Super Lawyers in the areas of Mergers and Acquisitions, Business/Corporate, and International Transactions, and the Top 100 Who's Who in Arizona Women in Business.
Complex Corporate and Commercial Transactions
Ms. White's corporate and commercial practice serves a variety of business clients, including both borrowers and lenders in structuring, negotiating, and documenting, domestic and international asset acquisitions and dispositions. In addition, she represents clients in complex financing transactions including aircraft leases and mortgages, equipment leasing, and other asset-based financing.
International Corporate and Commercial Transactions
Ms. White's practice extends to Asia, as well as Central and South America, where she represents and advises numerous clients including US distributors of various products in their contracts with foreign national providers of goods and services, providers of infrastructure services for real estate developments in Mexico, and Arizona and California companies with various commercial interests in Latin America.
Professional and Community Activities
Ms. White served on the Board of Directors of ATHENA International, which honors exceptional leaders and cultivates leadership opportunities for women throughout the world. She has also served as the Secretary of ATHENA International, a member of the Executive Committee, and Chairman of the Strategic Planning Committee. In 1994, she was the recipient of the ATHENA Award, sponsored by the Greater Phoenix Chamber of Commerce, recognizing the Phoenix Business Woman of the Illinois Year. ATHENA Award recipients are selected locally, nationally, and internationally, for their "professional excellence, community service, and also for actively and generously assisting women in their attainment of professional excellence."
Ms. White is also active in the Phoenix community. She served a two-year term on the Board of Directors of the Arizona Hispanic Chamber of Commerce. She was the General Counsel for the Phoenix Chamber of Commerce in 1996 and 1997, as well as the chairman of the Phoenix Chamber's North American Free Trade Task Force from 1992-1995. Additionally, Ms. White is on the Board of Directors of Xico, Inc., a group promoting the arts of Hispanic Americans and indigenous peoples. She served on the Board of Directors of The Centers for Habilitation from 1998-2003 and chaired its Quality Management Committee. She is a member of the Arizona Town Hall and has served as a panel chair and as a participant. Ms. White served as the vice president and as a member of the Board of Directors of the Southwest Autism Research and Resource Center from 1998-2005. She also served on the Executive Committee of this organization, which provides services to autistic individuals and their families.
As a long-standing advocate for workplace diversity, Ms. White was recently appointed by the Board of Governors of the State Bar of Arizona to serve as a member of the State Bar Task Force on Diversity. She regularly participates as a faculty member in the Bar Leadership Institute, an Arizona State Bar program designed to promote the professional development of diverse Arizona lawyers. She serves as an at large member of the Executive Council of the State Bar of Arizona Business Law Section.
Noteworthy
"Top 100 Arizona Lawyers," Az Business Magazine, 2015-2016
"Top 25 Women" in Arizona, Southwest Super Lawyers, 2013-2014
Southwest Super Lawyers, Mergers & Acquisitions, 2007-2016
Az Business Magazine, Arizona's Top Lawyers: Securities and Corporate Finance, 2011-2014
Best Lawyers in America, Corporate Law, 2001-2018
"Fifty Most Influential Women in Arizona Business," Arizona Business Magazine, 2012
Arizona's Finest Lawyers, 2011
"Top Businesswomen," Az Business Magazine, 2011