Education Panel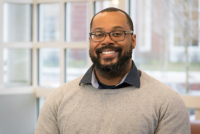 Neal McKinney '09
Associate Director of Off-Campus Programs, DePauw University
Neal McKinney (he/him/his) is the Associate Director of Off-Campus Programs at DePauw University since 2015. During his time at DePauw, Neal has invested his energy in making international study abroad accessible and affordable for all students by increasing awareness of financial resources, and securing commitments of donor-supported funds to support underrepresented students. Additionally, he has served as a Title-IX Administrator, and teaches a Winter Term course on Social Justice and Leadership.
Neal graduated from DePauw in 2009 with a B.A. in Rhetoric Communication, and also has his masters in Education, with a concentration of Higher Education, Student Affairs, and International Education Policy from the University of Maryland. Neal is currently applying for PhD programs in Higher Education, with an interest in researching persistence and retention of underrepresented populations in higher education through the lens of experiential/high impact practices.
---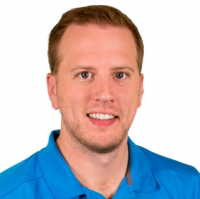 Mark Branigan '11
VP/Co-founder, 1 Million Readers
Mark is a VP/Co-founder at 1 Million Readers, a company helping children dealing with dyslexia learn to read. Previously, he was the Director of Business Development at Dyknow. Upon graduating from DePauw in 2011, he served as a Teach For America corps member and taught middle school math in Indianapolis. He also previously served as an Advisory Board member for the McDermond Center for Management & Entrepreneurship for seven years. He lives with his wife Eve and their bulldog on the Northside of Indianapolis, and they are expecting their first child (boy) in February.
---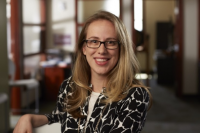 Lindsey Ciochina '05
Vice President, People & Operations, Cloud for Good
Lindsey joined Cloud for Good in 2018 as a Director leading operations, human resources, finance and administration, after spending more than 10 years in the education and nonprofit sectors, primarily as a Vice President at Teach For America. She began her career as a middle school teacher in the Bronx, where she had the privilege of teaching a brilliant group of eighth graders. She then spent the bulk of her nonprofit career leading and managing recruitment teams across the Midwest and Northeast, where she honed her skills as a developer of people. She then led the team's strategy, finance and operations team. She's also served as a School Director at Fusion Academies. Lindsey now lives in Chicago, where she most recently led TFA's Program Team, supporting over 3,000 local members working to improve the region's educational access and outcomes for children and families. She's excited to be at Cloud for Good, a consulting firm that supports hundreds of nonprofits and higher ed institutions to implement technology solutions so they can best serve their clients and students. Outside of work, Lindsey spends her free time with her partner and two kids, serves on the board of the Great Books Foundation, and she's an active community member and volunteer.
---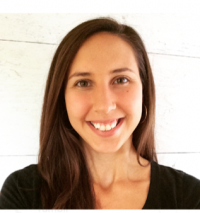 Hope Amor '15
Assistant Principal, International School of Indiana
Hope Amor is the Assistant Principal of the International School of Indiana Middle School. She was a Management Fellow and cross-country/track captain at DePauw University before joining Teach for America and earning her Master of Arts in Teaching at Marian University. She taught 1st, 2nd & 3rd grade at Indianapolis Public Schools while serving as a District Teacher Leader and regular professional development session leader. She then coached track and taught grades 4 and 5 at the International School while completing a Master's Degree in Education Administration at Butler University through the Experiential Program for Preparing School Principals (EPPSP). Hope was born in Indianapolis and is proud to call it home with her husband, Nick, and bernese mountain dog, Bueler.
---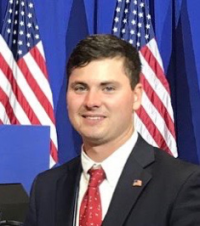 Jake Widner '18
Associate Director, ASAP Program, Ivy Tech
Jake Widner is a 2018 graduate of DePauw University where he majored in English Writing and was a Management Fellow. Hailing from the North Shore in Illinois, Jake discovered his love for Putnam County and made it a mission to work and live in the area after graduation. Jake accepted a position with Crawfordsville Middle School but realized quickly that teaching at that grade level was not the best match for his personality and skillset. After leaving the middle school, he secured a position with Ivy Tech Community College in Greencastle as the Associate Director of the Associate Accelerated Program (ASAP) where he enjoys helping first-year college students earn their associate degree in just 11-months.
Jake's role places him in about every area of higher education imaginable. He recruits students, enrolls them, assists with financial aid, advising, program planning, and even teaches a class! He enjoys seeing his students, many of whom were unserved and forgotten about in their primary and secondary schools, excel and bond throughout the year as a cohort (and as they transfer to their four-year colleges of choice)!
Jake is also involved in various leadership positions of local organizations such as Rotary International's Service Committee, Advisor to Sigma Nu Fraternity at DePauw, and Assistant Scoutmaster of Boy Scout Troop 99. He loves spending time camping, adventuring, building new friendships, and relaxing on the back deck of his home in Greencastle.
Jake believes his experiences and education at DePauw have prepared him to be an effective team member with a vision for success and encourages all students to expand their reach and invest some service time locally. By getting off campus he learned the most about himself and would love all DePauw students to experience the magic of Putnam County.