Human Resources Panel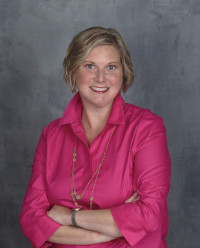 Kim (Paradise) Ridder '99
Strategic HR Consultant, Independent Consultant
Kim (Paradise) Ridder graduated from DePauw University in 1999 with a major in French and a minor in International Business. Upon graduation, Kim has spent over 18 years in Human Resources in various industries such as retail, manufacturing, and healthcare. Kim earned her Master of Arts from DePaul University and also has maintained the following certifications: SHRM-CP, PHR, Labor Relations Professional. Kim is currently involved with the Regional DePauw Alumni Council in Indianapolis, Delta Gamma Alumni, Indianapolis Society for HR Management (SHRM), and is on the Board of Directors of her Homeowners Association.
---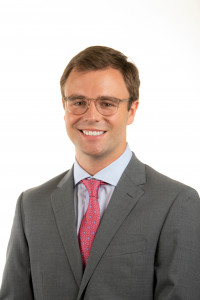 Zach Johns '19
Human Resources Associate, Eli Lilly & Company
Zach was recently awarded his Bachelor of Arts degree in Economics with a minor in Spanish from DePauw in May 2019. Through the Management Fellows Program, Zach was able to go through many different internships, including a Marketing Communications internship at Cummins India Limited during his junior year as well as a Human Resources internship in Executive Compensation at Eli Lilly and Company in Indianapolis, Indiana. He then decided to return to Eli Lilly full-time after the internship, where he works in the Global Compensation department, working specifically with organizational change management.
While on DePauw's campus, Zach was an active member of the community as a captain of the Men's Swimming and Diving team, a Presidential Ambassador, an Admission Ambassador, and a Civic Fellow. He has continued to be an active part of the Indianapolis community through different corporate and individual volunteering efforts.
---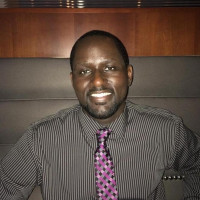 Darron Lasley '06
Vice President of Human Resources, Near North Title Group
Darron Lasley has more than 10 years of experience leading human resources, recruiting, and talent management operations for small businesses, especially in the health care and IT industries. Currently, he is the Vice President of Human Resources for Near North Title Group, a real estate title and escrow company with over 100 employees in the Midwest.
Born and raised in Indianapolis, Darron graduated from Lawrence Central High School and then earned his bachelor's degree in psychology from DePauw University in 2006. He was attracted to DePauw's academic reputation, tight-knit community, and the opportunity to play football for the legendary coach Nick Mourouzis.
After graduating from DePauw, Darron started his career in entry-level management while also coaching high school football. He earned his master's degree in Human Resources from Indiana Wesleyan University in 2011, and he is a certified Senior Professional in Human Resources (SPHR) and member of SHRM.
Darron lives in Indianapolis and has been happily married for 10 years to his wife Aimbriel, an avid maternal health and lactation consultant, and they are blessed with 4 great kids.
---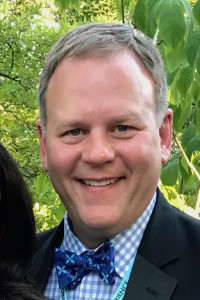 Stephen Todd '91
CIO - Vice President Global Information Technology, BraunAbility
Stephen Todd is a 1991 graduate of DePauw University. He majored in Computer Science and minored in both Chemistry and Biology. He got his first job at Eli Lilly and Company as a Systems Analyst with help from the DePauw Career Center. Stephen has held Business, Development and Infrastructure facing roles in IT at Eli Lilly and Company, Rolls-Royce and Allison Transmission and is currently the CIO & Vice President of Global Information Technology at BraunAbility.