Sales Panel

Meggie Dials '03
Regional Vice President of Sales, Salesforce
Meggie Dials, '03, graduated DePauw as a Management Fellow with a Communication degree and has worked in sales for the past 15 years. Working as an individual contributor in a variety of industries, she started at ExactTarget 10 years ago. Acquired by tech giant Salesforce 6 years ago, Meggie has been leading a sales team for the past 5 years. Currently, she is responsible for selling digital marketing technology to enterprise companies based in the Midwest.
Meggie lives in downtown Indianapolis with her husband, Josh ('03) who she met at DePauw, and their two children, Penny (3), Hugo (1), and their dog Dexter. She remains active in the DePauw and local community, serving on the Indianapolis Classical School board as well as Random Acts of Flowers.
---

David Hess '85
Vice President of Sales, First Analysis
David Hess markets fundamental equity research and venture capital funds to sophisticated investors. Prior to joining First Analysis in 1992, he was a member of the institutional sales staff of Cowen & Co.'s Chicago office. Earlier, he worked as an investment analyst for Institutional Capital Corp., CTT Investment Management Group, and Daseke & Co. He earned an MBA in finance from the University of Chicago and a bachelor's degree in economics from DePauw University, where he was a Management Fellow. He holds the CFA charter. David is married, very active in the lives of his two children, and highly involved at the Union Church of Hinsdale in the western suburbs of Chicago.
---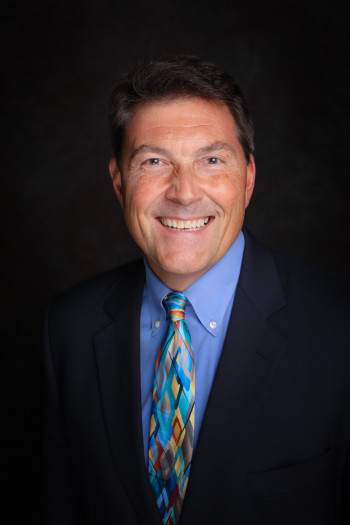 Steve Hallier
President, Wet Solutions, Inc.
Steve Hallier is the President/Owner of WET Solutions, Inc.: a regional industrial and commercial water treatment company that services the Midwest US. Steve earned a BS in Chemistry from Eastern Illinois University and obtained his Certified Water Technologist (CWT) credentials in 2004. He began his water treatment career in 1985 with Nalco. WET was established in 1994.