Sales Panel
---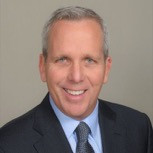 Mark Hancock
President & Co-Founder, Victory Lap LCC
A product of his father's small business, Mark is an entrepreneur at heart. He performed accounting, sales, customer service and shipping & receiving before and while he obtained his Bachelors in Business Administration from the Tippie School of Business at University of Iowa.
Mark started his career at AT&T/Lucent Technologies where did was an account executive with mid-market business owners and their executives across all industry segments solving their information system's needs, becoming part the AT&T/Lucent Leaders Council reserved for the top 1% of client facing personnel.
Entrepreneurism lead to his engagement in EZ Links, Inc. a service bureau/outsourcing provider to modernize golf course reservations systems. Aiding in the start-ups technology solutions and sales model.
Following his passion for investing, Mark managed the central region for Dreyfus Institutional Services. He was then recruited by Goldman Sachs to transform a mono-line Asset Management business channel into diversified industry leader. He built, transformed and resurrected additional businesses culminating in their rise to #2 in the industry. He served as the Head of Mutual Fund business in the America's and COO of Intermediary Asset Management Business. Mark led sales, marketing, training and development, product development, client service, technology, HR with full P&L responsibility.
After retiring from Goldman Sachs, he founded The Glenmore Group an executive coaching practice following his passion helping business leaders and their businesses succeed. Mark is President and Co-Founder of Victory Lap an innovator in client-facing talent acquisition services and training.
Mark enjoys time with his wife and three children.
Graduate of the Goldman Sachs Pine Street Advanced Leadership Program and the Admired Leaders Institute; Lake Forest Graduate School Corporate Learning Faculty Member; PNC Funds and PNC Advantage Funds -- Board of Director
---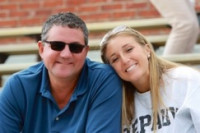 Gene Thiem '85
Senior Sales Director, Eli Lilly and Company
Gene Thiem has been a career lifer at Eli Lilly and Company for the last 31 years. A former DePauw University Management Fellow himself, his path after graduating in 1986 started in sales in Michigan, then two marketing roles in Indianapolis, and a human resources role in Dallas. Gene was promoted into a people leadership role in 1992 as a district sales manager in Little Rock, AR. He and his teams flourished there for 7 years, always performing in the top 30%, three years in a row in the top ten, including finishing #1 in the nation in 1996. His ability to get teams to gel and perform at the highest level further propelled his career to a brand manager role in 1999 and then senior director roles (leading teams of managers) for 4 different sales divisions and areas since 2002.
Gene is married to his wife Becky (DePauw Class of 1985) of 30 years. They are empty nesters with their daughter Kristy a junior Management Fellow at DePauw, middle son Mitch is a solar energy project manager (TCU 2016 grad) in Indianapolis, and oldest son Andy who also graduated from DePauw in 2015 and is a financial advisor for Morgan Stanley in Los Angeles. Gene and Becky live in Carmel, Indiana.
---
Meggie Dials '03
Regional Vice President of Sale-Salesforce Marketing Cloud HLS, Salesforce
Meggie Dials is a 2003 graduate of DePauw University. A Management Fellow and communication major, she has spent her career since college in sales. She has been at Salesforce for the past 8 years working in various roles selling software as part of the channel team and for the past two years the Health and Life Sciences industry team. She has been in her current role as Regional Vice President for the past 3.5 years. She lives in downtown Indy with her husband, their 18-month-old daughter, Penny, their dachshund Dexter and are expecting a baby boy in May 2018. She is a 12-time marathoner, on the board of Random Acts of Flowers, an activist with the Leukemia and Lymphoma Society and an avid reader.