Treasury Panel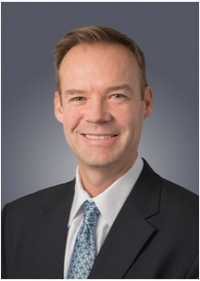 Donald Jackson
Vice President, Treasurer, Cummins Inc
Donald Jackson was named as Vice President & Treasurer for Cummins Inc. effective May 2015. In this capacity, he is responsible for the Corporate Treasury function including Global Debt Capital Markets, Foreign Exchange & Commodity Risk Management, Bank Relationships, Short Term Liquidity, Corporate Credit, and Pension Risk Management.
Donald has more than twenty years of experience as a global financial risk management professional. Prior to joining Cummins as Assistant Treasurer in September 2013, Donald spent seventeen years with Hewlett-Packard where he worked for fourteen years in various Treasury areas including Foreign Exchange, International Treasury, Pension Risk Management & Reporting, Debt Capital Markets and Global Liquidity Management. In his last role with HP, prior to joining Cummins, Donald spent just over three years as an expatriate in Sao Paulo, Brazil in a Country CFO role.
Prior to joining HP, Donald worked for six years as a Foreign Exchange Trader in the Capital Markets area at Grupo Financiero Banamex-Accival (a financial institution headquartered in Mexico).
Donald has dual British / US nationality. He is fluent in Spanish and proficient in Portuguese. He has an MBA from Rice University (Houston, TX.) and a BBA in Finance with a Minor in Spanish from Texas Christian University (Ft. Worth, TX).
Donald currently resides in Columbus, Indiana with his wife and four children. He currently serves on the Board of Directors for Centra Credit Union, the third largest Credit Union in Indiana with $1.3 billion in assets and Su Casa Columbus, a Latino outreach organization.
---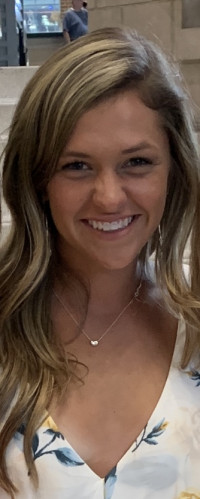 Robin Hutton '20
Student, DePauw University
Robin Hutton is a senior Management Fellow and is majoring in economics. She is from Indianapolis, Indiana where she attended Heritage Christian High School. For her Management Fellows internship, she spent the spring semester in Columbus, Indiana at Cummins Inc. During her time at Cummins, she was part of their treasury team. This past summer she also interned at Eli Lilly and Company with the finance department, specifically the investor relations team.
At DePauw, Robin was the Chief Financial Officer for Kappa Alpha Theta. Robin has also been involved with College Mentors for Kids all four years, and will be the Vice President of Programming this year. After graduation, Robin will be working at J.P. Morgan Chase with their Middle Market Commercial Banking team.
---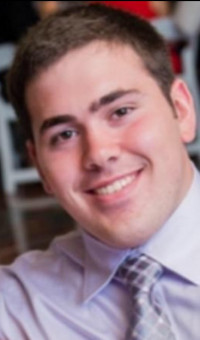 Daniel Furman '16
Senior Treasury Analyst, Cummins Inc
Daniel Furman currently works as a Senior Treasury Analyst at Cummins Inc. in Columbus Indiana. He joined Cummins Treasury Technology and Compliance group directly after graduating from DePauw in May 2016. Prior to this, Daniel worked in the Cummins Treasury department as a Co-op during his semester long Management Fellows internship his junior year at DePauw.
His current role in the Cummins Treasury department focuses around implementing and managing the various technology platforms the department uses for FX Trading, Exposure Management, and Treasury Operations. In addition, he helps maintain banking relationship with Cummins revolver partners through share of wallet analysis and compliance related activity.
Daniel graduated from DePauw in 2016 majoring in both Economics and History. While at DePauw, he was a member of the Management Fellows Program, the DePauw football team, and a member of a Fraternity. He currently resides in Indianapolis, IN with his wife Molly.
---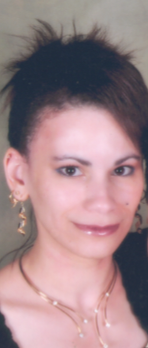 Michelle Fortini
Director, Treasury Technology & Compliance, Cummins Inc
Michelle Fortini is the Director, Treasury Technology & Compliance at Cummins Inc in Columbus, Indiana. Michelle has been with Cummins since 2010 and served in several roles within Corporate Treasury including cash management, project management and solutions coordination.
In this current position, Michelle leads efforts to determine scope, priorities, resources and budget of Treasury technology short and long-term projects to meet business assessed needs. She also collaborates with functional systems leaders for optimization of interfacing technologies throughout the finance organization. Other responsibilities include adherence to global regulatory requirements, contributing to and confirming portions of the company's 10K and 10Q filings, monitoring exposure to approved counterparties and developing and maintaining reports provided to senior management.
Prior to Cummins, Michelle worked for thirteen years in wholesale banking, much of that time in Treasury. She has also worked in accounting for convenient stores.
Michelle graduated from Indiana Business College with a degree in accounting. She also has a degree in surgical technology from Ivy Tech.
Michelle currently resides in Columbus, Indiana with her husband Todd and Shih Tzu Harry. She serves as a CASA (Court Appointed Special Advocate) assisting abused and neglected children and volunteers with the Humane Society.