Thomas P. Cooper, M.D. '66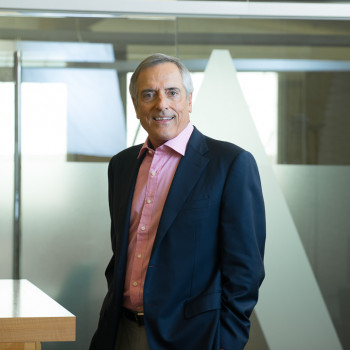 Thomas P. Cooper, M.D. '66
Healthcare Entrepreneur
The McDermond Honorary Lecture
Dr. Cooper is a nationally recognized healthcare entrepreneur who has used his medical training and business acumen to found several leading healthcare companies, including Spectrum Emergency Care, a national emergency physician company (acquired by Laidlaw, now a part of Envision), Correctional Medical Services (Corizon), the largest correctional facility healthcare company in the U.S., MobileX USA, the largest provider of X-Ray/EKG to nursing homes (acquired by Integrated Health Services) (now TridentUSA), and Vericare, the largest provider of mental health services to patients in long term care facilities.
Dr. Cooper currently serves on the boards of Alteon Health, Casamba, AristaMD, PPG and JoinGroups. He has also served on the boards of TridentUSA Health Services (acquired by Formation Capital) and Elements Behavioral Health. He was Chairman of Hanger, Inc., and served on the board of IPC, the Hospitalist Group, Kindred, Inc., and Community Health Systems, Inc. He is an adjunct professor at The Columbia Business School, where he taught courses on entrepreneurship for four years and continues to lecture at several MBA programs including Harvard, MIT, Dartmouth, University of San Diego, and BYU on healthcare entrepreneurship. Dr. Cooper continues to advise healthcare entrepreneurs, serving as senior advisor for Aperture Venture Partners, a venture capital firm and Frazier Healthcare, a private equity firm.
Thomas Cooper is a 1996 graduate of DePauw University where he has served as a scholar in residence and a guest lecturer. As a student at DePauw, he was a football and baseball standout for the Tigers, earning all-conference honors in both sports. A small college honorable mention all-America selection, Cooper captained the football team and was its Most Valuable Player in 1965 while leading the team in pass receiving.
A Rector Scholar and recipient of the Fred C. Tucker Award, he also set several records in football and baseball. Cooper served as president of the Kappa Tau Kappa Interfraternity Council and a member of Gold Key Honorary. After DePauw, Dr. Cooper went on to earn his M.D. from Indiana University.