PCCM Advisory Board 2015-16
The Pulliam Center for Contemporary Media Advisory Board is comprised of many outstanding DePauw media alumni. Each semester the Board meets with PCCM faculty, staff and students to share their perspectives and to work directly with student media.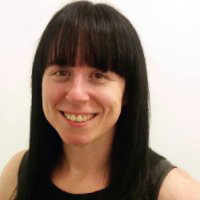 Nicole Halper '05
INNOVATIVE
Director of Creative Strategy
As INNOVATIVE'S Director of Creative Strategy, Nicole works with clients and her creative team to develop project frameworks and concepts. She then oversees the entire project ensuring that client expectations and objectives are met. Her skill set is best utilized to integrate large campaigns that span multiple disciplines - video, interactive technologies, experiential marketing and more. Prior to this role, Nicole gained experience as an editor, producer and interactive project manager. Through all of her roles, telling great stories remains front and center in her thought process.
Shaun Higgins '71 [Emeritus]
The Oxalis Group
Managing Principal and Owner
Shaun O'L. Higgins (Communications, '71) is Managing Principal of The Oxalis Group LLC, an online- publishing firm based in Spokane, Washington. Higgins worked his way through DePauw as a reporter and managing editor for the Greencastle Daily Banner and as editor of the Brazil Daily Times. After 18 years in newsrooms, he switched to the business side of media, working in senior positions for Cowles Company, one of America's largest privately-held media groups. Along the way, he served as Chairman of the International News Media Association (INMA), and as board member of the Paris-based World Association of Newspaper (formerly known as FIEJ), and in many other industry roles. As a sideline, Higgins currently hosts classic movies on KSPS Public Television audiences in three states and two Canadian provinces.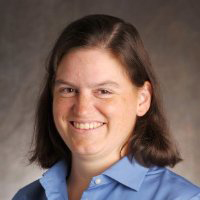 Amy Hughes '93
Sports PR/Media Relations
Amy (Symons) Hughes '93 has worked more than two decades in sports PR/media relations for Pitt, Florida, Minnesota, Akron, UCLA, Pittsburgh Penguins (NHL), Pittsburgh Steelers (NFL), the National Fastpitch Coaches Association, USA Gymnastics, and the 1996 Atlanta Olympics. She currently does weekly research for ESPN in support of their softball and college volleyball coverage. Hughes owns two NCAA Championship rings from her years with UCLA softball.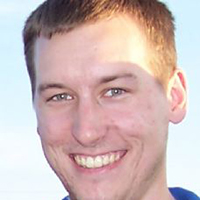 Stan Jastrzebski '03
WBAA (NPR member station)
News Director
Stan Jastrzebski is the News Director at NPR member station WBAA in West Lafayette, IN. He's also been the News Director at the NPR affiliates in Tallahassee, FL and Bloomington, IN, following time as a reporter for WGN Radio in Chicago and WIBC Radio in Indianapolis.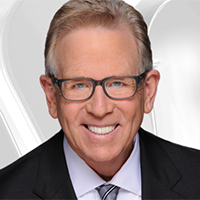 Dick Johnson '76 [EMERITUS]
NBC5 Chicago
Anchor/Reporter
Dick Johnson co-anchors NBC 5 Chicago's #1 weekend evening newscasts, is the back-up weeknight anchor and is an award-winning reporter for NBC 5.
Dick moved to NBC Chicago in the fall of 2002 to co-anchor NBC 5 News Today from Studio 5, Chicago's first street-side studio. He joined the NBC 5 family following 20 years as an Anchor/Reporter at ABC 7 Chicago.
Prior to moving to Chicago in 1982, Dick anchored the 5 p.m. news at KDFW-TV in Dallas where he was also a political reporter. He began his career in Indianapolis as a reporter at WTHR-TV.
The winner of national and regional Emmy awards as well as a duPont-Columbia award, Dick has covered 4 decades of major news stories.
He was on board Air Force Two with then-Vice-President George H.W. Bush during the assassination attempt on President Ronald Reagan. He's also reported on the return of the Iranian hostages at West Point, Ryan White's courageous struggle with AIDS, the famine in Ethiopia, the battle to build Comiskey Park and the United Center and the struggle over Chicago school reform. He broke the story of the "Great Loop Flood," covered the rape trial of boxer Mike Tyson and the investigation of O.J. Simpson, and uncovered the Chicago connection in the murder spree of Andrew Cunannan. He's also reported on election campaigns of every kind, from president to mayor.
In 2004, Dick enjoyed making his silver screen debut with a cameo in the hit movie "Barbershop 2." He has also appeared in the 2009 film "Chicago Overcoat," and on NBC's hit series Chicago Fire.
Dick has a degree in political science from DePauw University in Indiana, where he is proud to Chair the Board of External Advisors for the Pulliam Center for Contemporary Media. DePauw, WGRE, and specifically a senior year winter term internship, is how it all began.
He and his wife, also a DePauw grad, have three grown children.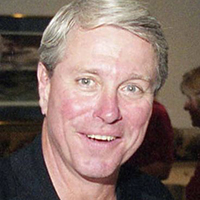 John Long '70 [EMERITUS]
Justin Productions
President/CEO
I am currently the President /CEO of Justin Productions; a network TV production company. Prior to running Justin Productions, I spent 20 years managing television stations in top 25 markets including; WXIX, Cincinnati; WRTV & WTTV, Indianapolis; and WJLA & WDCA in Washington, DC.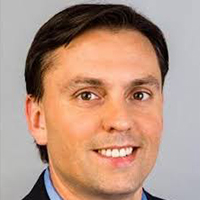 Aaron Lucchetti '97
The Wall Street Journal, New York
Deputy Banking Editor
Aaron Lucchetti is the deputy banking editor at the Wall Street Journal, helping oversee the coverage of the banking industry, Wall Street, the accounting business, consumer finance and regulation. He started in the role in 2013 after a 17-year career as a reporter at the Journal.
During that time, Aaron wrote about the financial crisis and its aftermath, the changing face of Wall Street and the world of investing in emerging new companies. Aaron and a group of Journal colleagues won the Gerald Loeb Award for breaking news in 2008 for coverage of Lehman Brothers' collapse. Born in Chicago, Aaron graduated from DePauw as a Media Fellow with a degree in political science.
Chris McLoughlin '89
Publisher
Since graduation in 1989, most of my career has been spent in publishing. As a publisher, I've been responsible for the business results of the magazines I've worked for, focusing largely on the marketing and revenue generation activities of the magazine (ad sales).
Over the course of my time in publishing, digital has emerged as the driver of growth among both consumers and advertisers, so my career has moved in that direction. I've worked at Sports Illustrated, Golf Digest, Rolling Stone, and I'm now with the digital advertising company Undertone where we work with publishers to help them monetize their sites and with advertisers to help them create standout brand experiences.
The media industry overall is in the middle of massive evolution and change. For someone who's been in this business for more than 20 years, it's exciting (and a little scary) to see it all unfold.
Carl Mehlhope '79
STACK
SVP, Integrated Sales and Partnerships
Based in STACK's New York office, Carl is Senior Vice President, Integrated Sales and Partnerships. He joined the Company shortly after its founding in 2005. Carl is in charge of developing partnerships with marketers who want to engage and empower athletes. Prior to STACK, he spent 17 years at Time, Inc., where he worked primarily on campaigns for People Magazine.
"Page Cotton, my college soccer coach at DePauw, lined up the seniors after our final game and told us to "find a way to give back to the game, it has given you a lot." He was right. STACK and the content we produce help athletes and fitness enthusiasts on a daily basis, so coach, I am doing what you told me."
For more on the company anyone can check out: http://www.stack.com/about_stack.php
Nicole Pence '06
CBS4/WTTV Indianapolis
Morning Anchor
Nicole Pence is an Emmy-nominated journalist living in Central Indiana.
Pence is currently the morning anchor at CBS4/WTTV in Indianapolis owned by Tribune Broadcasting. Pence started this role in August of 2015. Pence also regularly co-hosts the nationally syndicated The Bob & Tom Show.
A midwestern girl, Pence grew up in Columbus, Indiana. She graduated Cum Laude from DePauw University in Greencastle, Indiana with a double major in Communication Arts & Sciences and Spanish and a minor in Political Science. She also earned her Master's of Public Affairs (MPA) from Indiana University-Purdue University at the School of Public and Environmental Affairs Indianapolis with high honors. Pence is married.
Pence is involved with several Central Indiana organizations, including Make-A-Wish, Pacers Cares, and the DePauw University Alumni Association. Pence was appointed to the DePauw University Eugene S. Pulliam Center for Contemporary Media Advisory Board in August of 2015.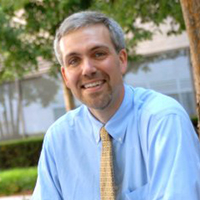 Jamison Prime '93
FCC Office of Engineering and Technology
Deputy Chief
A post-DePauw trip to law school and passage of a massive telecommunications law rewrite in 1996 led me to Washington, D.C., and into the field of communications law. I'm currently a deputy chief in the Federal Communications Commission's Office of Engineering and Technology, where I specialize in spectrum policy. While the topics can be varied – anything from the upcoming broadcast incentive auction to robotic lawnmowers – they all boil down to the issue of how to share the radio spectrum resource among an ever-expanding body of interested stakeholders.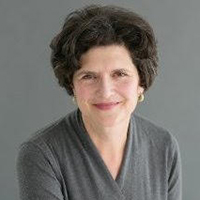 Angeline Protogere '84 [emeritus]
Duke Energy
Lead Communication Consultant
Angeline has been on the PCCM board for 10 years, and is the lead communication consultant for Duke Energy in Indiana. Duke Energy is an electric and gas company whose regulated operations serve 7.2 million U.S. customers in the Southeast and Midwest. She serves as a corporate spokesperson and coordinates communications responding to wide-ranging needs, from power emergencies to environmental issues.
Angeline received her bachelor of arts degree in English Composition and edited the 1982 Mirage yearbook during her days at DePauw. She earned her master's degree in journalism at Indiana University in Bloomington and began her working career in the Indiana Governor's Fellowship Program, a year-long management training program in state government. She worked as public information officer for the Indiana Arts Commission before joining Duke Energy.
She is a past president of the Hoosier Chapter of the Public Relations Society of America and earned her APR, accreditation in public relations, in 1995.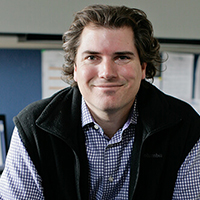 Mike Sear '90 [emeritus]
TeamWorks Media
Chief Creative Officer
Mike's career began glamorously on December 28, 1989, when he arrived at ESPN Headquarters in Bristol, Conn. Being a sports junkie, this was his dream job even though he had no idea what a job in sports TV really entailed. Mike was ready to meet all the ESPN anchors like Chris Berman and Dan Patrick, start interviewing famous athletes and create his own broadcasts for SportsCenter, but on his first day was told to report directly to the tape library. His job was described as "simple":
Look at the tapes of recorded games that were on the shelves. If any tape had a faded label that he couldn't read, take the tape out of the case, insert it into a machine, figure out what the game was that had been recorded, re-label the tape in permanent marker and put it back on the shelf in its appropriate place.
This went on for weeks, and that's when Mike learned the concept of "paying your dues." In due time the "dream job" kicked in: watching Chicago Bulls games during the Jordan era and getting paid for it albeit very little. In 1995 he moved back to Chicago to work at Fox Sports Net, just in time for MJ to come back from retirement for another three-peat…the dream job continued. But by 2000 the unthinkable happened: the dream job started feeling like a regular job, and the glamour of covering Jordan and the Bulls was gone. In 2001, TeamWorks Media came calling and Mike never looked back. He has directed, produced, and executive produced multiple sports and non-sports documentaries, leads the TeamWorks Media creative team and works extensively in the development division on projects ranging from fundraising campaigns for non-profits to multi-platform initiatives for brands.
Mike lives in his hometown of Glen Ellyn, Ill. with his wife Linda and three kids – Ellie, Anna and Tommy.