Robert Bottoms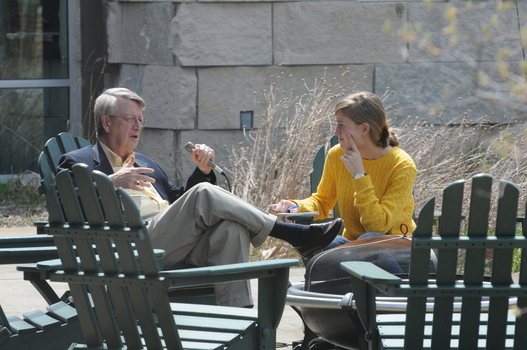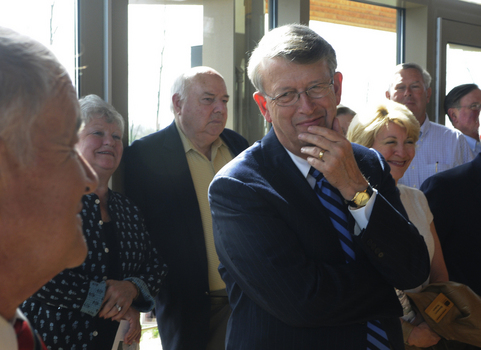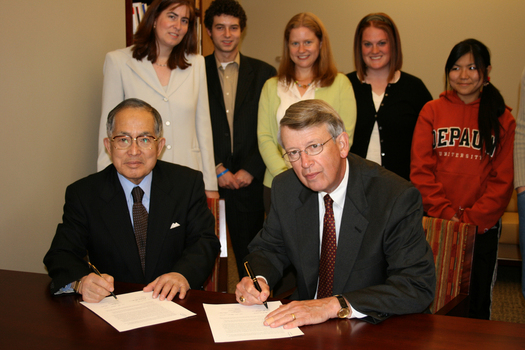 President Emeritus of DePauw University, First Director of the Prindle Institute for Ethics
The Janet Prindle Institute for Ethics would not exist without the vision, the leadership, and the commitment of Robert G. Bottoms. Throughout his twenty-one year presidency at DePauw, 1986-2008, Dr. Bottoms focused on the centrality of moral reflection and ethical leadership. These concepts were both implicit and explicit elements of President Bottoms' wider vision which emphasized diversity in curriculum, student body, staff and faculty, as well as stronger science education and technology literacy for all members of the DePauw community.
When DePauw acquired the Nature Park in 2003, Bob Bottoms' dream of creating an ethics institute which would provide students with a place to ask the big questions, as well as reach out to students, faculty, and alumni in the wider academic world, moved closer to reality. The ethical component of a DePauw education, for decades a crucial element within the curriculum as well as in the co-curricular programs, moved toward the acquisition of a physical home. President Bottoms talked to members of the Board of Trustees; with the help of David H. Smith, then Director of the Poynter Center for Ethics and American Institutions in Bloomington, Indiana, he guided that conversation from the discussion of a leadership center to that of an ethics institute. His vision embraced a definition of ethics which focused on inquiry and multiple perspectives. In conversations with faculty and with John K. Roth, Professor Emeritus of Philosophy at Claremont McKenna University, it was decided that ethics at the proposed Prindle Institute would focus on questions, not answers. So under Bob Bottom's leadership, the Prindle Institute defined itself as a "place for inquiry and discourse about critical issues of our time."
Dr. Bottoms had the vision for The Janet Prindle Institute for Ethics; he also had the expertise, energy and commitment to guide the DePauw community toward a marvelous physical setting for the good work to be done. Janet Prindle and Bob Bottoms were the two architects of an ambitious project, one which will take many years to realize fully, but which has an exciting present and a promising future.