Applied Epistemology Research Retreat and Workshop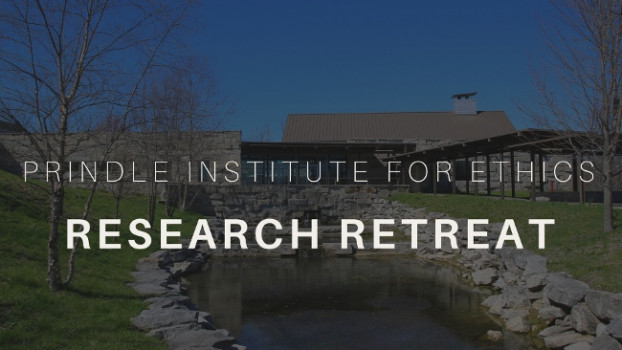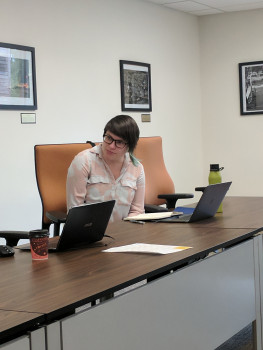 June 17-23, 2018
Submission deadline was April 15. Acceptance letters will be sent soon. If you have questions about your application, please contact Emily McWilliams (emilymcwilliams@depauw.edu). If you have questions about the retreat, please contact Linda Clute (lclute@depauw.edu).
RETREAT AND WORKSHOP INFORMATION:
During the first seven days of the workshop, each participant will workshop a paper in applied epistemology. Papers may be at any stage of the writing process, and participants may use the workshop accordingly. Part of the purpose of having seven days together will be to allow time for extended and engaged dialogues about one another's work, rather than quickly downloading feedback as one might in a traditional question and answer session. Participants will also be provided with time and space to write at the Prindle Institute and in the beautiful nature park that surrounds it. We'll also enjoy meals and social events together.
The Prindle Institute will cover the cost of travel and accommodation, and will provide a modest honorarium for all participants.
Programming will run from June 17-23, 2018. Participants will be given the option of staying a few extra days beyond the 23rd for a writers' retreat, though there will not be additional programming during that time.
FREQUENTLY ASKED QUESTIONS
Are undergraduates eligible? No; eligibility for the retreat is restricted to those who are enrolled in or have a finished a PhD program in philosophy.
What are the accommodations like? Lodging will be provided in a suite-style residence hall on DePauw's main campus. You will stay in an eight-person suite with the other retreat participants. Each suite has single rooms. You will share two and a half bathrooms and one kitchen. Kitchen supplies, linen and bedding will be provided. Please bring your own toiletries.
Can I bring my family? Yes, but you will have to find alternative lodging for your family. You are welcome to book a room for your family at the Inn at DePauw at your own expense.
The topic:
Applied philosophy examines the questions that are most central and relevant to the ways that we live our lives. Many of these questions are epistemic in nature, since questions about what can be known, understood, and reasonably believed, and questions about how we ought to inquire and seek to understand the world around us are crucial to how we live our lives. Applied epistemology marks a natural intersection between epistemology and ethics, both because our epistemic activities and beliefs are important determinants of our actions, and because our epistemic agency itself is a central part of our personhood.
Possible paper topics include, but are not limited to:
Epistemology and democracy: What are the epistemic requirements for a representative democracy? How might they be fulfilled? What is the epistemic value of democracy?
Epistemic injustice and oppression: What kinds of epistemic harms and wrongs are there? What do they look like in practice? Why do they matter?
Responsibility: Are we liable for our beliefs? How do we become responsible inquirers and epistemic agents? Do we have epistemic duties?
Can beliefs be epistemically right but morally wrong, and vice versa?
What is the current resonance of concepts like 'alternative facts', 'fake news' and 'post-truth' doing to our epistemic lives and agency?
Testimony
Epistemology & social media
Epistemic Situationism