Undergraduate Ethics Symposium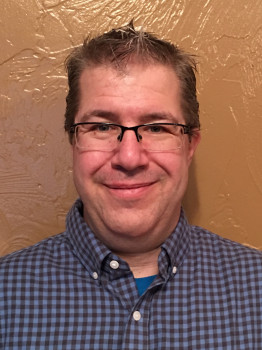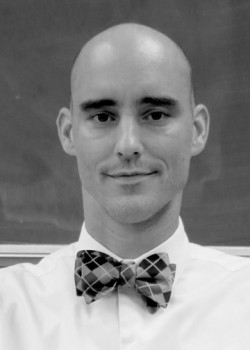 Representing Disability: April 19-21, 2018
From April 19-21, 2018 we'll be focusing on "Representing Disability" through talks by three keynote speakers. Have a question? Check our FAQ or contact us: lclute@depauw.edu
keynote Speakers
James Emmett, Owner and CEO at James Emmett Corporation, a disability inclusion consulting firm
Keynote Talk: Thursday, April 19 at 7:30pm
"Moving Disability Inclusion from Charity to Business Imperative"
James Emmett is the Lead Strategist of the Workplace Initiative for the Poses Family Foundation where he helps oversee strategy development and implementation of projects that impact the field of disability inclusion. James has served in the Lead Strategist role for the past five years helping build the Workplace Initiative's three-prong strategy that focuses on local/regional collaboration, national company-based projects, and disability inclusion field building efforts. He leads the ADVICE project which supports major companies like Cintas & Quest Diagnostics in building autism inclusion strategies. James is also the founder of James Emmett & Company that provides disability inclusion consulting to global companies. He has worked on many of the most visible disability inclusion initiatives in the country with companies like Walgreens, Best Buy, Office Depot/Max, PepsiCo, and Mercy Health. James also serves as lead consultant for TIAA's "Fruits of Employment" project. James' career vision is to forever change the business and disability communities by helping hundreds of companies create disability inclusion brands.
Kevin Timpe, Professor of Philosophy at Calvin College and President of 22 Advocacy, a non-profit advocacy group for children with disabilities
Keynote Talk: Friday, April 20 at 4:15pm
"The Impact of (Some) Disabilities on Virtue and Well-being"
Kevin Timpe presently holds the William Harry Jellema Chair in Christian Philosophy at Calvin College. His scholarly research focuses on the metaphysics of free will, virtue ethics, issues in philosophy of religion, and the philosophy of disability. He is the author of Free Will in Philosophical Theology (Bloomsbury 2013) and Free Will: Sourcehood and Its Alternatives, 2nd and expanded edition (Bloomsbury 2012). He has edited five other volumes, including most recently The Routledge Companion to Free Will (Routledge 2017). He has published dozens of articles in professional journals and edited collections. He is also the president of 22 Advocacy, a disability advocacy company that focuses on education.
Keah N. Brown, Journalist and Senior Entertainment Editor at Cliché Magazine
Keynote Talk: Friday, April 20 at 7:30pm
"This Is Where We Are Now"
Keah Brown is a journalist, freelance writer, and the creator of #DisabledAndCute. She is an advocate for people with disabilities from Lockport, NY. Her work has appeared in Teen Vogue, Essence.com, Catapult, Glamour Magazine, Harper's Bazaar, and Lenny Letter among other publications. Her debut essay collection The Pretty One is forthcoming from Atria Books. Follow Keah on Twitter: Keah_Maria
2018 UES Schedule
(keynote talks free and open to the public. all other events are for registered participants)
Thursday, April 19
4:30 p.m. Arrival/Check-in
5:30 p.m. Telling Our Stories
6:30 p.m. Dinner
7:30 p.m. James Emmett Keynote Talk: "Moving Disability Inclusion from Charity to Business Imperative"
9 p.m. Jazz at the Duck
Friday, April 20
8:15 a.m. Breakfast at Prindle
9 a.m. Student workshops led by visiting scholars/professionals
11:15 a.m. Lunch and Workshop Debriefing (break to include yoga, hiking, group photos)
1:30 p.m. Student workshops (continued)
4:15 p.m. Kevin Timpe Keynote Talk: "The Impact of (Some) Disabilities on Virtue and Well-being"
5:45 p.m. Dinner and Workshop Debriefing
7 p.m. Keah Brown Keynote Talk: "This Is Where We Are Now"
8:30 p.m. Social time at Prindle
Saturday, April 21
8 – 10 a.m. Breakfast at the Inn at DePauw
Shuttle(s) departs for Indianapolis airport/bus station