Mohammad Usman, '12
Research Assistant at the Center for Biomedical Ethics at the University of Virginia School of Medicine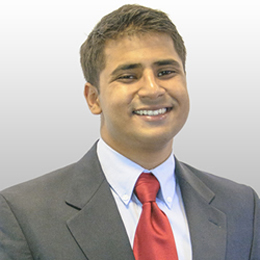 1) What are you doing now?
I am working as a research assistant at the Center for Biomedical Ethics at the University of Virginia School of Medicine.
2) How do issues of ethics and values enter into your professional role?
Ethics is the heart of my current work. In addition to research, I am also a member of UVA Hospital's Ethics Consult Service. This service helps healthcare providers, patients, support staff, or any relevant party requesting a consult navigate ethically challenging cases. So, in earnest, issues of ethics and values -- e.g., patient autonomy vs. institutional policies, personal end of life decisions vs. the wishes of one's family, and numerous other issues -- dominate my current work.