Andrew Cullison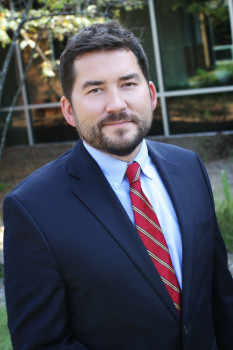 Phyllis W. Nicholas Endowed Director of the Janet Prindle Institute for Ethics
Dr. Andrew Cullison received his Ph.D. from the University of Rochester in 2006. The title of his dissertation was Foundational Moral Knowledge, and the issue as to how we can know or have justified moral beliefs has been the guiding focus of his scholarship ever since. He has defended the view that we can have moral knowledge, as well as the view that we sometimes know moral facts on the basis of perception. In addition to having research interests in ethics and theory of knowledge (epistemology), Cullison has research interests in philosophy of religion and philosophy of language.
Dr. Cullison has over 15 peer-reviewed publications including pieces in Philosophical Studies, The Journal of Ethics and Social Philosophy, American Philosophical Quarterly, Pacific Philosophical Quarterly, Ratio, Faith and Philosophy, Religious Studies, The European Journal of Philosophy, and two Oxford University Press edited volumes. Dr. Cullison is also the editor of the Continuum Companion to Epistemology.
Prior to his current appointment as the Phyllis W. Nicholas Director of the Prindle Institute and Associate Professor of Philosophy at DePauw, he was Associate Professor of Philosophy at State University of New York at Fredonia. There he taught a wide-range of courses in ethics including, "Contemporary Moral Problems," "Life and Death" and "Ethics and Technology" and was the recipient of the 2014 SUNY Chancellor's Award for Excellence in Teaching.
A DePauw alumnus, Dr. Cullison graduated in 2001 with a double major in Philosophy and English (Creative Writing). He was a member of DePauw's first ethics bowl team and has since coached ethics bowl teams for ten years at every institution with which he has been affiliated since leaving DePauw.