Hillman Student Interns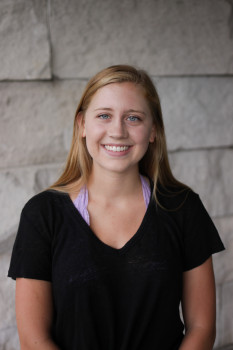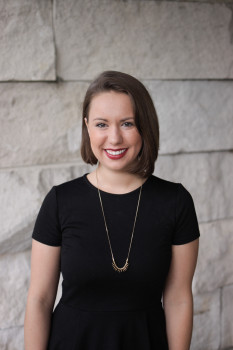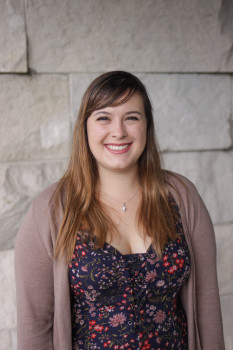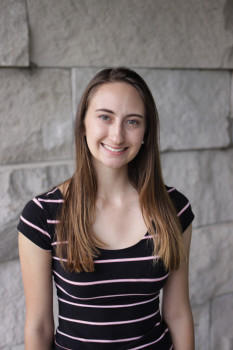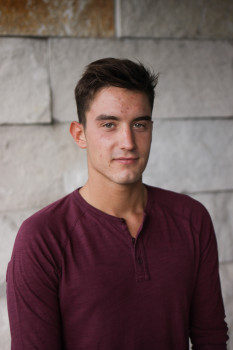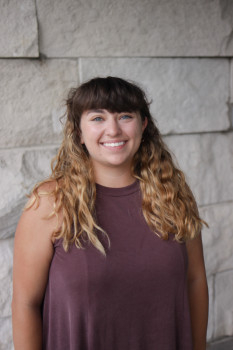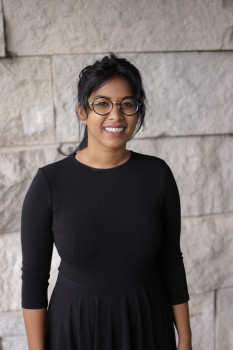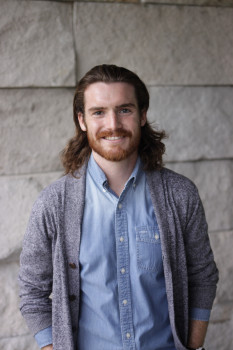 Current Interns, 2017-2018
These student leaders were selected for their strong commitment to the study of ethics, their varied perspectives, and their leadership potential. They ensure that the programming at the Institute addresses the ethical concerns of a wide variety of student groups on campus. Together these students represent the Media Fellows program, the Honor Scholar program, Science Research Fellows, and a number of other programs and disciplines. They spend their time as mentors, technology interns, and officers in organizations of their interest. They represent both Greeks and Independents; athletes and journalists; community servants and campus activists.
Audrey Beale, '19 -- Computer Science
Audrey is a Junior Computer Science Major. She is also a Political Science Minor and Bonner Scholar. She is from Toledo, Ohio and is interested in examining issues of social justice, especially locally.
Barbara Castellini, '19 -- Spanish and the Ethics of Development
Barbara Castellini is a junior pursuing a Spanish major and a Interdisciplinary Studies major titled "The Ethics of Development." She is interested in Latin American development issues such as economic inequality, environmental justice, and women's rights. In addition to working as a Hillman Intern, she enjoys spending time at the Hartman House as an intern at the Compton Center and serving on the community service leadership team.
Sarah Ertelt, '18 -- Religious Studies
Sarah is a senior Religious Studies major and Honors Scholar from Fishers, Indiana. This is her third year as a Hillman Student intern at Prindle and second year as an Academic Research Assistant. Her research project at Prindle is called "The Value of Ethics and Moral Reasoning in Business," and she is looking forward to pursuing a career in Ethics & Compliance or Corporate Social Responsibility.
Kiara Goodwine, '19 -- Interdisciplinary Environmental Studies
Kiara is a junior Interdisciplinary Environmental Studies major and French minor. She is a member of the Honor Scholar Program, Environmental Fellows Program, and the Sustainability Leadership Program. Kiara will be spending her spring semester in Brussles taking classes and completing an internship.
Luka Ignac, '20 -- Political Science
Luka is a second-year international student studying Political Science and French. He works as a Hillman Intern, is the founder of the MGV World and the President of DePauw MUN. His focuses are terrorism, International Relations and Security, French Politics and Culture, American Foreign Policy, and the European Union. Visit him on LinkedIn.
Emma Mazurek, '19 -- English Writing
Emma is a junior who is studying English writing and French at DePauw. In addition to her work at The Prindle Institute for Ethics, she works as managing editor for The DePauw, the school newspaper, and tutors students in writing techniques. She is passionate about national and international politics, social justice, journalism, photography, art, and women's rights. Visit her on LinkedIn, and check out her website.
Summer Pappachen, '19 -- Interdisciplinary Philosophy, Politics, and Economics
Summer is a sophomore Philosophy, Politics, and Economics interdisciplinary major and a French minor. She is the Founder and President of the Democratic Socialists of DePauw and Art Union, and is involved in the Honors Scholar Program, Ethics Bowl, and Feminista. She is interested in topics related to India, wealth inequality, women's rights, and governmental reform. Visit her on LinkedIn.
Nathaniel Reed, '18 -- Political Science and Middle Eastern Studies
Nathaniel Reed is a senior Political Science and Middle Eastern Studies major. He is most interested in moral issues surrounding environmentalism, international politics, and social justice. In his free time, Nathan likes to read, hike, bike and listen to music.