Stuart Yoak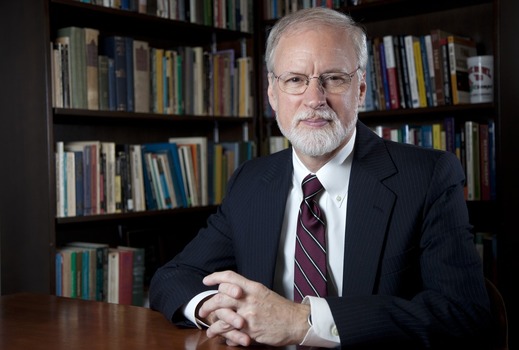 Frederick Distinguished Visiting Professor of Ethics, 2016-2017
Every year, the Prindle Institute for Ethics alternates between hosting a Schaenen Scholar and a Frederick Visiting Professor. Below is more information about our most recent Frederick Visiting Professor.
STUART YOAK is with DePauw as the Robert and Carolyn Frederick Distinguished Visiting Professor of Ethics for the 2016-2017 academic year. He is teaching Business Ethics for the fall semester. Dr. Yoak holds a B.A. in Humanities from Michigan State University, M.A. degrees in Philosophy and Information Science from the University of Missouri-Columbia, and a Ph. D. in Philosophy from Washington University in St. Louis. His governmental work experience includes a director position with the Missouri Supreme Court where he designed and implemented a state-wide, legal information system. His administrative work experience also includes a number of director level positions in higher education at Wayne State University and Washington University.
Throughout his role with DePauw, Dr. Yoak will continue to be the executive director of the Association for Practical and Professional Ethics (APPE) at Indiana University, Bloomington. The APPE is an international, multidisciplinary association advancing ethical understanding and practice in the classroom, the workplace, and society.
Before becoming involved with the APPE, Dr. Yoak was the Project Director in Medical Ethics for the Department of Surgery at Washington University School of Medicine and was a member of the Brookings Institute Executive Faculty. In 2002, he co-founded with Dr. Ira Kodner, M.D., a senior surgeon from the School of Medicine, the Center for the Study of Ethics and Human Values at Washington University in St. Louis and served as the Executive Director. The Center was a comprehensive, campus-wide initiative serving the College of Arts and Sciences, the School of Architecture, the School of Art, the Olin School of Business, the School of Engineering and Applied Sciences, the School of Law, the School of Medicine and the George Warren Brown School of Social Work. During his almost 30 years at Washington University, Yoak held faculty appointments and taught professional ethics at the John M. Olin School of Business, the School of Engineering, the School of Medicine and the Brookings Institute in Washington, DC where he taught a required course in government ethics.
From 1982-2011, Dr. Yoak chaired the Biomedical Ethics Committee at Christian Hospital in St. Louis where he directed the Ethics Consult Service and led a medical ethics education program for physicians, nurses, staff and members of the broader community. He also served as a member of the Washington University Human Subjects Review Committee, and regularly gives presentations on business ethics, medical ethics, and the responsible conduct of scientific research.
He can be contacted at sdyoak@indiana.edu.
For past Frederick Distinguished Visiting Professors, click here.