Dan Solberg '06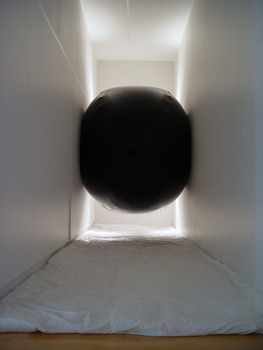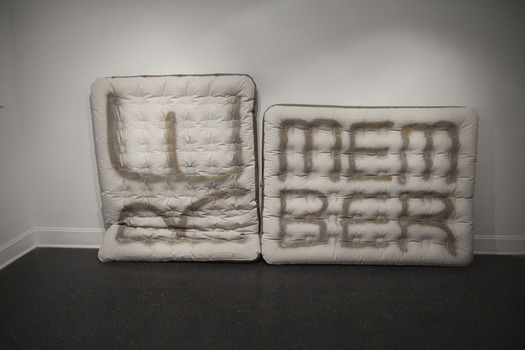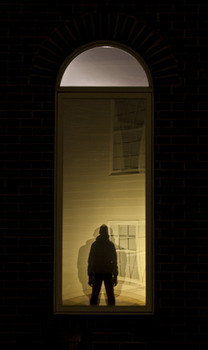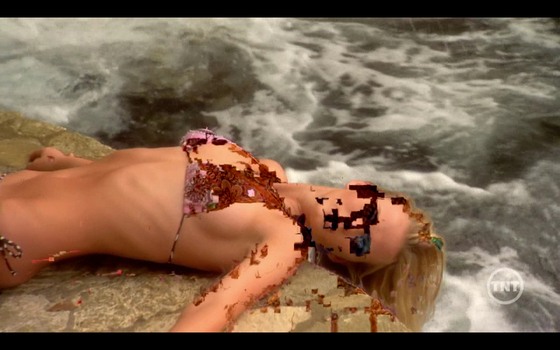 Dan Solberg is a studio artist and freelance writer who graduated from DePauw in 2006 with a Studio Art and Communications double major and a Film Studies minor. In 2009, he earned his MFA in Studio Arts from the Sam Fox School of Visual Arts at Washington University in St. Louis. After graduation, he worked at the Smithsonian's Hirshhorn Museum in Washington, DC as a Program Coordinator, where he helped establish the ARTLAB+ digital learning center for teens and led workshops on contemporary art and new media. Dan has shown in Berlin, Los Angeles, across the Midwest, and New York City. In addition to his studio practice, Dan also writes cultural criticism about the intersection of art and video games for Kill Screen and other online publications.
Q: What have you been up to after DePauw? What is keeping you busy?
At this point we're starting to cover quite a bit of ground (nearly 10 years!), but I suppose the major bullet points would be that I went to grad school in St. Louis and got my MFA, moved to Washington, DC and worked for the Smithsonian Institution, moved to Brooklyn and learned how to write, and now have come full circle back to DePauw to begin my collegiate teaching career. I've been staying busy by continuing to produce art, writing video game criticism, DJing parties and the occasional wedding, keeping up with technology, wallowing in and out of the sea of information, and losing staring contests against my cat.
Q: What's the most important part of your studio practice?
It might seem counter-intuitive but I actually need to spend a lot of time not in the studio. Of course it's important to bear down and focus on studio work when I need to, but if I'm interested in coming up with something new, I need to get out and just experience the world. For me, the studio is the one of the final stages of my artmaking process, preceded a lot of looking and listening, and playing with the ideas that bubble to the surface.
Q: Why did you decide to take studio classes at DePauw?
I didn't know what I wanted to do with my life, but I knew that I enjoyed making art, and hoped to improve and expand that skill set. I stuck with it because it enriched my understanding of what art could be.
Q: Any advice for art students? What should current studio art majors know?
Keep an open mind about what you can do with your creative talents and experiment with as many different forms and media as you can get your hands on. Not everything you make needs to be "gallery art" or express every facet of a particular issue. Make the most of your time in this academic environment by producing a lot of work and seeking feedback from peers, professors, and anyone else who's willing to give you the time of day. This is always a good thing to do, but is a much rarer occurrence away from a campus or collective studio environment. Make extensive use of the Peeler facilities; they are an amazing resource and you'll miss them once you graduate and move away.