Jacob Stanley '05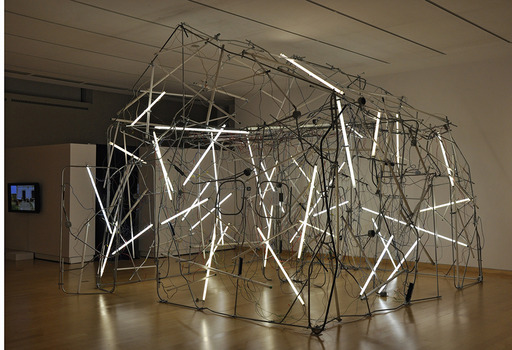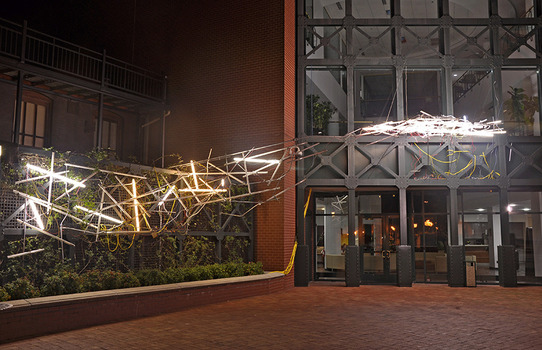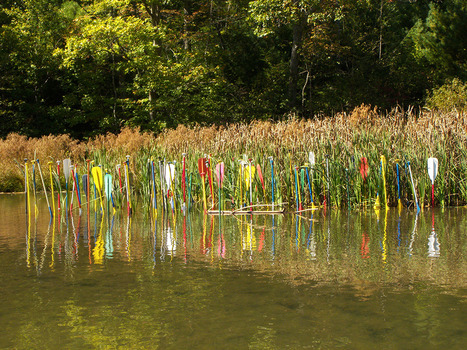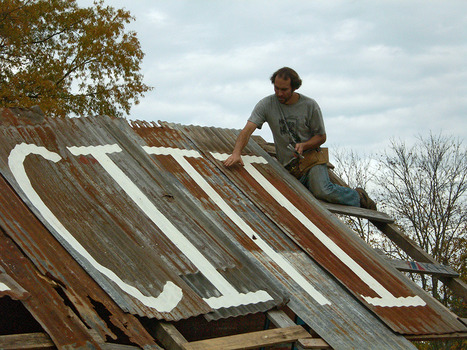 Jacob Stanley is a sculptor who focuses on temporary site-responsive installations. He earned his master of fine arts (MFA) from the University of Tennessee in 2010 and a Bachelor of Arts from DePauw University in 2005. Over the course of his career Professor Stanley has received numerous awards and participated in several group and solo shows.
Q: What have you been up to after DePauw? What is keeping you busy?
Since graduating I held a variety of jobs: Studio Technician, Contractor (who focused in historic home renovation), camp counselor, professor, art preparator, maintenance grounds crew and I squeezed in graduate school from 2007-2010. Right now my days and most evenings are filled with running the sculpture department at Lindenwood University in St. Louis. Quite a bit of my time is applying for opportunities and creating proposals. I try to still produce one or two large-scale installations a year and when possible sneak in a residency.
Q: What's the most important part of your studio practice?

My studio practice is cut into very small chunks of time followed by a few weeks of frenetic production in the summer. Since I don't have a studio space the most important (but least enjoyable) part of my practice is apply for public art or other opportunity. My work is on such a large scale, I do not have the luxury of creating a bunch of stuff and then trying to get it into a show.
The most rewarding aspect of my studio practice is getting to work with the public to install my projects. Those conversations sustain me through the dry spells that inevitably come with a proposal based practice.
Q: Why did you decide to take studio classes at DePauw?
I decided to take studio classes on a whim. Starting college, my plan was to focus on teaching, but I had no idea of what to teach. In the beginning, it was a toss up between philosophy and religion. While I was deciding what to major in I was lucky enough to get into an art class (intro to photo) my freshman year and really enjoyed it.
Q: Any advice for art students? What should current studio art majors know?
Quite a bit of your education comes from "ancillary" sources, classmates, friends, and youtube. What your professor teach you is how to make sense of all that contradictory information and apply it a new context. The group critique is the most frustrating, but vital aspect of the art school experience. It is where you solidify your thoughts, condense weeks of work and research into a few minutes, and learn how to handle criticism. It is in this space you hone your "artist logic" the rational for your aesthetic and conceptual decisions. My advice would be to always present yourself and your projects professionally, never take comments about your art personally, and always find a way to enjoy your process. If you only like the finished piece, you will stop making art as soon as you graduate.