Jenny Anderson '06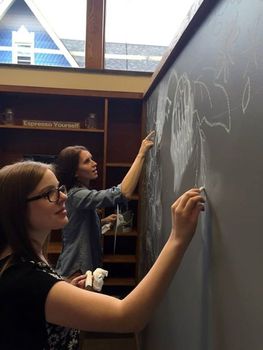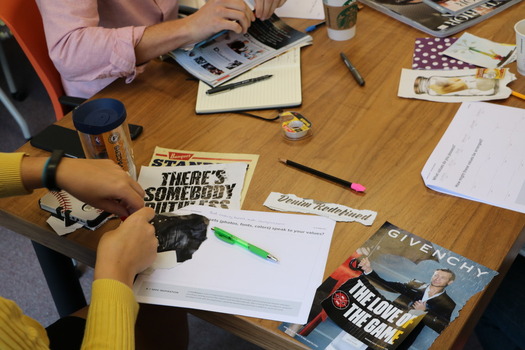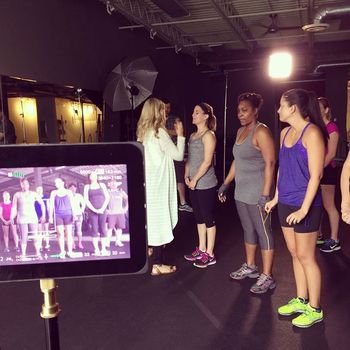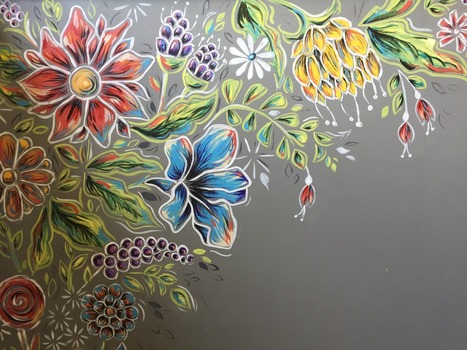 Jenny Anderson is the Marketing Director at SmallBox – a strategic consulting agency located in Indianapolis, IN. Jenny graduated from DePauw in 2006, double majoring in Political Science and Studio Art. In 2009, she earned her Masters in Arts Administration from School of Public and Environmental Affairs at Indiana University, where she fell in love with marketing and non-profit management. Jenny has since worked on both the agency side (where she specializes in non-profit clients) and also the in-house side, spending a few years at the Indianapolis Museum of Art.
Q: What have you been up to after DePauw? What is keeping you busy?
My days at DePauw didn't really end with graduation, as I was lucky enough to be selected for the 5th year internship program. I spent the year TA-ing with Professor Kingsley and working on 2 community mural projects that were completed during a Winter Term class I taught. During that time I realized the potential of working in the arts without necessarily being a working artist. I then got accepted into the MA program at SPEA, which was an amazing opportunity to really dig into the industry while exploring different career options.
Currently, I work for SmallBox – a creative agency where I'm always doing something new. From building websites and working on marketing strategies to facilitating board retreats and crafting exercises for creative problem solving, we like to apply design-thinking principles to most anything we do. I love that I'm consistently learning and exploring new things while also getting to work with amazing clients and team members.
Q: What's the most important part of your studio practice?
While I'm not a studio artist in the traditional sense I still love to paint and I'm currently diving back into photography, and taking classes at a local art center. It's an important release for my creative side since some of my day-to-day work can be very strategy-focused. My coworkers and I also have monthly make-nights at SmallBox, where we all bring in the projects we are working on. Two of us actually just completed an office mural as part of that initiative.
Q: Why did you decide to take studio classes/art history at DePauw?
I've always loved the arts and being around creative thinkers – there is a certain energy that is very appealing to me. The first class I took was a mixed media collage class in the old art building, before the days of Peeler, and I loved it. I continued taking classes after that and ended up with studio art as a second major. I was also working for the Art Department through a work-study program so being in that space with wonderful people surely inspired me to continue down the path.
Q: Any advice for art students? What should current art majors know?
Explore different career options – working in the creative world doesn't mean you are a starving artist. Choosing to be a full time artist is a wonderful thing but there are so many ways to work within and support the arts. Studing at DePauw really puts you in a unique position to learn and explore those things. From marketing and design to fundraising or operations, your Liberal Arts degree is a great way to merge passions and find a meaningful career.