Julie Rooney '09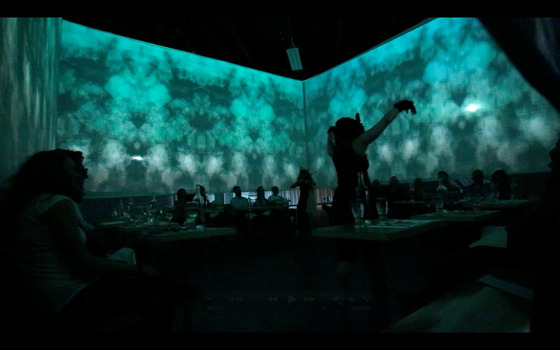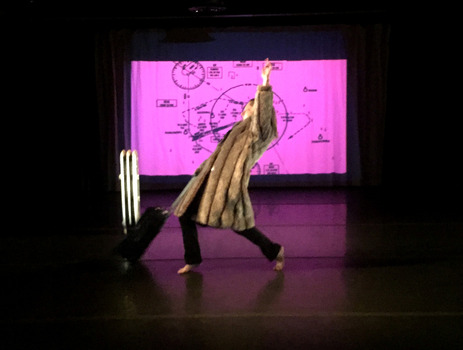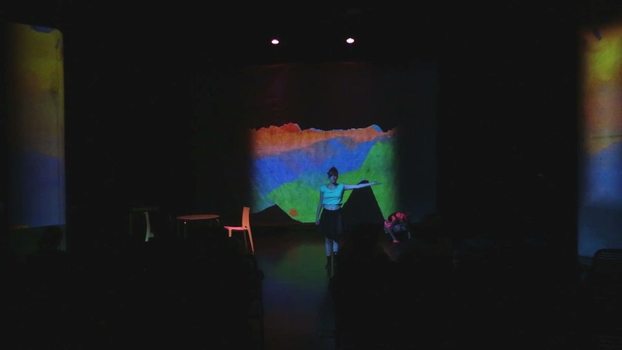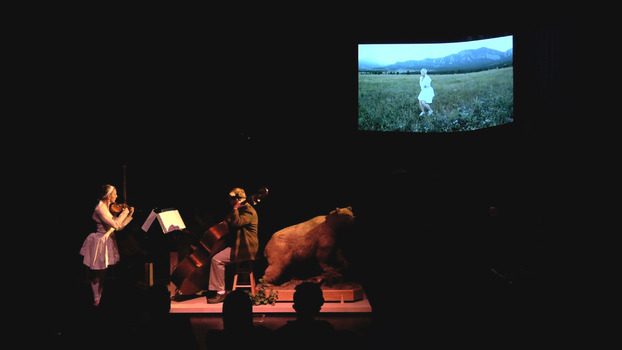 Julie received her MFA from the University of Colorado (2013) and studied at the Glasgow School of Art (2008) and DePauw University (2009). She has exhibited at film festivals like Antimatter and Experiments in Film, venues like the Cincinnati Contemporary Arts Center and Monkey Town 4, and residencies like The Experimental Television Center and SANDWICH in Japan. Currently she volunteers with the Brooklyn Symphony and Roulette.
Q: What have you been up to after DePauw? What is keeping you busy?
I have been very busy since graduation! In 2009 Lukas Schooler ('09) and I founded Low Road Gallery, a contemporary art gallery on the Greencastle square, which I went on to direct until 2011. During that time I made and showed a lot of new work as well as accepted a full time job as an illustrator for For Bare Feet, Inc, a novelty sock company in Martinsville. From 2011 - 2014 I lived in Boulder, Colorado where I completed my MFA at the University of Colorado and exhibited around the country as well as participated in film festivals and art residencies. Currently I live in Brooklyn where I am focusing on my art career while I continue to work for For Bare Feet remotely. So far in NYC I've been able to show performance artwork, be a videographer for the Dancing Camera, take dance classes, and volunteer for Roulette. Over the past six years I've also played viola in the Bloomington, Boulder, and Brooklyn Symphonies.
Q: What's the most important part of your studio practice?
Collaboration plays a major role in my studio practice. The performance and video work that I make allows me the great pleasure of working with artists and creative people across many different disciplines. Dancers and classical musicians are some of my favorite people to create with.
Q: Why did you decide to take studio classes at DePauw?
Like many artists, artmaking has always been so tied to my identity that it didn't even occur to me NOT to take studio classes. I began by taking Painting and Drawing classes but quickly branched out in to Video Art. I'm especially grateful that DePauw offered such interesting Video classes because the techniques and ideas I learned there set the foundation for my current art career.
Q: Any advice for art students? What should current studio art majors know?
I have a few pieces of advise for new art students.
Value your friends and art community! The ties you make with other artists and thinkers are what will make you a successful artist. Make sure to surround yourself with positive criticism, collaborators, and people who help you grow and who you can support too. Luckily, DePauw is an excellent place to make friends!
Find your scene and go there. Put yourself in the place with the people who are making work you find interesting and exciting. This is how art movements are born!
Don't rely on a teaching job post graduation. The market is oversaturated so very few MFA graduates get teaching jobs, and the ones that are available aren't always worth it. If the only reason you are making art is to teach, you may want to consider a different major. The good news it that there are lots of other things you can do with an art degree! You may need to have an open mind, though.
It will be as hard as everyone is telling you it will be. I want to encourage you to be an art major! I would never trade my classroom experience and I am excited about my career in art now. The critical thinking skills and amazing, unique opportunities that art has given me are priceless and shape my life. Art adds so much to a healthy culture and we need artists. That being said, it is not an easy road. You will need to make a lot of hard decisions about how you want your life to be. You will need to seriously think about your funding sources and how you will achieve them. You will have to become your own brand, company, and marketing department. There is no clear cut path. There are a lot of opportunities, residencies, and grants out there, but it is not a journey for the faint of heart. You will have to constantly work hard. So, my advice to current art students is if you're serious about becoming an artist, make sure to treat yourself seriously. Acknowledge the unique challenges before you and start laying the foundation for the life you want as soon as you can. It is worth it!