Lukas Schooler ' 09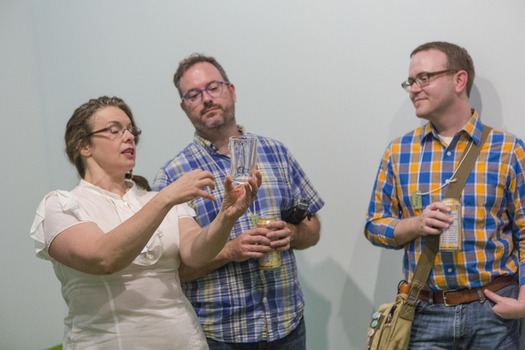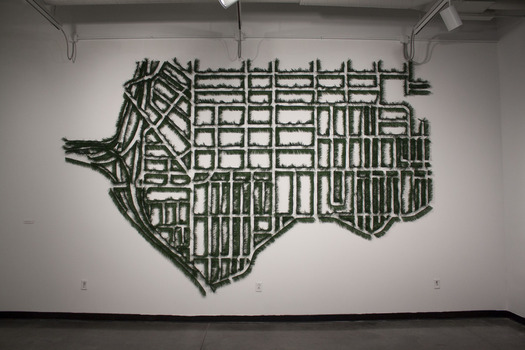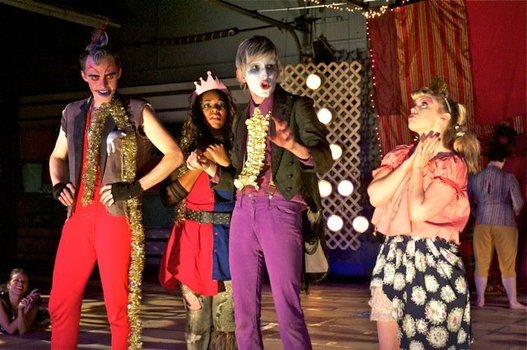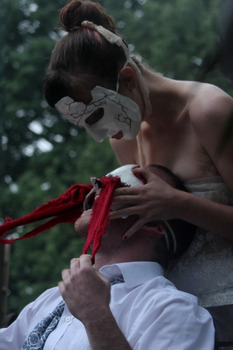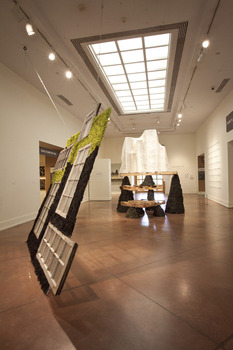 Lukas studied at the Glasgow School of Art (2008) and graduated cum laude with his bachelor's degree in studio art from DePauw University, where he received the Vera Farber Scholarship for Exceptional Promise as a Young Artist. Most recently, he was awarded the 2013-14 Stutz Studio Residency.
Q: What have you been up to after DePauw? What is keeping you busy?
After graduating from DePauw, I was offered the opportunity to pursue a 5th year internship in the art department. During that time, I was able to foster growth in the Student Arts Council (the student organization I co-founded my sophomore year), continue my work with Low Road Gallery (the alternative gallery space Julie Rooney and I founded our senior year) and teach a Winter Term course on installation art. I moved to Indianapolis the following year, where I have exhibited regularly since 2007. From 2011-2014 I held the position of Assistant Gallery Director at Herron School of Art and Design. In 2012, I joined NoExit Performance--a collaborative, site-responsive performance company based in Indianapolis. Functioning as an actor, set/video designer, sculptor, dancer, and director, I've assisted in producing over 20 fully staged productions, dozens of pop-up performances, and several community outreach programs. In October of 2015, I was appointed the Executive Director of NoExit Performance. I am beyond thrilled to lead this company of extraordinary artists as we devise new methods of performance and foster dialogue between community, artists, and civic leaders.
Q: What's the most important part of your studio practice?
I believe collaboration is the most important part of my artistic practice. After years of working in solitary conditions, I've come to realize that not only to I enjoy collaborative work, I think it is necessary on some level to be a successful artist. In this same vein, I believe it is important to find a community of people with whom you share ideas and concepts on a consistent basis.
Q: Why did you decide to take studio classes/art history at DePauw?
Initially, I took art classes as a way to escape the daily grind at DePauw. One thing led to another, and I began to realize that the grind was inspiring my artwork. Lori Miles also played a huge part in developing my understanding of the art world post-DePauw.
Q: Any advice for art students? What should current art majors know?
First, check out the theater, creative writing, and music departments. When I was at DePauw, there was very little cross-over (I could say it was discouraged in some cases) between the artistic disciplines. The broader your artistic skillset or the more you understand the common language of these skillsets, the more opportunity you will find post-DePauw.
Second, visit Indianapolis! Its a short 45 minutes away and there is always a gallery opening, museum exhibition, performance (theater, dance, musical), parade, food that is not the Hub, and/or inspiration for your next project. I know it seems like you're missing our when you leave DePauw for a day (I totally get it, I rarely left Greencastle), but a break from the bubble for a couple hours could lead to your next inspired breakthrough.
Third, be prepared to work hard and work smart. Everyone is vying for the same opportunities, and you will have to consistently prove yourself.
Finally, don't feel pressure to rush into graduate school. I was told that if I didn't go to graduate school immediately after DePauw, I would abandon all artistic endeavors, get some awful office job, and ultimately fail as an artist (okay, maybe a bit dramatic, but you get the idea). The truth is, some people do need to pursue graduate school immediately after DePauw, but I would argue the majority of students who graduate from DePauw with a degree in Studio Art require some time to figure out exactly why they need/want to go back to school. Furthermore, an MFA does not make you an artist; the art you produce makes you the artist. It took me five years to realize why I needed to pursue a graduate degree--I will be applying for MA programs in Urban Theory and Design next fall 2016. Graduate school can be expensive, but it will track you towards a more specific career. Live a little and give yourself some time to figure out what's right for you.