Toby zur Loye '07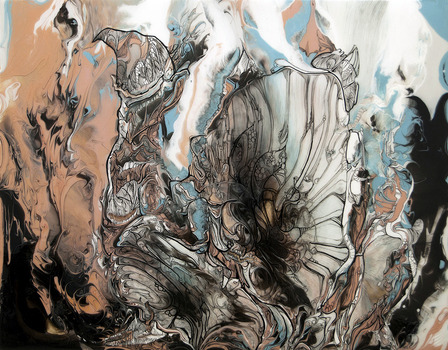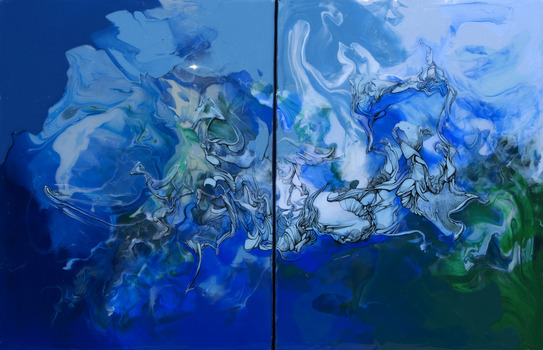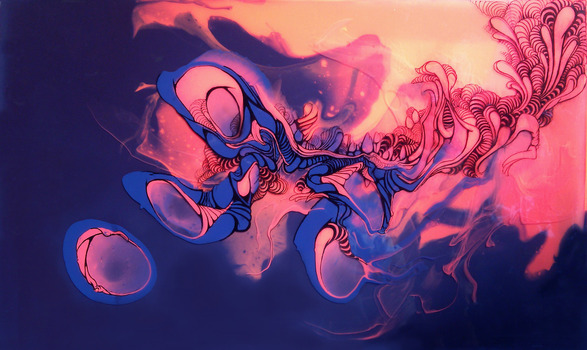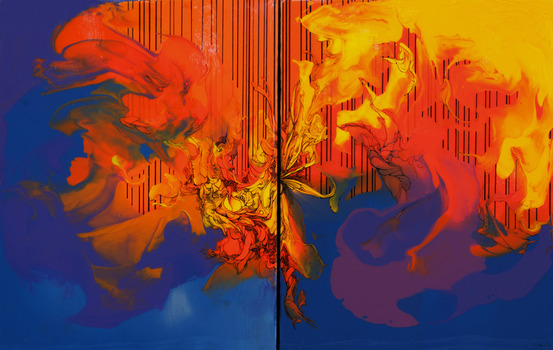 Toby zur Loye grew up in Columbus, IN and graduated from DePauw in 2007 with a double major in studio art and art history. After college, he received a MA in art history from the University of Oregon, and then moved to Chicago, working in the Art Institute of Chicago and completing a BFA program at SAIC. He is currently living, working, and painting in Portland, OR.
Q: What have you been up to after DePauw? What is keeping you busy?
After DePauw, I packed up my life and moved to the Pacific Northwest to enroll in a graduate program at the University of Oregon. I wrote a MA thesis on Max Ernst and Surrealist automatism, and I thought about pursuing a PhD or MFA. I ended up moving to Chicago and enrolling in a prior-degree program at SAIC, and I finished their BFA track in a year. I got involved with some Chicago arts organizations, and I ultimately decided against continuing down the academic road. I worked as an exhibitions assistant with the Chicago Artists' Coalition, I helped with archiving projects at the Roger Brown Study Collection, I spent two years working in the Ryerson & Burnham Libraries in the Art Institute of Chicago, and I became one of the co-editors for the arts publication Sixty Inches From Center.
I love the Midwest, so it was hard to leave again when I moved back to Oregon last summer. But Portland is a great city, and I'm very happy to call it home. I have been able to continue working as an editor for SIFC, and I do some work with Portland State University. I'm still painting, selling my work, and doing some freelance web and graphic design (also working as an accountant so I can buy expensive paint).
Q: What's the most important part of your studio practice?
Enjoying it. Not trying to force it to be too conceptual by clouding it in layers of rhetoric and passing it off as something that it isn't. I think it is extremely important to be honest and do whatever feels right for you. I have finally found my own style, and it is the result of so many busted, terrible paintings and rough critiques. For me, painting is all about creating and solving problems within the frame, and as long as I am enjoying that balancing act, I think that allows for a healthy artistic practice.
Q: Why did you decide to take studio/art history classes at DePauw?
In high school I visited a number of college campuses, and the facilities at Peeler really impressed me. I wasn't sure that a fine arts school would be the right fit, but I knew that I wanted to take art classes. Luckily a smaller liberal arts school turned out to be perfect. In addition to the art history and painting, I ended up with a classical studies minor, and I think that the opportunity to study the history of art while also making it really helped to shape my personal philosophies and professional ambitions. Michael Mackenzie and Pedar Foss were huge influences for me. They are both such wonderful educators. Kingsley was hard on me, but I appreciate that he had enough confidence in me to be hard on me. I truly believe that the best teachers are not the ones who give you answers but the ones who ask the right questions. The professors at DePauw challenged me that way.
Q: Any advice for art students? What should current art majors know?
Art for art's sake is beautiful, but don't dismiss art business and thinking practically about life after college as "selling out." It's good to think about how to market yourself, what your online presence is like, how to properly ship a piece across the country, what you can write off when filing your art taxes. The art world is huge and it is constantly changing, so it's up to you to ask the questions that will allow you to find your place in it.
It's important to know how to talk about your work. Later on, you can decide if you want to be the type of artist who gives every detail imaginable or if you want to be more reserved. But know how to explain your practice, your process, and where your ideas come from. To say that the work speaks for itself is lazy, but feeling pressured into creating layers of fluff in an artist statement can be just as bad.
Look at as much art as you can, talk about things that you hate and things that you love. Enjoy the forums for discussion that collegiate art classes provide. Get internships. Travel. Graciously accept criticism, but don't be afraid to defend yourself. Ask lots of questions, and always take a stand.