Student Media Opportunities at DePauw
Most Communication & Theatre majors augment their academic study with these departmental co-curricular options.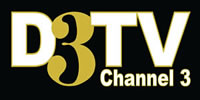 D3TV is DePauw University's student-operated television station that features student- produced and regional college network shows 24 hours a day, 7 days a week. On-air and behind-the-scenes participation is open to all DePauw students. The D3TV Board is always looking for creative and dedicated people interested in learning about the on-air production aspects of television.
---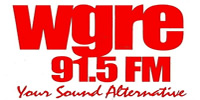 WGRE is the student-operated radio voice of DePauw University, serving listeners on campus, in Greencastle, and throughout the world. The station broadcasts 24 hours a day during the academic year, involving more than 150 students. Programming includes a variety of music, as well as news and sports updates, a public affairs show, and play-by-play of DePauw Tiger Athletics. All DePauw students are welcome to apply for Disc Jockey positions and/or departmental positions, such as Newscasters/Sportscasters.