Computer Science Department
Major Wins Hackathon in Silicon Valley, Enters Startup Accelerator
Rajat Kumar, a junior at DePauw University, won first place at the AngelHack Hackathon in Silicon Valley and is now part of their startup accelerator program.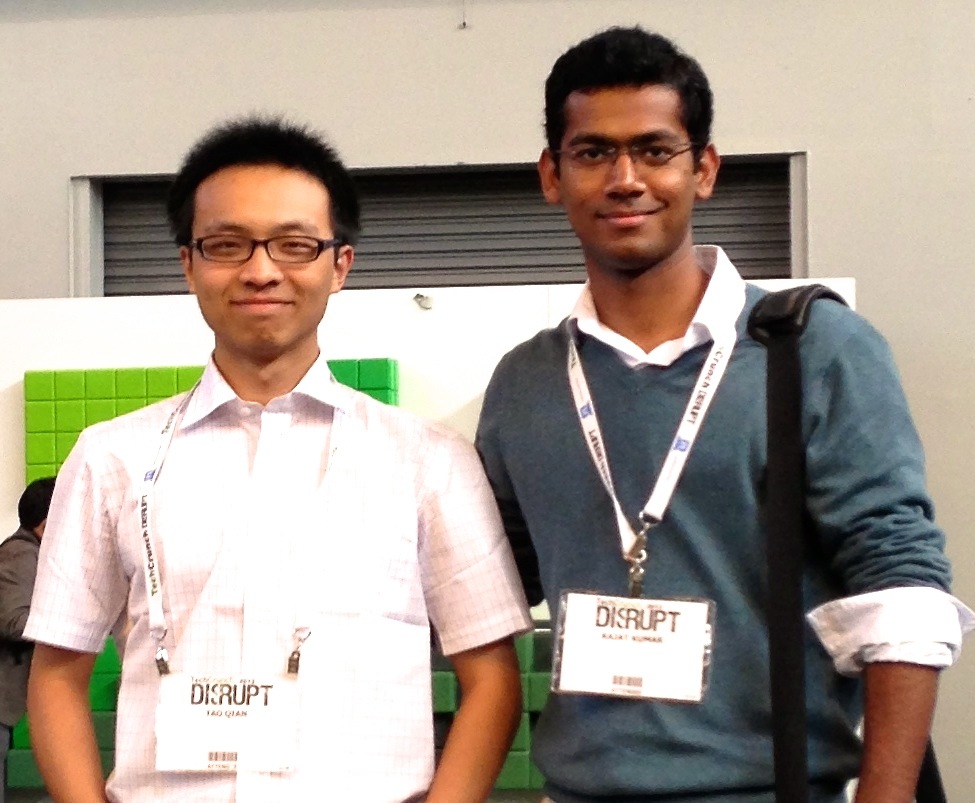 AngelHack is known in the valley for its 24 hour long hackathon events where student and professional developers work on an app of their choice and pitch it as a startup idea to the judges at the end of the contest. The Silicon Valley edition of AngelHack, which Kumar participated in, was held at the PayPal Headquarters in San Jose, CA in June and had over a thousand developers.
Kumar has since been joined by Tao Qian, also a junior at DePauw, to participate in the startup accelerator program where they are matched with mentors in the valley to help take their mobile app, StylePorter, to the market. StylePorter is an iPhone app that connects users to professional stylists for on-demand fashion advice via video chat. Qian and Kumar had previously worked together on another app, WeAssist, which was a finalist at the Microsoft Imagine Cup contest.
As part of the AngelHack program, Qian and Kumar travelled to San Francisco in September to attend TechCrunch Disrupt which is an annual startup conference organized by TechCrunch. At Disrupt, the two got a chance to interact with a great number of startups and entrepreneurs as well as attend talks by some eminent speakers including Mark Zuckerberg, Marissa Mayer and Marc Benioff.
The duo is currently working on completing their app for launch in the App Store next year.