Computer Science Department
Noemi Benitez Wins National-Level Award!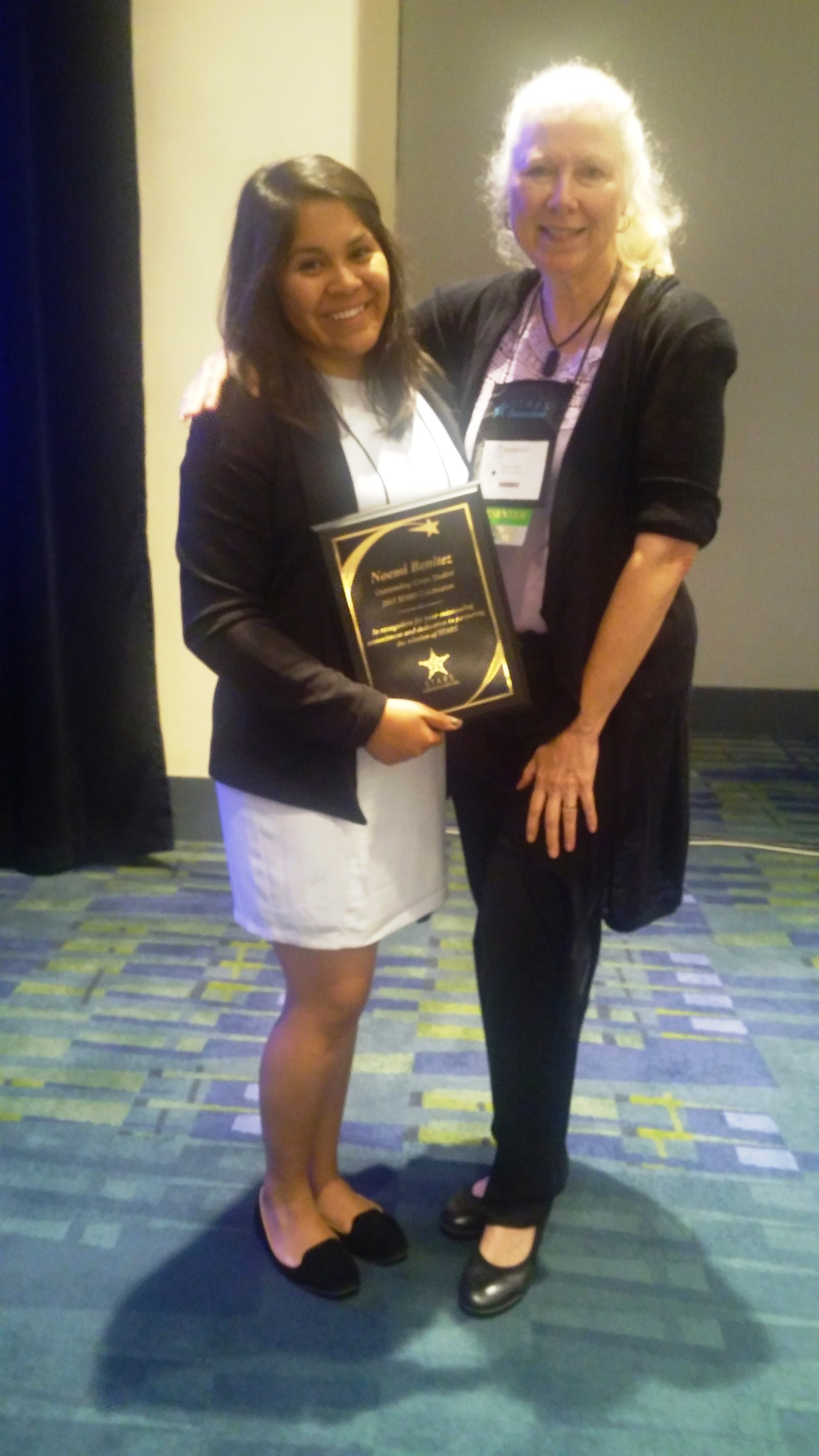 Justine Clarke, Ama Sefa-Dapaah, Noemi Benitez (left to right below), and Gloria Townsend traveled to Charlotte, North Carolina, for the 2015 STARS Celebration in August 2015. The Celebration is a national-level leadership conference for computer science majors; the National Science Foundation funds all STARS activities. DePauw is one of fifty STARS schools scattered across the United States -- each school's selection based upon the quality of its computing students.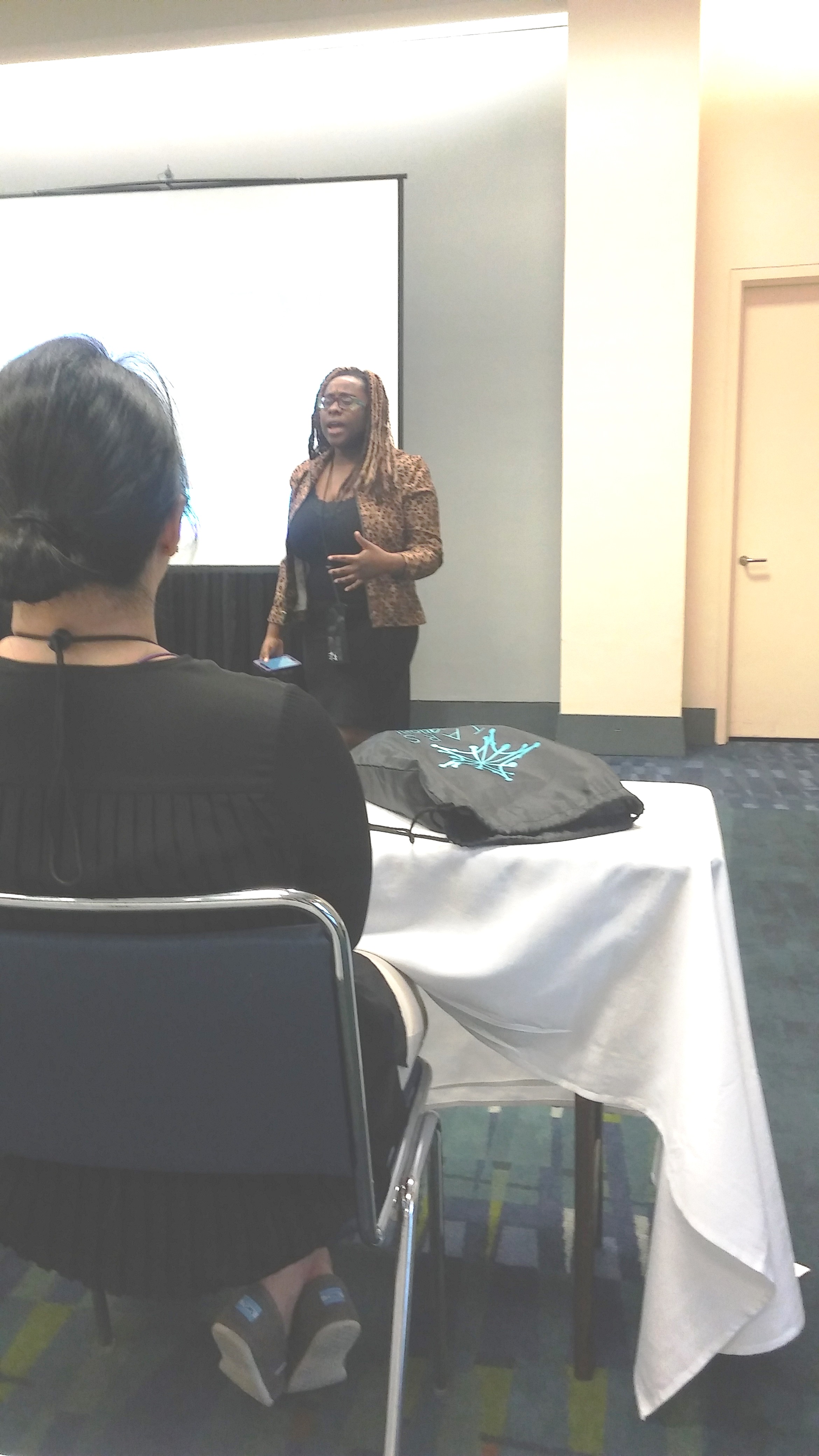 Justine and Noemi gave solo presentations to the entire conference audience, and all three women participated in Professor Townsend's talk for the faculty conference track. (picture of Justine below right) Each year, professors in all fifty STARS schools nominate their best students for an "Outstanding Core Student" award. From a pool of 2,000 students, a selection committee chose Noemi to receive the award! (see picture of Noemi and Professor Townsend below left)