Computer Science Department
Seven DePauw Computer Science Majors attend INWIC, and Ashley Conard Wins Two Awards!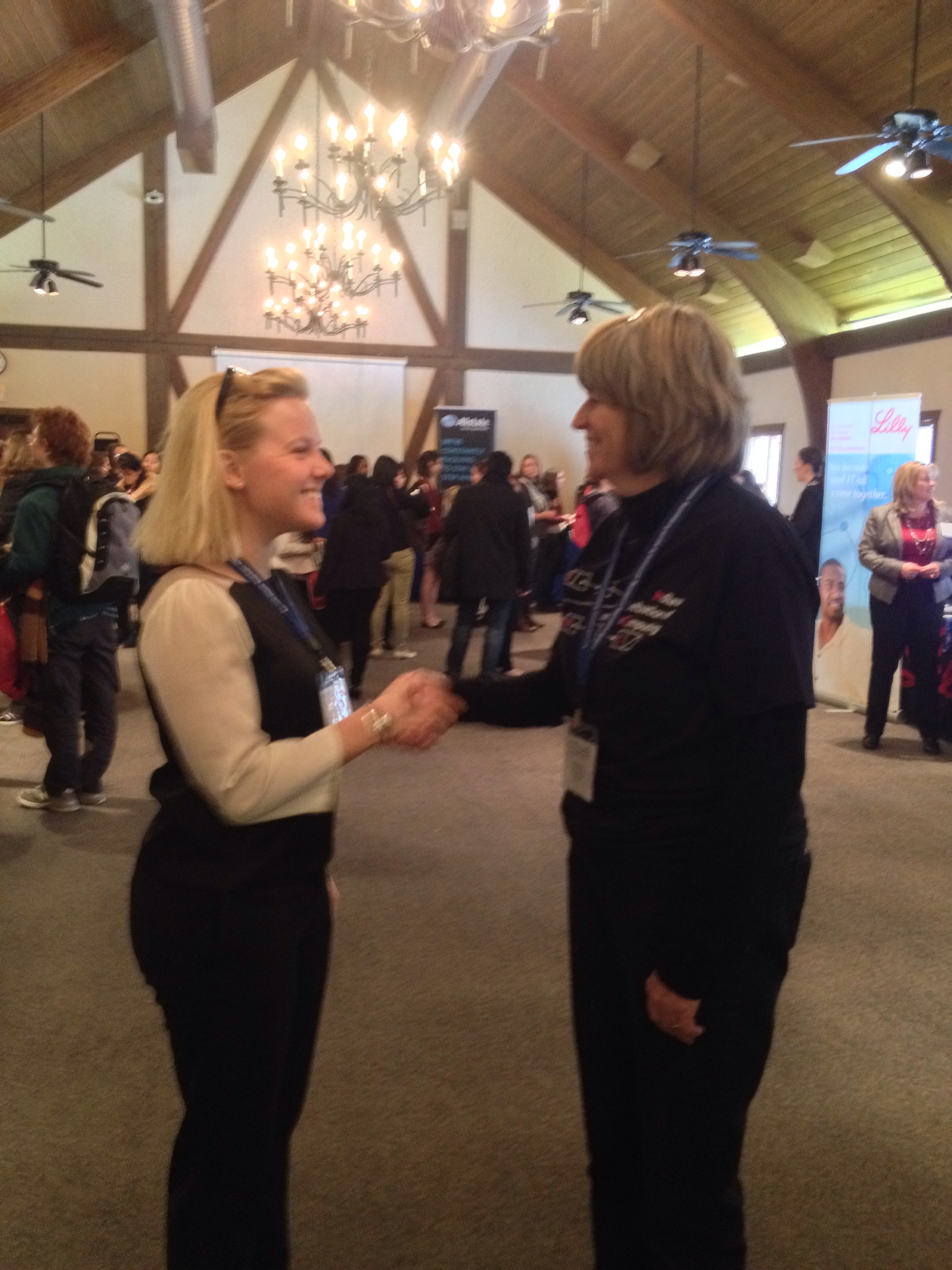 The Indiana Celebration of Women in Computing took place at McCormick's Creek State Park February 7-8, 2013. Seven students presented talks and/or posters. Front row (l-r) Ashley Conard, Noemi Benitez, Radhika Dayal, Taoxi Li; back row (l-r) Miranda Neville, Gloria Townsend, Taryn Hampton, Mendy Xu.
Posters:
Ashley Conard
Creation and Implementation of D4M Algorithm for Protein Analysis
Radhika Dayal
Dynamic Website for the RESOLVE Web IDE
Radhika Dayal & Miranda Neville
Demystifying Computer Science
Taryn Hampton
Using Student Data to Evaluate Problem Difficulty within an Intelligent Tutoring System
Talks:
Taoxi Li
Making Artwork and Games with Open Source Projects
Ashley Conard
Essential Residues within Fyn SH3 Protein Domain using Game Theory
Noemi Benitez
Computer Science Develops Dual Degrees
Miranda Neville
Having Your Cake and Eating It Too: A Look at How to Get Things Work in Your Favor
Ashley Conard won both the poster and the talk competition. Her prize was an "all expenses paid" trip to the Grace Hopper Celebration next fall in Phoenix. Ashley is congratulated in the picture to the left by Dr. Maureen Biggers, Director of Indiana University's Center of Excellence for Women in Technology.