Computer Science Department
Two Seniors win First Place at Greylock Hackfest in Silicon Valley (Fall, 2014)
DePauw seniors Tao Qian and Rajat Kumar are part of a team that emerged champions at the Greylock Hackfest competition in Silicon Valley.
The Hackfest is an annual competition for university students who are interning at various Silicon Valley companies over the summer and is organized by Greylock Partners, a leading venture capital firm based in Silicon Valley. This year the event was hosted on July 19th at the Medium office in San Francisco, California and was sponsored by popular technology companies such as Facebook, Dropbox and LinkedIn. The contest lasted 24 hours and attracted around 200 students who came together in teams of four to build innovative software and hardware products.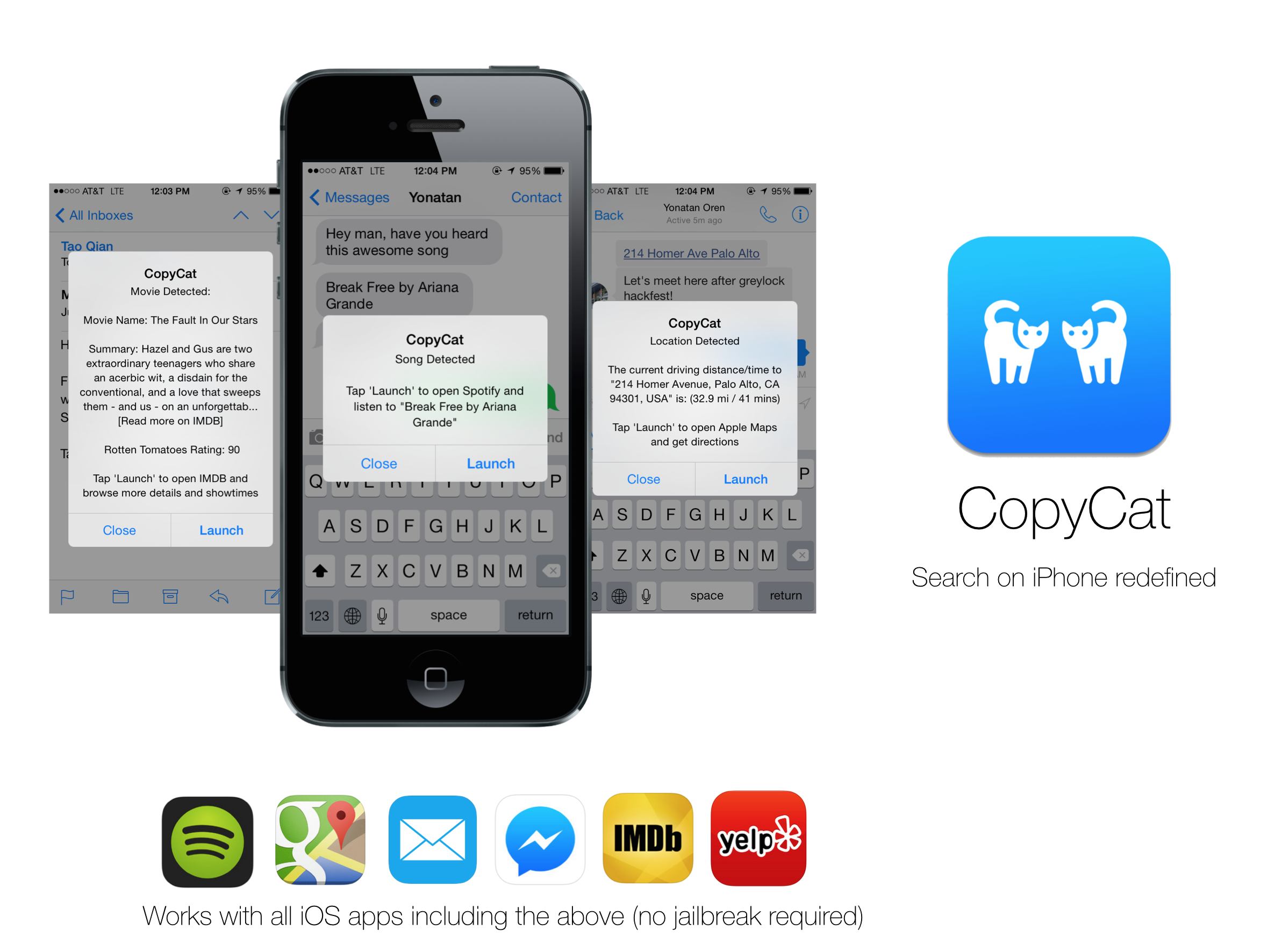 Qian and Kumar, along with their teammates, Yonatan Oren and Vishwa Patel, created an iPhone application called CopyCat, which allows iPhone users to quickly search for information without interrupting what they were previously doing. "The magical part about our app is that it figures out what you might be looking for as soon as you copy something and it works inside all of your existing iPhone apps," Kumar noted.
The team was awarded a cash prize of $10,000 and a chance to meet Josh Elman, a partner at Greylock and Ev Williams, co-founder of Twitter and Medium.