Field Experience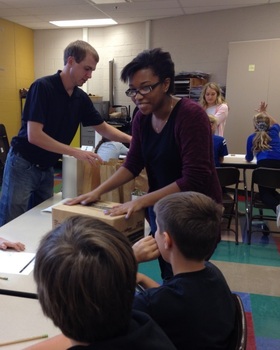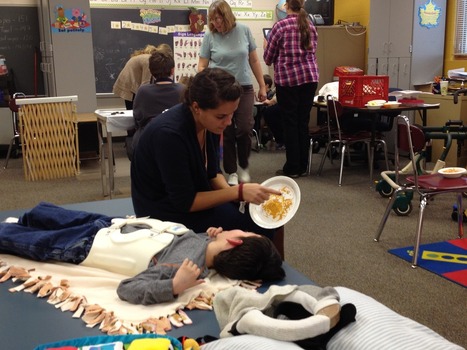 Spending time in area schools is a vital part of many courses in Education Studies. From rural schools near campus to urban schools in Indianapolis, students are immersed in a variety of in-school experiences.
Observation
Most Education Studies courses, even at the introductory level, offer opportunities for students to observe a variety of classrooms. For example, in Developmental Theories (EDU 222), students not only learn about the various stages of development in their class at DePauw, but they also go out into P-12 classrooms to observe teacher-student and student-student interactions in order to evaluate developmental theories and traditional age-level characteristics based upon their observations.
For many students, it is the experience in the field that solidifies the learning in the classroom. According to Celia Klug ('15),
"Field experience opportunities have been some of the largest spaces of learning in my DePauw career. Through education courses, I have had the privilege to spend a lot of time in local schools. These experiences have offered deep insight into classrooms, how children learn and how teachers teach. My time in the classroom has offered me experiential learning, which has coupled greatly with my classroom learning. Through these experiences I have learned more than I could have ever imagined."
Interaction
Some courses offer an experience that goes beyond observation. Through the CASTLE program, DePauw students spend a day with their professor teaching a lesson which integrates the arts into the content that is being learned by the local students. The DePauw students gain valuable experience creating a lesson, integrating the arts, and teaching local K-8 students.
In Exploring P-12 Institutions as Equitable Learning Environments (EDU 420), students have an even more extensive experience in the field. Placed with the same local teacher for an entire semester, each student must spend two hours twice per week observing, working with small groups, and teaching the entire class.