Education Studies Alumni
Celia Klug
Celia Klug, an Education Studies and Sociology double major, chose DePauw as a place where she could think critically about the world and relationships through the lens of education without being limited to traditional teacher preparation courses. Her desire to work with children and improve their well-being and life prospects through education made the flexible Edu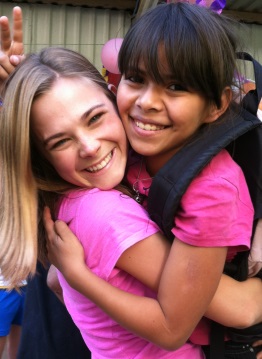 cation Studies major a great fit, especially combined with the Sociology major. Some of Celia's favorite Education courses included Education Law, Education Policy, Developmental Theories, Youth Geographies, and Exploring P-12 Classrooms, a course in which she experienced an in-depth teaching experience in a kindergarten classroom.
During Celia's time at DePauw, she took advantage of many off-campus opportunities offered through the Hubbard Center which greatly enhanced the learning she experienced in the classroom. Some of her experiences included tutoring kindergarten students at a local elementary school, coaching a youth soccer team, volunteering with Lighthouse Youth Services and Girls on the Run, and serving as a First-Year Experience Mentor, providing support for first-year DePauw students. She also participated in three Winter Terms. Her sophomore year, she did a four-week in-service with Teach for America in Indianapolis, her junior year, she participated in a service learning trip to El Salvador, and her senior year, she ha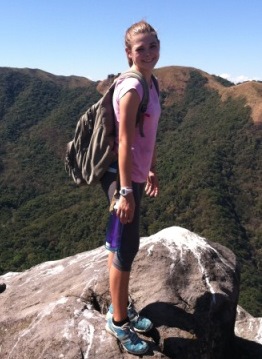 d an internship with the Legal Aid Society of Butler County, Ohio.
Celia's interests involve policy, law, social justice, educational equality of opportunity, improvement of public schooling, and extra-curricular enrichment for all students. Her senior research involved taking a close look at take-over high schools in Indianapolis in order to explore the topic, "Does Academic Achievement Improve with State Takeover of Failing Schools?: An Exploration of Indianapolis Takeover High Schools." This research looked at the process of high school takeovers by the state and effects on academic achievement. Celia will attend law school at the University of Cincinnati College of Law with the hopes of working as a child and family or public interest lawyer.