Visiting Writers - Fall 2002
Poet
Amiri Baraka
Friday, September 6, 2002:
4:00 p.m.

Thompson Recital Hall (PAC)
reading with Q & A
&
Saturday, September 7, 2002:
8:00 p.m.
in
Thompson Recital Hall (PAC)
Baraka will be reading
&
performing with a jazz combo.
(Note: you will need tickets for this event.)
---
Baraka may well be the most versatile of African American artists of the second half of the twentieth century. A colorful and controversial figure, his identity has changed a number of times since his birth as Everett Leroy Jones in 1934. By the time his work was getting mainstream critical attention in the early 1960s with the publication of his first book Preface to a Twenty Volume Suicide Note (1961) and the off broadway production of Dutchman, a play that won the Obie Award in 1964, Jones was becoming increasingly politicized. The "suicide" referred to in the first book in enacted in some ways on the "beat poet" LeRoi Jones when Jones becomes Imamu Amiri Baraka and breaks his tie with white friends and family. His poems from this period are charged with anger and action. His unique use of homonyms, puns, rhythm, and allusion make him a tremendously important figure in American poetry. But Baraka is not simply a poet/playwright; his essays, social commentary, jazz criticism, fiction, and autobiography are important contributions to American letters. He even played a role in the film Bulworth with Warren Beatty and Halle Berry.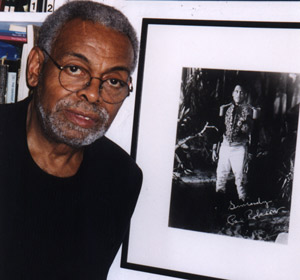 POET/ACTIVIST AMIRI BARAKA with the ROSWELL RUDD ENSEMBLE. Poet, jazz critic, dramatist, orator, social critic, fiction writer and activist all describe the widespread accomplishments of Amiri Baraka (formerly LeRoi Jones). One of the most prolific and influential African-American writers of the 20th century, Baraka will perform at the DePauw University Performing Arts Center at 8 p.m. on Saturday, Sept. 7, along with the renowned Roswell Rudd jazz ensemble. The ensemble will perform works by jazz greats including John Coltrane and Thelonious Monk. See www.depauw.edu/univ/arts/pas/ for more information. Contact the DePauw University Performing Arts Center to reserve your tickets, (765)658-6508 or pacboxoffice@depauw.edu.
~ ~ ~ ~ ~ ~ ~ ~ ~ ~ ~ ~ ~ ~ ~ ~ ~ ~ ~ ~ ~ ~
The English Department and the Honors Scholars Program present a brown bag lunch and talk by:

Kristina Bross
English Department, Purdue University

Satan's Captives, 'Preying Indians', and Mary rowlandson: Rewriting the New England Captivity Narrative.

Monday, September 9, 2002
12:00 p.m., room 301 Harrison Hall
Lunch will be provided


Image: John Vanderly, Murder of Jane McCrea, 1804. (Wadsworth Atheneum, Hartford, Connecticut
"Satan's Captives, 'Preying' Indians, and Mary Rowlandson: Rewriting the New England Captivity Narrative" provides an overview of this important early American literary form. The talk opens with an examination of how captivity narratives often described Native Americans as Satan's Captives who were to be rescued by heroic missionaries. From there, Bross moves on to consider Mary Rowlandson's work to overturn this story and vilify Praying Indians in her writing. Bross's presentation also addresses the relations between metropolitan culture, settlers and Indians that shaped the captivity narrative's production and reception.
~ ~ ~ ~ ~ ~ ~ ~ ~ ~ ~ ~ ~ ~ ~ ~ ~ ~ ~ ~ ~ ~
Memoirist and esteemed colleague
Lili Wright

will read from her book
Learning to Float

September 18, 2002
7:30 p.m.
Thompson Recital Hall (PAC)


Jacket Design by Margaret M. Schwabe
Jacket Photograph by Peter Code/Image bank
Map Courtesy of Philip's Maps, Lond
Lili Wright is a thirty-something woman on the emotional lam. Faced with a choice between two men--Stuart, the steady veterinarian, and Peter, the dreamy writer--she climbs into her car and leaves them both behind. With only a borrowed dog named Brando for company and a map of twelve states in her pocket, Lili sets out on a road trip, hoping that by setting herself in motion she will find a way to settle down. Charting a course from Cadillac Mountain in Maine to the faded glory of Key West, Florida, she camps out on beaches and crashes on couches, in sketchy motels and even in a cop's trailer. She travels not only south but also back in time, trying to figure out why her previous relationships--with a Nantucket waiter, a French tennis clown, a Utah ski bum, and others--flared and fizzled. Lili Wright's engaging memoir from the road updates the tradition of the picaresque traveler's tale. With unflinching honesty and refreshing wit, she captures the torn emotions, comic misfires, and inevitable trade-offs felt by young people everywhere.
~ ~ ~ ~ ~ ~ ~ ~ ~ ~ ~ ~ ~ ~ ~ ~ ~ ~ ~ ~ ~ ~

Book cover illustrated by: Brenda Rae Eno

Fiction writer and former DePauw Professor

Erin McGraw

reading
Wednesday
October 16, 2002
7:30 p.m.
Olin Auditorium


Erin McGraw
Erin McGraw is the author of Lies of the Saints and Bodies At Sea. Her Stories and essays have appeared in The Atlantic Monthly, STORY, The Georgia Review, The Gettysburg Review, The Southern Review, and other magazines. Lies of the Saints was named a Notable Book for 1996 by the New York Times. The author grew up in a suburb of Los Angeles and currently teaches at the Ohio State University
~ ~ ~ ~ ~ ~ ~ ~ ~ ~ ~ ~ ~ ~ ~ ~ ~ ~ ~ ~ ~ ~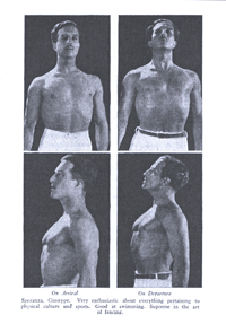 Book launch
&
celebration of the publication of

The Waste Fix: Seizures of the Sacred from Upton Sinclair to "the Sopranos"

by Bill Little
DePauw University English Department

Wednesday, October 30, 2002
4:00 p.m.
Bartlett Alumni House
Refreshments will be served
~ ~ ~ ~ ~ ~ ~ ~ ~ ~ ~ ~ ~ ~ ~ ~ ~ ~ ~ ~ ~ ~
Screenwriters
Virginia & Mark Spragg
will talk
Tuesday, November 5, 2002
4:00 p.m.
PCCM, Watson Forum
&
Novelist & Essayist
Mark Spragg
will read
Tuesday, November 5, 2002
7:30 p.m.
East College, Meharry Hall

Photograph by Wouter Deruytter
Mark Spragg is the author of the memoir Where Rivers Change Direction, which received the Mountains and Plains Booksellers Award for nonfiction in the year 2000, a novel The Fruit of Stone and screenplay co-author of An Unfinished Life.
~ ~ ~ ~ ~ ~ ~ ~ ~ ~ ~ ~ ~ ~ ~ ~ ~ ~ ~ ~ ~ ~

Jacket design by Min Choi
Jacket photo by Corbis

Reading
by
Elizabeth Rosner

winner of the GLCA award for prose writing

7:30 p.m.
November 20, 2002
Watson Forum
Pulliam Center for Contemporary Media


Photo by Laura Turbow
The Speed of Light is a powerful debut about three unforgettable souls who overcome the tragedies of the past to reconnect with one another and the world around them. In an extraordinary accomplishment, Elizabeth Rosner has created a novel of love and redemption that proves the pain of the untold story is far greater than even the most difficulty truth.
"In The Speed of Light, Elizabeth Rosner brings a poet's sensibilities to a story of suffering, solidarity, and --ultimately--redemption. The result is a moving novel of subtle insights and great compassion."
--Richard Zimler, Author of The Last Kabbalist of Lisbon