Visiting Writers Series, Fall 2016
All Kelly Writers Series events are free and open to the public. We hope you will join us!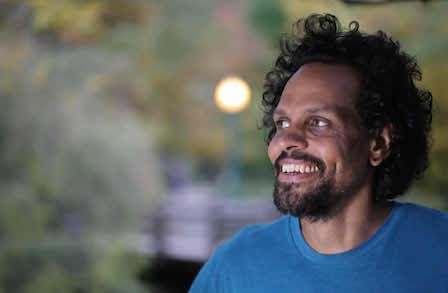 Ross Gay, Wednesday, September 7, 2016
7:30 pm, Peeler Auditorium
Ross Gay is the author of Catalog of Unabashed Gratitude (University of Pittsburgh Press, 2015), winner of the Kingsley Tufts Award and a finalist for the National Book Award and the National Books Critics Circle Award; Bringing the Shovel Down (University of Pittsburgh Press, 2011); and Against Which (Cavankerry Press, 2006). He is also the co-author of the chapbooks Lace and Pyrite: Letters from Two Gardens (with Aimee Nezhukumatathil) and River (with Richard Wehrenberg, Jr.).

Gay is an editor with the chapbook presses Q Avenue and Ledge Mule Press and is a founding editor, with Karissa Chen and Patrick Rosal, of the online sports magazine Some Call it Ballin.' He earned a BA from Lafayette College, an MFA in Poetry from Sarah Lawrence College, and a PhD in English from Temple University. He teaches at Indiana University.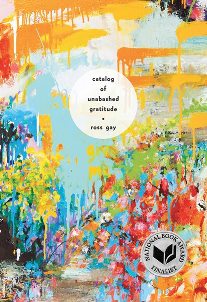 ---
Student Reading, Wednesday, September 21, 2016
7:30 pm, Peeler Auditorium
---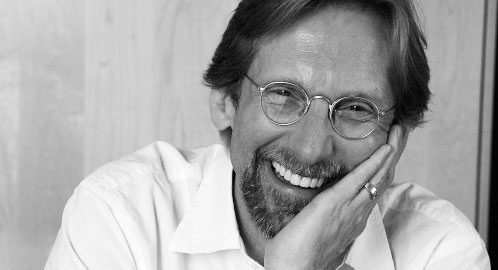 Lance Olsen, Wednesday, October 5, 2016
7:30 pm, Peeler Auditorium
Lance Olsen is a writer whose technical ingenuity is matched only by his fertility of invention and compassion for his characters. He is author of twelve novels, one hypertext, five nonfiction works, five short-story collections, a poetry chapbook, and two anti-textbooks about innovative writing, as well as editor of two collections of essays about innovative contemporary fiction. His short stories, essays, poems, and reviews have appeared in hundreds of journals, magazines, and anthologies, including Conjunctions, Black Warrior Review, Fiction International, Iowa Review, Hotel Amerika, Village Voice, Time Out New York, BOMB, Gulf Coast, McSweeney's, and Best American Non-Required Reading. Olsen is a Guggenheim and an N.E.A. fellowship recipient; winner of the Berlin Prize, Berlin Artist-in-Residence grant, and a Pushcart; and former governor-appointed Idaho Writer-in-Residence. His novel Tonguing the Zeitgeist was a finalist for the Philip K. Dick Award. His work has been translated into Italian, Polish, Turkish, Finnish, and Portuguese. He has taught at the University of Idaho, the University of Kentucky, the University of Iowa, the University of Virginia, on summer- and semester-abroad programs in Oxford and London, on a Fulbright in Finland, at various writing conferences, and elsewhere. Olsen currently teaches experimental narrative theory and practice at the University of Utah. He serves as Chair of the Board of Directors at Fiction Collective Two; founded in 1974, FC2 is one of America's best-known ongoing literary experiments and progressive art communities. With his wife, assemblage-artist and filmmaker Andi Olsen, he divides his time between Salt Lake City and the mountains of central Idaho.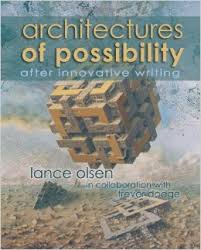 ---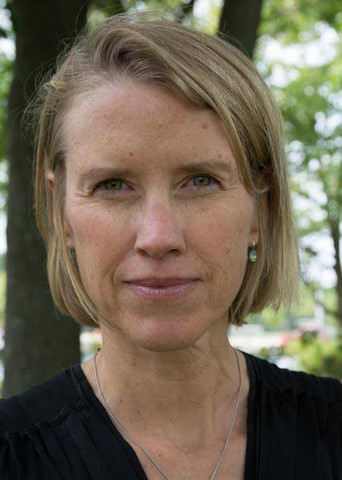 Lili Wright, Wednesday, October 26, 2016
7:30 pm, Thompson Recital Hall, Green Center for the Performing Arts
Lili Wright spent ten years as a journalist in New York, New Jersey, Connecticut, Utah, and Mexico. Her work has appeared in newspapers nationwide, including The New York Times and The Baltimore Sun. A graduate of Columbia University's M.F.A. program in nonfiction, she currently teaches creative writing and journalism at DePauw University and lives in Greencastle, Indiana. She is the author of a well-received travel memoir, Learning to Float. Her novel Dancing with the Tiger will be published by Random House in 2016. The writer and ecologist Rick Bass says of the novel: "Dancing with the Tiger is built on beautiful sentences the way a spider web is built on silk. Pleasing also is Lili Wright's wisdom regarding the human condition, present on every page. Her elegant and vital sentences also travel in service to what is surely one of the most intricate plots of the year; but first and foremost, the sentences: one will follow them almost anywhere."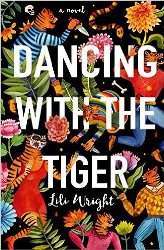 ---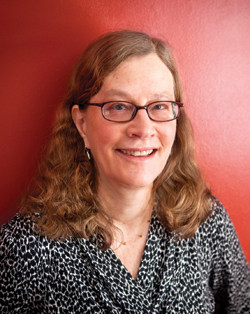 Sarah Gorham, Wednesday, November 16, 2016
7:30 pm, Peeler Auditorium
Sarah Gorham is a poet, essayist, and publisher who resides in Prospect, Kentucky. She is the author of four collections of poetry: Bad Daughter (2011), The Cure (2003), The Tension Zone (1996), and Don't Go Back to Sleep (1989). With Jeffrey Skinner, she co-edited the anthology Last Call: Poems on Alcoholism, Addiction, and Deliverance.
Individual poems have been published in Best American Poetry, American Poetry Review, The Nation, Kenyon Review, Paris Review, Open City, and Georgia Review, among other places. She also writes essays, which have appeared in Iowa Review, AGNI, Creative Nonfiction, Gulf Coast, Pleiades, and Real Simple. Besides the 2012 NEA grant, she has received fellowships from the Kentucky, Connecticut, and Delaware Arts Councils, Yaddo, MacDowell, and the James Merrill House. In 1994, Gorham founded Sarabande Books and serves as its President and Editor-in-Chief.
Her recent essay collection, Studies in Perfect, was awarded the Association of Writers and Writing Programs Award for Creative Nonfiction in 2013.