Visiting Writers - Spring 2005

Fiction Writer
Pam Houston
reading
Sunday, February 13, 2005
7:30 p.m.
Peeler Auditorium

Credit: Steve Griffin
Pam Houston returns to DePauw for the second time in a year to read from her newest book, Sight Hound. Houston is the author of two collections of linked short stories, Cowboys Are My Weakness, which was the winner of the 1993 Western States Book Award and has been translated into nine languages, and Waltzing the Cat, which won the Willa Award for Contemporary Fiction. Her stories have been selected for Best American Short Stories of the Century, The O. Henry Awards, and The Pushcart Prize. A collection of autobiographical essays, A Little More About Me, was published in the fall of 1999.
~ ~ ~ ~ ~ ~ ~ ~ ~ ~ ~ ~ ~ ~ ~ ~ ~ ~ ~ ~ ~ ~

Photo ©Jonathan Blair/Corbis

Fiction Writer and DPU Graduate

Cathy Day
Reading
Wednesday, February 16, 2005
7:30 p.m.
Peeler Auditorium.


Jacket design by Vaughn Andrews
A native of Peru, Indiana (once the winter quarters of the Hagenbeck-Wallace Circus), Cathy Day received her B.A. from DePauw and her M.F.A. from the University of Alabama. She currently teaches at the College of New Jersey. Day's novel The Circus in Winter has been highly praised by The New York Times and other prominent reviewers.
~ ~ ~ ~ ~ ~ ~ ~ ~ ~ ~ ~ ~ ~ ~ ~ ~ ~ ~ ~ ~ ~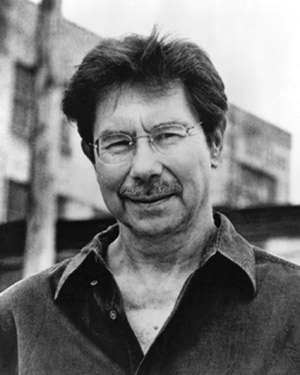 March 9, Wednesday, Stuart Dybek, 7:30 p.m., Peeler Auditorium
Stuart Dybek is the author of three collections of short fiction including, The Coast of Chicago and Childhood and other Neighborhoods, as well as two volumes of poetry, Streets in their Own Ink and Brass Knuckles. Both his stories and poems have appeared in Best American anthologies. His 2003 story collection I Sailed with Magellan was chosen as a Chicago Times Best Book of the Year and a New York Times Notable Book of the Year.
~ ~ ~ ~ ~ ~ ~ ~ ~ ~ ~ ~ ~ ~ ~ ~ ~ ~ ~ ~ ~ ~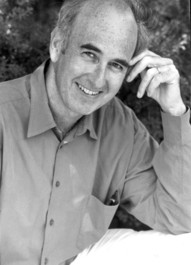 April 7, Thursday, Phillip Lopate, 7:30 p.m., Peeler Auditorium
Phillip Lopate is the author of numerous books and essays, including Art of the Personal Essay; Getting Personal; and Against Joie de Vivre. His books are regularly reviewed in The New York Times and other prominent periodicals. Last year The Times praised his book Waterfront: A Journey Around Manhattan by saying "a noted essayist is here a walker in the city."
~ ~ ~ ~ ~ ~ ~ ~ ~ ~ ~ ~ ~ ~ ~ ~ ~ ~ ~ ~ ~ ~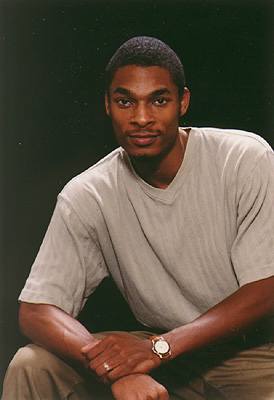 April 13, Wednesday, Terrance Hayes, 7:30 p.m., Peeler Auditorium
The work of Terrance Hayes has been included in numerous anthologies of emerging writers and in journals throughout the country. His second book, Hip Logic (Penguin 2002), was a National Poetry Series Open Competition selection. The book was also a finalist for the Los Angeles Times Book Award and runner up for the James Laughlin Award. Hayes' debut collection, Muscular Music (Tia Chucha 1999), led to a Whiting Writers Award and won the Kate Tufts Discovery Award. In addition to fellowships from Breadloaf Writers Conference and Provincetown Summer Writing Program, Hayes has worked as a staff member at the Cave Canem Retreat for African American Poets.
~ ~ ~ ~ ~ ~ ~ ~ ~ ~ ~ ~ ~ ~ ~ ~ ~ ~ ~ ~ ~ ~

Photo by Kjersti Ehrie
GLCA award winner for poetry

Mary Szybist

reading
Wednesday
May 4, 2005
7:30 p.m.
Peeler Auditorium
Mary Szybist grew up in Pennsylvania and holds degrees from the University of Virginia and the University of Iowa Writers' Workshop, where she was a Teaching-Writing Fellow. She is the recipient of an Academy of American Poets Prize and a Rona Jaffe Foundation Writing Award, and her poems have appeared in The Denver Quarterly, The Colorado Review, and other journals. She lives and teaches in Ohio.