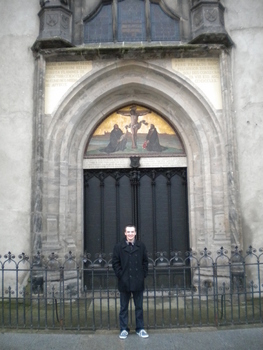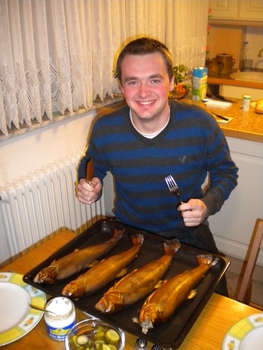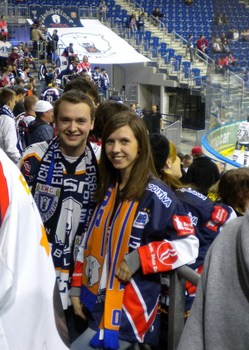 Immersion in German Economics
by Adam Weaver '13, Advisory Consultant at Ernst & Young Berlin
In my time at DePauw, the Modern Languages Department provided me with several unique opportunities. As a German and economics major, I came to DePauw searching for ways to combine these passions and found that it was the perfect place for me to accomplish my goals.
I spent a semester as an intern at a German consulting firm in Berlin through the Management Fellows Program, giving me the opportunity to gain real-life experience in the field of economics while fully immersing myself in the German culture. Without the close guidance of my German professor and faculty adviser, Dr. Inge Aures, I believe that I would not be as prepared as I was to spend a semester abroad.
I also had the chance to travel to Germany during Winter Term to conduct an independent study project while being advised by Professor Aures. While staying with several German friends and families, I studied the prevalence of American culture in Germany. I found that American slang and influence is prominent in German culture almost everywhere, from everyday language to primetime television and in both the former East and West Germany.
Traveling to Germany during Winter Term was an opportunity to take what I had learned in my German classes at DePauw and apply it to a topic that fascinates me. I believe the opportunities I've had and will have to become part of a foreign culture at such a young age are experiences unique to DePauw, and I couldn't be happier to be a part of the Modern Languages Department.