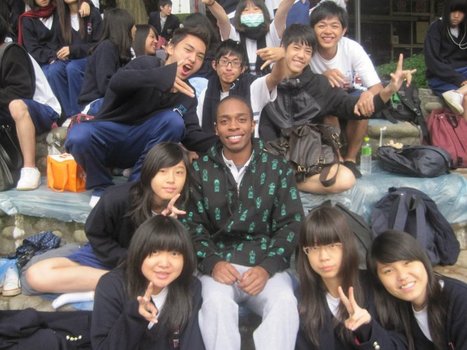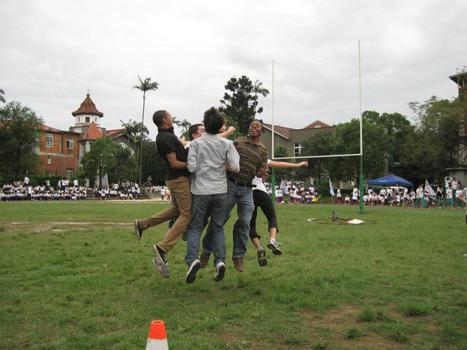 Embracing an Irreplaceable Experience in Chinese Language and Culture
by Carl Hill, Jr. '10, Teacher at TamKang High School in Taiwan

While at DePauw, I took the opportunity to study Chinese, sociology, and anthropology. As a result, I chose to study abroad in Beijing for six months during my senior year. Toward the end of my senior year, I was offered the wonderful opportunity by Professor Sherry Mou to teach English in the Mandarin-speaking country of Taiwan through the Teach for Taiwan program she started. It was truly one of the most rewarding experiences of my life.
I taught English to children aged 10 to 18. I coached kids for speech, writing, and drama competitions (in which they were successful!). And I had the chance to watch and assist young high school students grow into mature adults. Outside of teaching, I also traveled to five different countries with fellow DePauw classmates whom were also a part of the program. Every day there were new challenges, and every day I woke up looking forward to embracing them. This program is been truly rewarding for all teachers involved -- so much so that many teachers often renew their contracts after the completion of their first year.
I was promoted to Liaison and Head Teacher of the High School English Department, a position that I learn and grow from more and more every day. I work with a staff of teachers from seven different countries, and we work together to make a strong and successful team. The opportunity to work with people in a professional environment from all over the world is amazing.
The students are all extremely well behaved and really interested in Western culture, and I have formed many life-long bonds with students and co-workers alike. What started as a simple infatuation with Chinese language and culture has matured and developed into irreplaceable and memorable experiences for a lifetime.