Paying it Forward through Mentorship with Servicio en las Américas
by Paul Michael Johnson '04, Fulbright Winner and DePauw Professor
After spending a semester abroad in Barcelona, Spain, I graduated in 2004 with a major in Romance Languages and a minor in European Studies. I then received his master's degree in Spanish from Middlebury College in 2006 after a year in Madrid, Spain, and the following year began coursework for my Ph.D. in Spanish Literature at the University of California, Irvine, where I write my dissertation on sixteenth- and seventeenth-century Spanish literature and culture, and the author Miguel de Cervantes.
Since graduating from DePauw, I have also had the wonderful opportunity to participate in the Department of Modern Language's Servicio en las Américas program, serving as its Spanish language instructor from 2007-2011. In addition to teaching the program's intensive Spanish immersion class, I accompanied faculty members, student leaders, and first-year DePauw students on international service trips to Ecuador, Costa Rica, and Peru.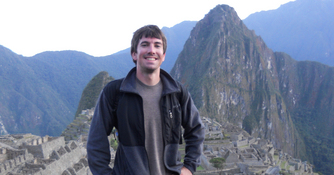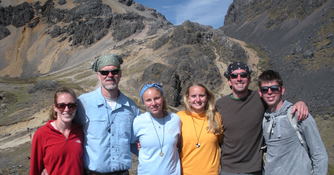 These opportunities would not have been possible without the academic preparation and support from the modern languages faculty, who always stoked my passion for foreign languages and cultures, both in and outside the classroom. Yet, I also attribute my post-DePauw success in large part to the sustained mentorship and guidance I received from former modern languages professors. They will continue to serve as models for my own career as an educator.