Students and Alumni
Colleen Muir (Class of 2012) double majored in Religious Studies and Classical Civilizations, and is now a Master's student at the University of Colorado-Boulder where she is pursuing an MA in Religious Studies with a concentration in Religion, Dance and Culture. She works as a teaching assistant in the department's undergraduate courses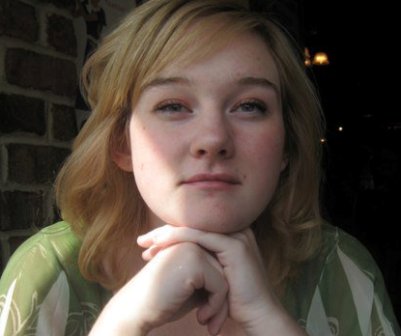 and at New Vista High School where she helps teach a Cuban form of Salsa called Rueda de Casino. when she isn't in class or teaching, Colleen spends time rehearsing with a local Rueda group (Los Casineros) that performs at local festivals. She is on track to receive her MA in Fall 2014.
---
Alan Lee (Class of 2012) returned home to his beloved state of Hawaii after graduation. He is a first-year Teach for America volunteer. He currently teaches honors biology and physical science at McKinley High School in Honolulu. McKinley, the long-time rival of Alan's own alma mater Roosevelt High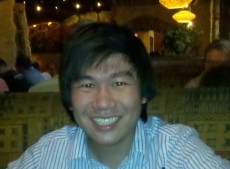 School, serves students who grew up in the heart of Honolulu and many of them, like Alan himself, are the children of immigrants. Alan notes that the "development of skills that he learned in Religious Studies at DePauw, such as critical reading, high level writing, analysis and synthesis of information, and an awareness of how others use different mental frameworks to see their world has proven invaluable" to him as a TFA volunteer.
---
P. J. Gbur (Class of 2011) currently lives in Cedar Lake, Indiana where he is a Sales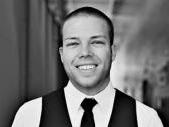 Representative for FutureCeuticals. The company is an ingredient supplier to the food and supplement industry which specializes in dehydrated fruits, vegetables, herbs, and grains. P. J. enjoys communicating on a daily basis with representatives of some of the leaders in his industry - Starbucks, Garden of Life, GNC, PepsiCo, to name a few. He notes that DePauw prepared him to tackle the real world in a "very advantageous way." He feels that his Religious Studies degree challenges him to "look past [his] personal thoughts/beliefs and try to understand the person with whom [he is] communicating; this habit of thought extends beyond the business realm and into [his] personal life as well."
---
Chris White (Class of 2011) is living in Boulder, Colorado pursuing a JD/MBA at the University of Colorado. He repo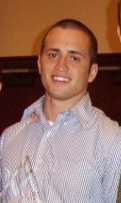 rts that he enjoys the challenge of the law-school workload and looks forward to acquiring invaluable legal and business skills over the next four years. Chris notes that his Religious Studies major helped prepare him for law school and business school by giving him "an excellent well-rounded education and fantastic study skills." He feels "extremely well prepared to deal with the challenges of graduate school." After completing his graduate work Chris hopes to become an entrepreneur in an industry where he can help other people improve their businesses (consulting, recruiting, etc.).
---
Kevin Hoesley (Class of 2011) is currently a second-year Teach For America Corps member in Miami-Dade. He teaches 11th Grade Intensive-Reading at Miami Central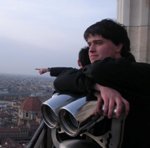 Senior High School in West Little River, Miami. A school which President Barack Obama, only a few months ago, visited in order to commend students, faculty, and staff on its recent turnaround. In Miami, Kevin now resides in historic Miami Beach.
---
Melissa Zimmerman (Class of 2010) graduated with a double major in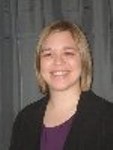 Religious Studies and Ancient Greek, and three months later started seminary. She is working on her Master's of Divinity at The Methodist Theological School in Ohio. This three year degree is just one step in her process toward becoming a pastor, an Elder in the United Methodist Church. Melissa will graduate in May 2013 and will then be a full time pastor. Under the current rules she will be ordained in June 2016.
---
Tim Martin (Class of 2010) currently lives between Nepal, India,and Portland, OR. The focus of his life is the study and practice of Mahayana Buddhism. After graduating, he lived and studied in an American Buddhist monastery fo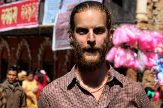 r six months. Shortly after, he moved to India and Nepal where he studies Buddhist meditation, medicine, and art. His Religious Studies training prepared him to independently navigate complex, unfamiliar religious rituals and teachings. He still actively practices the critical skills he developed at DePauw to evaluate and contextualize contemporary Buddhism from both insider and outsider perspectives.
---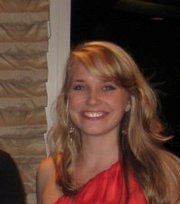 Ashley Clark (Class of 2009) graduated from DePauw University with a double major in Religious Studies and Communication. In her years at DePauw, she found a passion for helping her peers as a tutor. After graduating from DePauw Ashley pursued her love of teaching as a Teach For America volunteer in Nashville, Tennessee. While in Nashville she earned a master's degree in Educational Leadership from Lipscomb University. Currently Ashley teaches 9th grade multicultural literature at Pritzker College Prep in Chicago. In the summer of 2010, Ashley received a teaching grant through the Fund For Teachers program in which she studied social and racial tensions in post-apartheid South Africa.
---
Olivia Mote (Class of 2009) finished her MA in Religious Studies at Miami University last August. She has recently embarked upon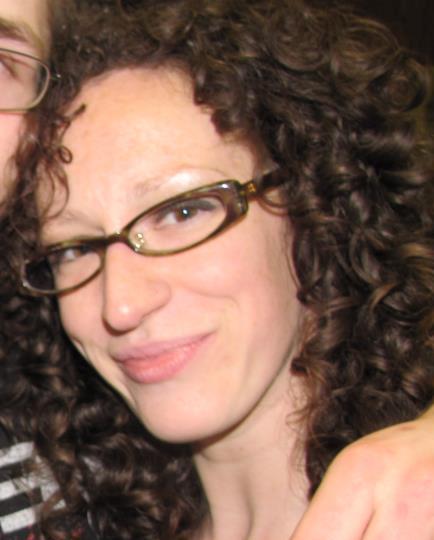 her second year of teaching at the university level. She is currently teaching two sections of an "Introduction to Political Islam" and one on the "Abrahamic Traditions" for the Comparative Religion Department at Miami University. She will begin doctoral study next fall.
---