Matthew K. Oware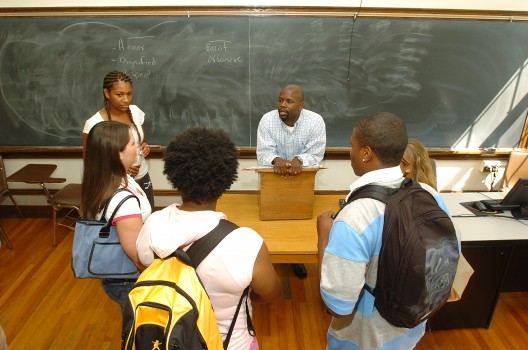 Why Sociology?
Broadly, sociology is the systematic study of and interaction between institutions, groups, and individuals within this and other societies; for example, how the criminal justice system in the United States may reinforce normative beliefs about the poor, or how family structure can impact the mobility of adolescents and adults. I became a sociologist because it addressed questions that I had at a young age such as how my high school and neighborhood influenced college attendance, and whether racial disparities in wealth speak to larger social forces than individual effort or action. That is, it provided a structure and framework to help move my personal queries into testable and answerable questions about the world I lived in.
Research and Teaching Interests
I am Professor of Sociology at DePauw University. I received my Ph.D. in sociology from Indiana University in Bloomington in 2002. At DePauw, I teach core and elective courses such as Introduction to Sociology, Methods of Social Research, Senior Seminar, Race and Ethnic Relations in the United States, and Sociology of Hip Hop. At the moment, my research focuses on the construction of race, identity, and gender in rap music. My current work unpacks and analyzes the lyrics of female popular and underground rap artists—an understudied population within the scholarship on hip hop/rap.