Rebecca L. Bordt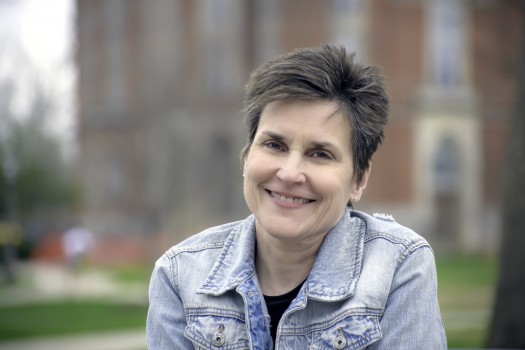 Why Sociology?
I was exposed to Sociology as a discipline through the interdisciplinary study of justice (both social and criminal). Although I continue to value looking at the world around me though an interdisciplinary lens, sociological explanations (of just about anything) resonate most with my experiences and observations. Close analysis of the relationship between individual agency and larger structural forces (organizational, institutional, societal) has the potential to illuminate what is wrong in our society and how best to redress these injustices through social activism and change.
Research and Teaching Interests
I am currently the Otto L. Sonder, Jr. Professor of Sociology and Anthropology. I received an M.S. in Justice Studies from Arizona State University (1985) and a Ph.D. in sociology from Yale University (1994). My teaching repertoire includes Criminology, Intimate Violence, Prison History & Culture, Contemporary Society, and Social Theory.
Over the course of my career, I have conducted and published research in the areas of organizational studies, sociology of punishment, and the scholarship of teaching and learning (SoTL). My most recent research project is a study of how mid/late-career teacher-scholars experience aging in the classroom.