Rebecca L. Upton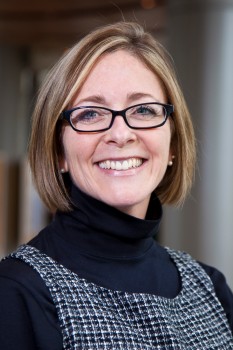 Why Anthropology?
I went to college to pursue medicine. As a pre-med student I took loads of courses in the natural sciences but found that what made most sense was when I could put what I was learning into cross-cultural context, when I could begin to question why some diseases appear in certain parts of the world and not others? Why are some medicines more effective or available in certain regions? Increasingly I became interested in the very idea of health itself and how this is constructed by various peoples and cultures across time and place. As a child I grew up on the island of Kwajelein in the Marshall Islands (now the Federated States of Micronesia) and was well aware of (but did not fully consider at that age) the impact of global processes on individual lives. As a student in Kenya and later in Nigeria, I came to understand the powerful history of medicine and colonialism in the African context. As a major in Sociology and Anthropology and Africana Studies at Colgate University I went on to graduate school in order to build upon these areas of interest. As a scholar who is today working at the intersections of culture and the meaning of medicine, it is clear to me that anthropology is essential – it offers important, culturally grounded perspectives on the implications of global health at the local level.
Research and Teaching Interests
After college I received my PhD. in Anthropology in 1999 from Brown University. I am a medical anthropologist with an emphasis on anthropological demography and the use of mixed methodologies in social science research. Prior to coming to DePauw I was a post-doctoral researcher at the Center for the Ethnography of Everyday Life, an Alfred P. Sloan Foundation Center at the University of Michigan from 1999 – 2003 where I investigated the negotiation of work/family obligations among working couples having a second child. Most recently I received my M.P.H. from the Rollins School of Public Health at Emory University with an emphasis on perceptions of risk and the management of miscarriage in under-served populations in rural communities in the U.S.
I have been working as a medical anthropologist and am committed to research in southern Africa on issues of gender, reproductive health and the HIV/AIDS epidemic. My work has been supported over the years by the J. William Fulbright foundation and the Andrew Mellon foundation for original field research in Botswana on the intersections between culture and health in an era of HIV/AIDS in southern Africa. I continue to focus on fertility, reproductive health and the implications for HIV/AIDS prevention, health outcomes and economic policies in southern African contexts. My recent projects include an investigation of the ethics of ARV (anti-retroviral) care for HIV+ Zimbabwean refugees in Dukwi, Botswana and the politics of transnational 'fertility migrants' who seek ART (assisted reproductive technologies) throughout southern Africa. I am currently planning research on environmental health and reproductive outcomes in Micronesia.
As a professor of Sociology and Anthropology I teach a range of courses at DePauw University including, Human Cultures, African Cultures, Culture, Medicine & Health: An Introduction to Medical Anthropology, The Anthropology of Death, The Anthropology of Gender, American Culture, the History of Anthropological Theory and Public Health in Africa. I am actively engaged in building a program in Global Health at DePauw University for undergraduate majors and minors. I am also an Affiliated Faculty member at the Rollins School of Public Health at Emory University and teach classes on Qualitative Research Methods for public health graduate students.