Big Creek National Education Center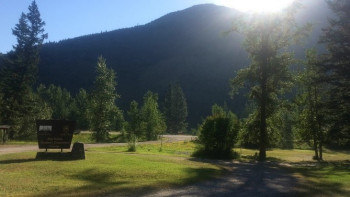 I had always been inspired to venture back west to Montana after a family vacation to Glacier, Yellowstone and Grand Tetons National Park. At Big Creek you are off-the-grid and the housing and facilities are all part of a historic ranger station even older than the National Park itself. At Big Creek I was surrounded by glacial rivers and the beautiful Rocky Mountains, as well as, people who taught me more than I could have imagined. I not only learned a lot about the aquatics, fire ecology, geology, zoology, botany and ornithology, but I also learned key skills for wilderness living and managing an off-the-grid site.
I began my studies of the natural history of Glacier National Park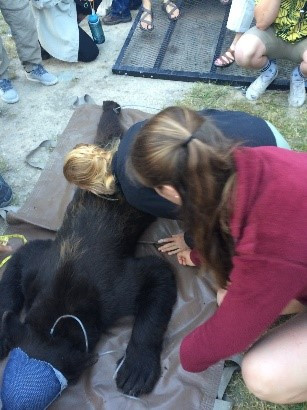 before I even arrived. One of the best books suggested by the Institute was Glacier: A Natural History Guide by David Rockwell, but I couldn't begin to imagine what it was like to see and engage with all the things I was reading until my first week of orientation. I was lucky enough to have the resources provided by Glacier Institute like professional instructor and a library of books about the area. One of my favorite moments was during one of our career nights for our students at the camps where Park and National forest service come out and talk to us about their positions and their journey to their careers. On this particular night we were lucky enough to see, touch and smell a live tranquilized black bear that was found in the town Whitefish about 50 minutes from Big Creek.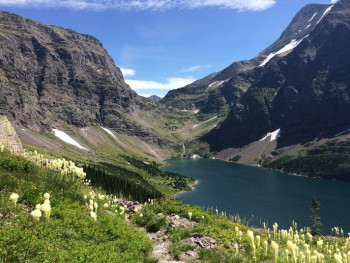 I had the great opportunity to teach students from all ages from 9 to 18 going to college about all the things I love and admire about Glacier and the Flathead National Forest. I led hikes, taught classes, guided backpacking trips, participated in citizen science surveys, and even learned from the students as well. We also taught the students not only about the natural world around them in the Flathead Valley, we also taught them about sustainable living because living off-the-grid requires conservation of all resources. We would only allow showers when the batteries were fully charged from solar energy, and we would have food waste challenges every meal to reduce waste and teach them to compost their leftover. Although, none of this would have been possible without the amazing staff and background preparation and work that goes into running a sustainable off-the-grid camp. I thus had to learn a whole set of new skills, to name a few, using a generator, cooking for over 40 people, and improvising when something runs out or breaks because the closest town is 35 minutes away down a dirt road.
Thanks to this amazing experience my heart will always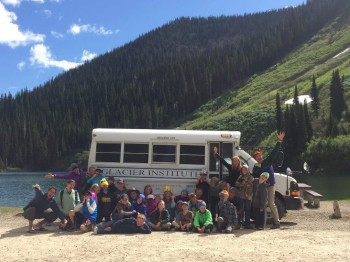 belong in the mountains and the beauty of the Montana, and the experience has also opened my eyes to the amazing career opportunities in parks and national forests. This experience also connected with many of my other interests like farming from my experience on the DePauw Campus Farm; I learned to use wild edible plants and fruits for cooking and sustainable healthy living; and water quality from my experience at Tookany / Tacony-Frankford Watershed. I am now looking to continue my studies in environmental education after graduation and hopefully return to the west.